10-Year Cancer Plan: Call for Evidence
Updated 31 March 2022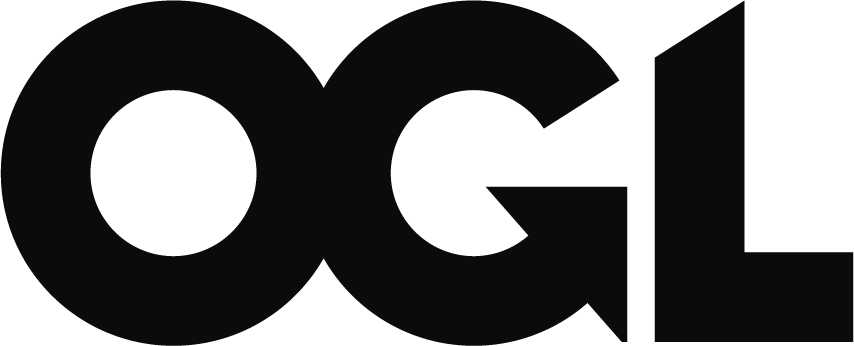 © Crown copyright 2022
This publication is licensed under the terms of the Open Government Licence v3.0 except where otherwise stated. To view this licence, visit nationalarchives.gov.uk/doc/open-government-licence/version/3 or write to the Information Policy Team, The National Archives, Kew, London TW9 4DU, or email: psi@nationalarchives.gov.uk.
Where we have identified any third party copyright information you will need to obtain permission from the copyright holders concerned.
This publication is available at https://www.gov.uk/government/consultations/10-year-cancer-plan-call-for-evidence/10-year-cancer-plan-call-for-evidence
Executive summary
This call for evidence has been extended by a week, to give more people a chance to put forward their views and inform the government's new 10-Year Cancer Plan.
This call for evidence will now close at 11:45pm on 8 April 2022.
This call for evidence will inform the development of the government's 10-Year Cancer Plan for England. Rather than a formal consultation on specific proposals, it constitutes a request for ideas and evidence on which we can build.
You can respond as an individual, or on behalf of an organisation. The easiest way to participate in the call for evidence is by completing the online survey, or you can use the easy-read version, which is available as an online survey and as a PDF.
Foreword from the Secretary of State
This country's fight against COVID-19 has shown just what we can do when we join forces against a common threat.
During the pandemic we used this country's ingenuity and endeavour to put the virus on the back foot, but now is the time to apply this same spirit and determination to another threat: cancer.
It is time to declare a national war on cancer, which is the biggest cause of death from disease in this country. It is a menace that has taken far too many people before their time and caused grief and suffering on a massive scale.
As a country, we have made great progress in recent years; in just the last 15 years, one-year survival has increased by more than 10 percentage points, a remarkable achievement. But despite this progress, I am determined that we will go much further. This is essential if we are to complete the job of recovering cancer services following the pandemic and use the impressive advances in diagnosis and treatments to radically improve outcomes for cancer patients across the UK.
This call for evidence marks the start of our 10-Year Cancer Plan, a new vision for how we will lead the world in cancer care. We will be taking a long-term look at how we harness innovation and what we want the patient experience to look like in 2032, with ambitious plans for action in several different areas.
We will be drawing on the latest technologies and the smartest possible use of data. The NHS Galleri trial has given us a glimpse into how technology can transform the way that cancer is detected. As part of this plan, I want us to pursue every possible opportunity to partner with this country's tech pioneers, who had such a decisive impact during the pandemic, so we can harness and deploy the technologies that offer so much hope.
This also includes improving the number of people who are diagnosed at an early stage, boosting the cancer workforce, intensifying research on mRNA vaccines for cancer and delivering more personalised care both before and after treatment. If we get this right, not only will we save lives, but we reduce the impact that cancer has on the NHS, by tackling it earlier on.
As we do this, I will be relentlessly focused on tackling disparities in cancer outcomes, which need addressing with urgency if we're to succeed in our mission to level up this country.
Currently, if you are from a more deprived area, there is a greater chance that you will have poorer outcomes. We cannot allow these injustices to stand and I am determined to put this right as we put this plan into action.
Cancer is a disease that has cast a shadow over so many. One out of every two of us will have cancer at some point in our lives, and many more will have to support someone close to them who has it. This means we want to hear views from far and wide, including cancer patients, their loved ones, and those working in cancer care.
Please help us shape this long-term vision and join this new national effort, as we strive to diminish this blight on this nation's health and happiness.
The Rt Hon Sajid Javid MP
Secretary of State for Health and Social Care
The 10-Year Cancer Plan for England
The Long Term Plan
The NHS Long Term Plan was published in January 2019. At the time, cancer survival was at the highest it has been – and thousands more people survive cancer every year. For patients diagnosed in 2018, one year survival was nearly 74% – over 10 percentage points higher than in 2003. Despite this progress, improving cancer survival is still a priority and diagnosing cancer earlier is one of the biggest actions the NHS can take to improve cancer survival. Patients diagnosed early, at stages 1 and 2, have the best chance of curative treatment and long-term survival.
That is why the Long Term Plan set an ambition that, by 2028, the proportion of cancers diagnosed at stages 1 and 2 will rise from around half now to three-quarters of cancer patients. Achieving this will mean that, from 2028, 55,000 more people each year will survive their cancer for at least 5 years after diagnosis.
The Long Term Plan outlined a number of commitments to achieve this target, building on work to raise greater awareness of symptoms of cancer, lowering the threshold for referral by GPs, accelerating access to diagnosis and treatment and maximising the number of cancers that are identified through screening. It includes expanding the use of genomic testing to deliver personalised and risk stratified screening and beginning to test the family members of cancer patients where they are at increased risk of cancer.
During the pandemic, we asked Cancer Alliances to prioritise elements of the Long Term Plan that could help with recovery, such as the roll-out of the faster diagnosis non-specific symptom pathways – 80 are now operational compared to the pre-pandemic total of 12. Other ambitions were impacted. We have also prioritised the re-starting of Targeted Lung Health Checks which are now operating in 23 places across the country, with a further 20 places due to join the programme in 2022. These are important building blocks towards meeting the ultimate ambition of 75% diagnosis at stage 1 and 2 by 2028.
However, this is a new 10-Year Cancer Plan. It will end in 2032, and gives us an opportunity to:
take stock of the innovations and improvements which the pandemic has helped to accelerate, especially in life sciences, and how we incorporate them in our work moving forwards

identify what additional interventions and innovations we might want to adopt to support the delivery of our existing ambitions – we know we need to do more

look beyond the end date for the Long Term Plan, and to consider what more we might do to shape and improve cancer services into the next decade, including through a pipeline of innovations through research and development
The impact of the pandemic
The COVID-19 pandemic has placed unprecedented pressure on the NHS. Since March 2020, NHS staff in England have treated over 600,00 COVID patients, many of them requiring prolonged treatment in intensive care units.
But cancer has not gone away over the past 2 years. A referral for suspected cancer or a cancer diagnosis is always a worrying time. The pandemic has impacted upon many cancer patients and their families, who will naturally have been concerned about potential changes to their cancer treatment plans, visiting their GP or hospital during the pandemic, or about their increased vulnerability to the virus.
While many cancer patients will recognise these concerns, the data shows that NHS staff have risen magnificently to the challenge of maintaining cancer services. Overall cancer treatment has been maintained at 94% of pre-pandemic levels, and 95% of people starting treatment have done so within a month. While some of the shortfall in cancer treatments we have seen was driven by a sharp drop in urgent referrals during April to May 2020 as people heeded the stay at home message, since March 2021 GPs have been referring people with suspected cancer in record numbers – in November 2021 11,000 people a day were being seen which is 117% of the level 2 years ago.
The pandemic has meant that local systems – Cancer Alliances, screening services, primary care, hospitals – have had to work together in new ways to maximise the productive use they make of precious NHS resources, and to ensure that we treat first the people who are clinically most urgent.
The pandemic has also meant we have been able to accelerate the take up of new medicines, new techniques and new technology across the NHS to make better use of diagnostic capacity and reduce the number of visits that patients need to make to hospital.
That's not to say that the pandemic hasn't created challenges too:
while over half a million people have started treatment for cancer since March 2020, that is still around 34,000 fewer people than we would have expected to have seen come forward

early data suggests that the number of people whose cancer has been diagnosed at a later stage increased during the pandemic – largely as result of people delaying coming forward

the wider pressures on the system mean that cancer services had to work very hard to keep up with the record levels of cancer referrals we have seen since March 2021, which means some people have waited longer for their diagnosis than we would like

as with the rest of the NHS, the pandemic has left NHS staff working with cancer patients, who were already under significant pressure, feeling shattered
As we emerge from the pandemic, this is a moment of opportunity to build on the platform that record referral levels have provided, to reaffirm our ambitions to transform cancer outcomes so that we match the best in Europe, and to accelerate the work started under the Long Term Plan to get us there.
This call for evidence is therefore both an opportunity to build a collective view of how we can address the immediate challenges, and in the longer term how we can meet our ultimate goal of increasing survival so that we match the best in Europe – not just for melanoma and acute lymphoblastic leukaemia in childhood, but for every cancer. This will be a significant challenge. No country in Europe is currently in the top 10% for all cancers – the best country (Belgium) is in the top 10% for 6 cancers only.
Achieving that vision means having clear plans in relation to 6 priorities:
1. Prevention – while innovation and new technology can help identify those of us who are at more risk of cancer for genetic reasons, we can all do more to reduce our risk of getting cancer through making healthier choices:
taking exercise
watching what we eat and how much alcohol we consume
stopping smoking
2. Fundamentally increasing the number of people being diagnosed at an early stage when cancer treatment can be so much more effective. Our current ambition is that this should be 75% of cases by 2028. We need to identify what additional interventions and innovations we might want to adopt to support the delivery of our existing ambitions. This must include tackling long-standing inequalities in cancer outcomes for those who live in the most deprived areas, with a particular focus on early diagnosis.
3. Ensuring we have the diagnostic and treatment capacity in place to complete the job of recovery and meet increased demand over the next decade, so that we can diagnose and treat people within the time frame that they have a right to expect.
4. Delivering the highest quality of personalised care to every cancer patient both during their treatment and beyond it, so that people can enjoy a better quality of life beyond their treatment.
5. Building the world class cancer workforce we know we will need over the next decade to deliver on our ambitions.
6. Harnessing our world class science, data and research community and the latest technology to the cause of driving earlier diagnosis and improving outcomes for cancer patients, just as they have mobilised to rise to the challenge of the pandemic. This should include, specifically, building on the world-leading research that led to our successful COVID vaccine, and the point that we know that some cancers are caused by viruses.
Cancer prevention
We can all take steps to address the environmental factors which increase our risk of cancer, and the government is already pursuing a number of interventions to target some of the biggest risk factors for cancer.
Smoking is one of the largest drivers of cancer. In 2019, a quarter of deaths from all cancers were estimated to be attributable to smoking. Two out of three lifelong smokers die from smoking, with smoking causing 448,000 hospital admissions and being responsible for around 64,000 deaths each year in England.
Reducing smoking rates will reduce cancer, meaning people can live longer in better health. The good news is smoking rates have been falling over the years and are now at their lowest level at 13.5% in the first quarter of 2020 in England. However, there are still between 5.5 and 6 million smokers in England, with smoking rates remaining high in certain areas in the country and among certain groups. That is why the government announced its ambition for England to be Smokefree by 2030, and the Long Term Plan committed to deliver NHS-funded tobacco treatment services to all inpatients, pregnant women and people accessing long-term mental health and learning disability services by 2024. To support the Smokefree 2030 ambition, a new Tobacco Control Plan will be published later this year. The new plan will build on the successes of the current plan, focussing on levelling up and tackling health disparities.
Obesity is also a leading cause of some types of cancer. In July 2020, we published 'Tackling obesity: empowering adults and children to live healthier lives'. The strategy focuses on tackling the causes of obesity, improving diets and preventing ill health. It demonstrates an overarching campaign to reduce obesity, takes forward actions from previous chapters of the childhood obesity plan, including our ambition to halve the number of children living with obesity by 2030, and sets out measures to get the nation fit and healthy, protect against COVID-19 and protect the NHS.
In a 2012 report, the Committee on Carcinogenicity reported that alcohol consumption is carcinogenic to humans. There is strong evidence for an association between alcohol consumption and many types of cancers, with a clear dose-response relationship between the volume of alcohol consumed and the risk of harm. That is one of the reasons why we have, as part of the NHS Long Term Plan, provided national funding to support implementation of specialist Alcohol Care Teams in hospitals with the highest rates of alcohol-dependence-related admissions.
More broadly, the government continues to raise awareness of the link between alcohol and cancer, and the Chief Medical Officers' guidelines generally, through public health messaging such as the 'Better Health' campaign and the associated 'Drink Free Days' app.
HPV vaccination protects against some cancers caused by HPV, including cervical cancer, some mouth and throat cancers, some cancers of the anal and genital areas and genital warts. We have therefore extended HPV vaccination, which was made available to girls aged 12 to 13 in England in 2008, to boys aged 12 to 13 and men who have sex with men (MSM).
The interventions underway and planned will help reduce rates of cancer and avoid the need for treatment. However, it is always possible to do more – specifically building on mRNA research involved in the COVID vaccine programme. We want to know what more we could do to establish the best possible, and most comprehensive, prevention programme to be at the core of our 10-year cancer strategy.
Early diagnosis
Early diagnosis needs to continue to be at the heart of our plans for cancer – there is wide agreement that it is through a focus on early diagnosis that we will unlock improvements in survival.
The government and the NHS is committed to increasing the speed at which people receive their cancer diagnosis. Being referred with a cancer diagnosis is a worrying time, and it is important to give people certainty at the earliest opportunity. For some cancers, the speed of diagnosis can also help to make a difference to treatment outcomes.
With the focus provided by the Long Term Plan, we are delivering interventions to:
encourage people with symptoms to present to health services earlier
proactively screen or monitor people, particularly those most at risk
take advantage of our genomic testing capability and explore new technologies such as 'liquid biopsy' and whole genome sequencing of tumours to screen or monitor more people proactively and to speed up diagnosis or support more tailored care
improve the efficiency and effectiveness of the early stages of the cancer pathway
We are committed to accelerating progress in this new phase, for example through:
continuing to invest in national awareness campaigns and joint campaigns with cancer charities
extending bowel screening to people aged 50 to 60 by 2024 to 2025
expanding the roll-out of Targeted Lung Health Checks
launching a new liver surveillance programme
working with primary care to trial new routes into the system via community pharmacy and self-referral
We have always known, however, that to reach our ambition we will need to identify and fast-track new ways of diagnosing people earlier. We would like to hear about promising innovations, as well as any barriers or enablers for rolling these out in the NHS – it is only through working together as a cancer community that we will meet our ambitions.
Reducing inequalities
If you are from a more deprived area, it is more likely that your cancer will be diagnosed later, and there is a higher probability that you will have a worse outcome. The proportion of people whose cancer is diagnosed at an early stage is around 8 percentage points lower in the most deprived areas compared to the most affluent.
These disparities must be reduced.
Some work is already underway. We are designing and delivering specific projects aimed at tackling identified inequalities. For example, the Targeted Lung Health Check (TLHC) programme is focused on areas with high lung cancer mortality, which correlate strongly with high levels of deprivation. TLHCs have been shown to be able to diagnose up to 80% of lung cancers at an early stage, compared to less than 30% previously.
We are ensuring recovery from the COVID-19 pandemic is delivered in an equitable way. For example we have used our health inequalities analysis to target the national 'Help Us Help You' cancer awareness campaigns – designed to identify people who may have cancer but did not present to health services due to the pandemic – towards older people, people from more deprived groups and ethnic minority audiences (depending on the tumour groups being focused on).
But we want to go further. The issues can be deep seated and complex – for example, involving poorer public health, and patients who present later in the stage of their cancer's development. We would like your views on what other measures we could introduce to tackle this in a more profound way.
Cancer pathways – faster diagnosis and treatment
At the Spending Review we announced an extra £5.9 billion of capital to support elective recovery, diagnostics and technology over the next 3 years. This includes £2.3 billion to increase the volume of diagnostic activity and to roll out community diagnostic centres (CDCs) to help ensure people referred on cancer pathways get rapid access to clinical tests.
A further £5.4 billion funding package has been announced for October 2021 to March 2022. This includes an additional £500 million of capital investment funding and £1 billion additional funding for elective activity, in which cancer is being prioritised.
One strand of the Elective Recovery Funding (ERF) is being used to enable Cancer Alliances to develop a more robust evidence base on the effectiveness of a secondary care telephone triage model. These new approaches have the potential to ease the pressure on primary care and help ensure people get into the system and onto a cancer pathway more quickly.
As part of the progress made following the NHS Long Term Plan, 80 faster diagnosis pathways have been rolled out across the 21 Cancer Alliances. These pathways are non-symptom specific pathways meaning GPs can get people with worrying symptoms checked out, without having to specify the cancer they are concerned about. It is hoped that these new pathways will mean people get a quicker, authoritative diagnosis, and not requiring repeat diagnostic tests.
Targeted Lung Health Checks are also providing a new route into cancer pathways, with 23 locations included in the programme in 2021 and a further 20 new locations confirmed for 2022 to 2023. People aged 55 to 74 and who have ever smoked are being offered a free lung health check, often at a local supermarket or somewhere else close to where they live. To help get potential cancer patients a diagnosis quicker, the Faster Diagnosis Standard (28 days from GP referral to diagnosis or all-clear) has been implemented within NHS trusts, and data is currently being collected.
We have also invested in our treatment infrastructure. For example, in 2019 we completed the largest radiotherapy modernisation programme in over 15 years, enabling the purchase of over 80 new or updated radiotherapy machines. Further central capital investment in radiotherapy is supporting the replacement of 17 machines this year. The Cancer Drugs Fund (CDF) is continuing to provide funding for cancer drugs in England, improving access to new and innovative treatment options many months earlier than before, while further data is collected on clinical effectiveness.
We are also improving the data that we use to measure progress in cancer care. For example, up to now there has been a 2-year lag in the data used to measure early diagnosis performance and survival. New rapid registration data which the National Cancer Registration and Analysis Service (NCRAS) has started to release during the pandemic is giving us a much earlier indication of progress. We need to find ways to continue to improve this and other elements of information about cancer care across the pathway so that it is much more timely and responsive.
We would like to know about people's experiences of the changes to make cancer pathways more efficient, and where there are areas where we could go further. For example, could we use the NHS App more prominently within cancer diagnosis?
Personalised care
We want every cancer patient to have the support that they need – tailored to them – both during treatment and after treatment. Delivering a good quality of life for people who have come through cancer treatment must be a central ambition of any strategy.
We have already made significant progress in ensuring patients are receiving personalised care, led locally by Cancer Alliances. We estimate that by March 2021, approximately 83% of all cancer multidisciplinary teams had implemented personalised care and support planning based on holistic needs assessments – up from a baseline in 2017 of around 25%.
We are also continuing to improve follow-up care for cancer patients – starting with breast, colorectal and prostate cancers, and extending this roll-out to at least 5 additional cancer types by 2024. These pathways ensure that patients are aware of what signs to look out for in case their cancer returns, and gives them the reassurance of being able to get back in touch quickly with their treatment team if they are worried – even years after they completed their treatment.
In October 2021, we published the first results of a new, ground-breaking Cancer Quality of Life Survey which helps understand and track the quality of life for patients after treatment. We would like to hear your views on how we can use this data to identify where we can go further in improving care, support and services for patients.
The workforce
Having the right workforce in place, with the right support, is absolutely critical for delivering our ambitions for cancer services.
The Long Term Plan committed to growing the workforce across 7 priority specialisms for cancer by 1,500 by the end of March 2021. Latest data shows the workforce grew by 1,700 in total between 2016 and 2021.
We know, however, that we need to sustain this growth and go further if we are to keep pace with demand and improve services. We need to continue to increase productivity through investing in developing new roles like cancer pathway navigators to free up more highly qualified staff, invest in new technology to make diagnostic reporting more efficient, and invest in training and upskilling the current and future workforce.
As innovation in diagnosis and treatment develops, we will need one of the most highly skilled workforces in the world. This means investing in staff to ensure not only that they are trained to the highest standard, but also that they are valued, and have the right staffing levels and skill mix in place to look after and support cancer patients and their families.
Harnessing technology
The pandemic has taught us that the UK can led the way in science and innovation. We now need to apply this to every aspect of cancer care from referral through to diagnosis and treatment.
The Life Sciences Vision identified cancer as a major healthcare challenge which government and the life sciences sector could work together to address more effectively, learning from our collaboration during the pandemic. We have a clear opportunity to use private and public sector collaboration and investment to drive the development and uptake of innovative technologies to diagnose and treat cancer earlier, helping to improve cancer outcomes in the UK.
Our overarching ambition for cancer is to drive the development and commercialisation of new cancer medicines, diagnostics, and genomic and predictive technologies in the UK, acting as a testbed for oncology innovation – a key part of achieving DHSC's 10-Year Cancer Plan.
Cancer is already a significant priority area across government, academia, industry, the charity sector and NHS. Substantial investments have been made to date, across programmes in the National Institute for Health Research (NIHR), Genomics England (GEL), Medical Research Council (MRC) and into the Our Future Health (OFH) programme.
Recent scientific advances have provided new opportunities to diagnose cancer earlier. For example, the NHS Galleri trial is a pivotal collaborative study between the NHS and GRAIL to assess the potential of asymptomatic multi-cancer detection technology. Other companies are developing similar technologies and there are opportunities to form further innovative commercial partnerships with cancer diagnostic companies to allow the NHS to have early, cost effective access to new diagnostics.
During the pandemic, the NHS demonstrated its potential as an innovation partner, bringing new technologies to patients at unprecedented speed and scale. Working with key partners, including MHRA, NICE and the Accelerated Access Collaborative, we will strengthen collaboration, bolster horizon scanning and demand signalling functions and explore innovative licensing arrangements to accelerate the adoption of proven innovations and address the barriers that prevent the timely spread of new technologies, as set out in the NHS Long Term Plan, ensuring NHS clinicians and patients have access to the most promising innovations.
Artificial intelligence (AI), digital and data will play an important role in early diagnosis. We will continue the development of unrivalled 'at-scale' data infrastructure and make all types of data available, linkable and 'research-ready', in a streamlined secure and privacy-protected way, which will provide opportunities to trial AI and machine learning technologies within the NHS – helping to, for example, radically improve our assessment of cancer risk to support more stratified diagnosis and treatment and our ability to identify and diagnose cancers.
New cancer therapies, including personalised treatments, are continually being developed and already offer huge opportunities for safer, more effective cancer treatment helping improve patient outcomes. This progress looks set to accelerate over the coming years. We will continue to support this, enabling research and development into new treatments here in the UK.
Alongside improvements in traditional treatment routes, novel treatments such as cancer immunotherapy (also known as immuno-oncology therapy) have emerged. This development has been fuelled by an increased understanding and characterisation of the immune system's role in cancer. Immuno-oncology is showing significant promise. It involves the development of innovative and targeted therapies to activate the body's immune system against tumour cells. The Life Sciences Vision sets out our ambition to grow the UK's global leadership in this area and begin to explore the potential for cancer vaccines by combining our deep expertise in immuno-oncology with the advanced vaccine capabilities developed through the pandemic. Utilising existing infrastructure and successes, we will support industry to commercialise new cancer treatments.
The pipeline of immuno-oncology therapies being developed is rich and varied – reflecting the diversity of cancer types, patient immune responses, and possible therapeutic approaches.
This call for evidence asks for input on how we might best support and accelerate research and development with a strong focus on the approaches that will help us to deliver early diagnosis for more people, as well as world-class treatment, from discovery science, through clinical trial stages, to commercialisation and NHS uptake.
It may also be important to consider how we can focus this drive around particular cancer types where we know either that outcomes for patients has lagged historically, or which have been disproportionately affected by the pandemic. And at the broadest level, the current processes through which patients benefit from advanced technology are slow. We want to go much further in translating this technology to practical patient care much more quickly.
Cancer screening
Screening is a crucial part of the health service's efforts to find cancers early. The department is considering how to maximise the contribution that screening programmes can make to early diagnosis in 2 ways. First, we should have a more proactive approach to research, innovation and horizon scanning, to ensure that our population-based screening programmes are harnessing the latest technological advancements and are as effective and efficient as possible. And second, we should integrate targeted screening in high-risk groups with our current approach to population screening.
UK National Screening Committee (UK NSC) is expected to be re-launched in spring 2022 with an expanded remit to review targeted screening, in addition to its current remit covering the existing NHS population screening programmes.
We are on the cusp of some major breakthroughs with targeted screening programmes for lung cancer and vaccine roll-out for cervical cancer which could significantly alter outcomes in the long term. We expect that scientific advances will soon enable a more sophisticated assessment of the risks of developing different types of cancer. Clinical trials using genetic risk profiling are already underway. We are determined to ensure that England will be one of the first countries to benefit. Using our experience of the COVID vaccination roll-out, we will make sure that the NHS has the information technology and flexible working practices to quickly implement new cancer screening programmes for groups of people who are at particularly high risk.
An important focus of this call for evidence is to look at how we can maximise the contribution of population-based or targeted screening to the earlier detection and faster diagnosis of all cancers, with the ambition to diagnose at stage 1 and 2 so that outcomes for patients are improved.
We need to consider how we can better support people to make the informed decision to take up the offer of cancer screening, especially for those with complex needs, disabilities and particular cultural sensitivities.
Going further, faster
The NHS as a whole is better than the health systems of other countries in some respects, but not in all. We set our cancer survival ambition in the Long Term Plan explicitly so that we would match the best in Europe. We used the CONCORD study, led by the London School of Hygiene and Tropical Medicine, to compare us with leading European countries and used this as a benchmark for improvements in our domestic 5-year survival rate.
The study looks at survival rates in 18 cancers across 31 European countries (including France, Germany, Italy and Spain) and 71 worldwide for patients diagnosed in 2010 to 2014. Within it, the UK is in the top third of countries for 2 cancers, middle third for 11 cancers and bottom third for 5 cancers – brain, ovarian, pancreatic, lung and stomach.
Our ultimate goal is increasing survival so that we match the best in Europe not just for melanoma and acute lymphoblastic leukaemia in childhood, but for every cancer – no country in Europe is top for every cancer currently.
Cancer care has always benefitted from advancing technology. The latest drugs, the latest diagnostic technology, and the latest research have helped improve cancer survival rates for many decades. In between the patient's bedside and the researchers in academia and elsewhere are processes – many of them entirely necessary for safety, for value for money and for other reasons.
Building on the success of the COVID vaccine programme, we welcome suggestions on what more could be done to make sure that patients get the practical benefit of ground-breaking research as rapidly and as effectively as possible. We also welcome specifically how we can go further to develop mRNA vaccines to protect the population against cancer types which are cause by viruses, or in which viruses are implicated.
Questions
Cancer signs and symptoms
We want to understand if you have enough information on how to identify the signs and symptoms of cancer.
Question
To what extent do you agree with the statement: I have enough information to identify the signs and symptoms of the different types of cancer.
Strongly disagree
Disagree
Neither agree or disagree
Agree
Strongly agree
Access to information
Question
Which of the following sources would you go to for information on the signs and symptoms of cancer? (Select up to 5)
My GP
NHS Website
NHS 111 (non-emergency telephone line)
Hospital
Online (for example, Google search)
Social media (for example, Facebook, Twitter, Instagram, YouTube)
A cancer charity or organisation
My family or partner
My friends
Television or radio
Academic or medical articles
Other (please specify)
Cancer treatment
Question
Have you received cancer treatment? If yes, please let us know if your treatment was completed before the pandemic.
Yes – my treatment was completed before the pandemic (before March 2020)

Yes – and at least some of this treatment occurred during the pandemic period (since March 2020)

No

Prefer not to say
If you answered yes, thinking of your most recent cancer treatment, what could have been done to improve your overall experience? Please enter up to 3 suggestions.
Priorities for the cancer plan
We want to understand what you think we should prioritise over the next decade, and as we recover from the COVID-19 pandemic.
Question
In your opinion, which of these areas would you like to see prioritised over the next decade? (You can select more than one option)
Raising awareness of the causes of cancer and how it can be prevented
Raising awareness of the signs and symptoms of cancer
Getting more people diagnosed quicker
Improving access to and experiences of cancer treatment
Improving after-care and support services for cancer patients and their families
Delivering these priorities
We want to understand how you think we can achieve each of these priorities. In answering this question, you may wish to consider:
your own experiences of cancer and/or cancer services
what we can learn from examples of best practice in England and other countries
what we can learn from how services have been delivered during the pandemic, including the roll-out of the NHS App and COVID-19 vaccination programme
how we can use new or innovative treatments and technologies
We kindly ask that in your response to these questions, you do not exceed 500 words per question unless absolutely necessary.
Question
Do you have any suggestions for how to raise awareness of the causes of cancer and how it can be prevented?
Question
Do you have any suggestions for how to raise awareness of the signs and symptoms of cancer?
Question
Do you have any suggestions for how to get more people diagnosed quicker?
Question
Do you have any suggestions for how to improve access to and experiences of cancer treatment?
Question
Do you have any suggestions for how to improve after-care and support services for cancer patients and their families?
Improving data and translating research into practice
Question
Do you have any suggestions for how can we maximise the impact of research and data regarding cancer and cancer services in England, including how we can translate research and data into practice sooner?
How to respond
The easiest way to participate in the call for evidence as an individual is by completing the public survey.
An easy read version of the call for evidence is available.
If you have any technical problems with using the online survey, log the issue by emailing cancer.callforevidence@dhsc.gov.uk. Do not send any personal information to this email.
Next steps
The evidence gathered through this exercise will inform the 10-Year Cancer Plan for England. We will respond to the call for evidence in the summer.
Data protection
Over the course of February and March 2022, the Department of Health and Social Care (DHSC) will seek the views of individuals and organisations through a call for evidence, to inform a 10-Year Cancer Plan for England. This notice sets out how data collected through this call for evidence will be used and respondents' rights under Articles 13 and/or 14 the General Data Protection Regulation (GDPR).
Data controller
The Department for Health and Social Care (DHSC) is the data controller.
What personal data we collect
You can respond to the call for evidence through our public survey, which can be completed online, or on paper and submitted by email.
We will collect data on:
whether you are responding as an individual or on behalf of an organisation

the country you live in, or where your organisation provides services in the UK

(if responding online) your internet protocol (IP) address (this is for security purposes and will not be attached to your survey response)
If volunteered by you, we will also collect data on:
your personal characteristics (including your age, sex, gender identity, ethnicity, health status, highest educational qualification)

your email address (if completing a paper survey and submitting it by email, or if responding on behalf of an organisation and confirming DHSC can contact you about your response)

any other personal data you volunteer by way of evidence or example in your response to open-ended questions in the survey
How we use your data (purposes)
Your data will be treated in the strictest of confidence.
We collect your personal data as part of the call for evidence process:
for statistical purposes, for example, to understand how representative the results are and whether views and experiences vary across demographics

so that DHSC can contact you for further information about your response (if you are responding on behalf of an organisation and have given your consent)
Legal basis for processing personal data
The legal basis for processing your personal data is to perform a task carried out in the public interest, that of consulting the public.
The legal basis for processing your sensitive personal data is that it is necessary for reasons of public interest in the area of public health (namely to ensure the 10-Year Cancer Plan for England takes into consideration the views and experiences of different demographic groups and experts in the field).
Data processors and other recipients of personal data
All responses to the call for evidence will be seen by:
professional analysts and policy leads working on the 10-Year Cancer Plan (or overlapping areas) in DHSC

DHSC's third-party supplier (SocialOptic), who is responsible for running and hosting the online survey
DHSC may also share your responses with:
individuals supporting this project within DHSC's executive agencies and/or executive non-departmental public bodies, such as NHS England

other government departments

external researchers if additional support is required to analyse the responses received
International data transfers and storage locations
Storage of data by DHSC is provided via secure computing infrastructure on servers located in the European Economic Area (EEA). Our platforms are subject to extensive security protections and encryption measures.
Storage of data by SurveyOptic is provided via secure servers located in the United Kingdom (UK).
Retention and disposal policy
DHSC will only retain your personal data for as long as either:
it is needed for the purposes of the call for evidence

the law requires us to
This means that personal data will be held by DHSC for a minimum of 1 year and a maximum of 8 years.
SurveyOptic will securely erase the data held on their system 5 years after the call for evidence online survey closes, or when instructed to do so by DHSC if the data has served its intended purpose (whichever happens earlier).
Data retention will be reviewed on an annual basis. Anonymised data will be kept indefinitely.
How we keep your data secure
DHSC use appropriate technical, organisational and administrative security measures to protect any information we hold in our records from loss, misuse, unauthorised access, disclosure, alteration and destruction. We have written procedures and policies which are regularly audited and reviewed at a senior level.
SocialOptic is Cyber Essentials certified.
Your rights as a data subject
By law, you have rights as a data subject. Your rights under the General Data Protection Regulation and the UK Data Protection Act 2018 apply.
These rights are:
the right to get copies of information – individuals have the right to ask for a copy of any information about them that is used

the right to get information corrected – individuals have the right to ask for any information held about them that they think is inaccurate, to be corrected

the right to limit how the information is used – individuals have the right to ask for any of the information held about them to be restricted, for example, if they think inaccurate information is being used

the right to object to the information being used – individuals can ask for any information held about them to not be used. However, this is not an absolute right, and continued use of the information may be necessary, with individuals being advised if this is the case

the right to get information deleted – this is not an absolute right, and continued use of the information may be necessary, with individuals being advised if this is the case
Comments or complaints
Anyone unhappy or wishing to complain about how personal data is used as part of this programme, should contact data_protection@dhsc.gov.uk in the first instance or write to:
Data Protection Officer
1st Floor North
39 Victoria Street
London
SW1H 0EU

Anyone who is still not satisfied can complain to the Information Commissioner's Office. Their website address is www.ico.org.uk and their postal address is:
Information Commissioner's Office
Wycliffe House
Water Lane
Wilmslow
Cheshire
SK9 5AF