Case study
Working in organisation development for Monitor
Aidan McCormack gives insight into his role as Organisation Development Lead, Organisation Transformation.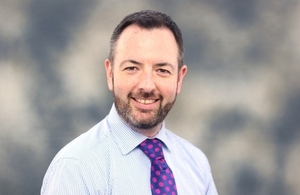 Why did you join Monitor?
I remember hearing about Monitor 7 years ago and being intrigued about the role it was being asked to carry out which, at the time, was quite groundbreaking. Monitor was small and lean but was being asked to punch way above its weight to bring rigour to how NHS Foundation Trusts were led and governed. I wanted to be part of that small team of people that cared about making a difference to the health sector in England.
What do you enjoy about working here?
Monitor has more than quadrupled in size since I joined back in 2008. In that time I've seen a lot of changes but some things haven't changed: the passion with which people approach their jobs and their understanding that doing a good job here really does make a difference for patients. My colleagues at Monitor, many of whom have become friends over the years, are smart and professional and keep me on my toes.
Published 17 February 2015