Case study
Working as a project support officer for Monitor
Christina Marie gives an insight into working as Project Support Officer, Provider Regulation: Enforcement for Monitor.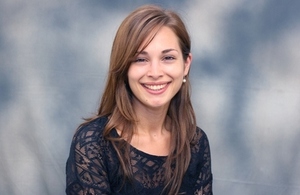 Why did you join Monitor?
I completed my BA in politics and always had an interest in public services. It was after spending a couple of years in Australia that I really began to appreciate the health service we have here in the UK. I joined Monitor in 2012 as the team administrator for KIM (Knowledge Information Management) and could quickly see the positive impact that Monitor's work has on the sector.
What do you enjoy about working here?
I work with some very inspiring people who genuinely care about what they do and I find the environment very motivating. The organisation is growing and I am excited that this growth has provided me with the opportunity to move up into a PA role for one of our managing directors and more recently to project support officer for our Enforcement team.
Published 17 February 2015