Case study
Working as a clinical adviser for Monitor
Anne-Marie Helier gives an insight into her role as Clinical Adviser, Co-operation and Competition.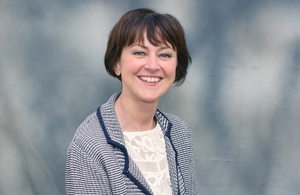 Why did you join Monitor?
I joined as one of the staff from the former Co-operation and Competition Panel who transitioned into Monitor's new Co-operation and Competition Directorate. I was excited about the opportunity to work for Monitor as it expanded its regulatory function and remit after the Health and Social Care Act in 2012.
What do you enjoy about working here?
I enjoy my work enormously. I think I make a contribution to ensuring the healthcare system works well for patients and I feel valued by my colleagues and line manager. Across all of Monitor I get to work with exceptionally bright, motivated and dedicated colleagues. Everyone is very hard working, but also knows how to have fun.
Published 17 February 2015