Case study
Using the PHSKF to merge public health teams
How the Public Health Skills and Knowledge Framework (PHSKF) can be used to bring several public health teams into one unified team.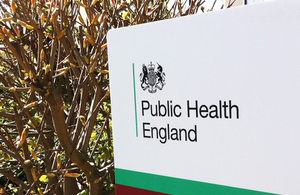 In Spring 2017 it was agreed that the Bedford borough, Central Bedfordshire and Milton Keynes public health teams would come together as a single team.
While the 3 councils already shared a single director of public health, and some elements were shared across 2 or 3 councils, it was necessary to undertake a restructure and develop a series of public health job descriptions that were as consistent as possible across the 3 authorities.
Each council had a different approach to job descriptions - for example, they either put in place generic job descriptions for all practitioners, or specific job descriptions tailored to individual roles.
The solution
The councils agreed that they would use the 2016 Public Health Skills and Knowledge Framework (PHSKF) as a basis for all the job descriptions in the new structure. They produced a simple matrix, and mapped the functions within the PHSKF to each role (for example project support, practitioner, principle, analyst, head of service etc – see Figure 1).
Figure 1. An example of PHSKF subfunctions mapped to roles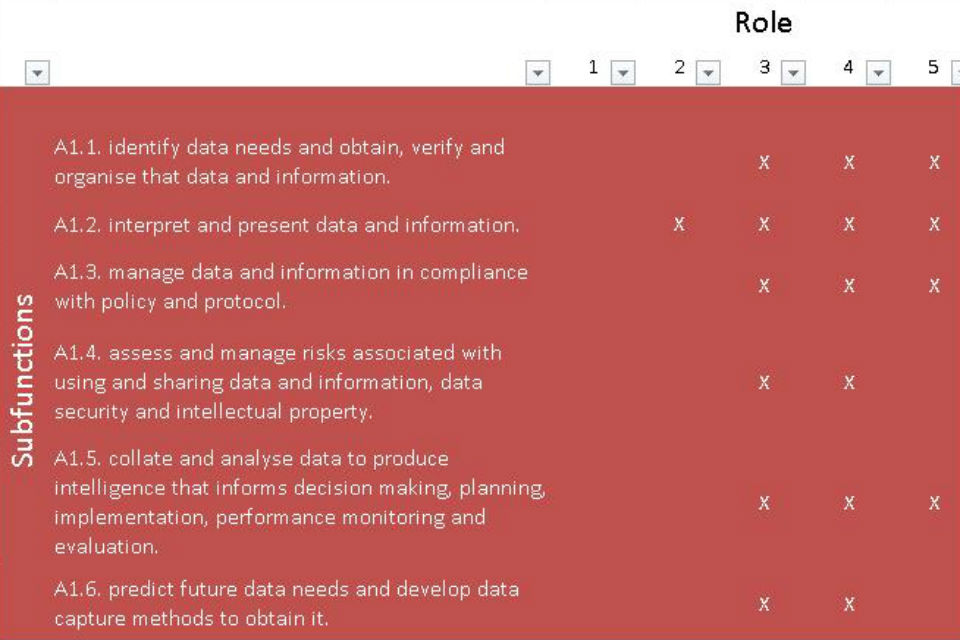 Key:
Role 1 Stop-smoking advisor
Role 2 Project and business support
Role 3 Head of population health, intelligence, evidence and evaluation
Role 4 Senior practitioner – population health analyst
Role 5 Practitioner – population health analyst
This process was done collaboratively with senior public health team members from each council, and led to helpful discussions about the skills and knowledge required for the roles.
The process also revealed that some roles were more suited to generic job descriptions than others, and time was spent customising the role profiles where necessary. For example, the role profiles of the 'evidence and evaluation' practitioner roles were quite distinct from the profiles of the health improvement practitioner roles.
Once the PHSKF mapping was complete, it was possible to look across the whole team and consider whether all the public health functions were accounted for, and whether the balance was right.
The next step was to add the completed PHSKF role profiles into the job description templates of each organisation, ensuring consistency regardless of the job description format.
Where relevant, the PHSKF role profiles were used to develop person specifications and interview questions. Recruitment processes were applied, and colleagues were placed into roles within the new shared public health team.
The outcome
The shared public health service has been implemented and the use of PHSKF functions in job descriptions helped staff to think more broadly about how their skills and experience were transferable and relevant to different opportunities within the team.
Future implementation
We are now considering how the PHSKF can be used to develop individuals as part of the annual personal development review process and to identify team development opportunities.
Contact
Bedford Borough, Central Bedfordshire and Milton Keynes councils support collaborative working and knowledge-sharing, and as such are willing to share more detailed information regarding the methodology/survey design, and resources they have developed with others.
Please feel free to contact the PHSKF programme team via sp-phskf@phe.gov.uk for contact details.
Published 5 October 2018