How a Zimbabwean grandmother can send her grandchildren to school thanks to these rabbits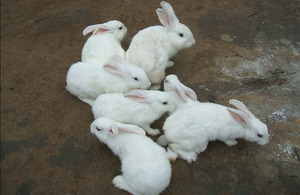 As 2010 draws to a close, 60-year-old grandmother Gogo Kerina Chaimiti feels hopeful about her family's future thanks to the simple gift of 2 rabbits.
The income that the rabbits generate has helped to send her 9 grandchildren to school, feed her family and cultivate her small garden.
Like many grandmothers in Zimbabwe, where the average life expectancy for women is less than 40 years, Gogo Kerina is looking after her orphaned grandchildren.
"I have become a mother again looking after my children's children, with very little resources," she says.
"These children were forced to go without meals in the past or to drop out of school as I had no income and could not pay their fees."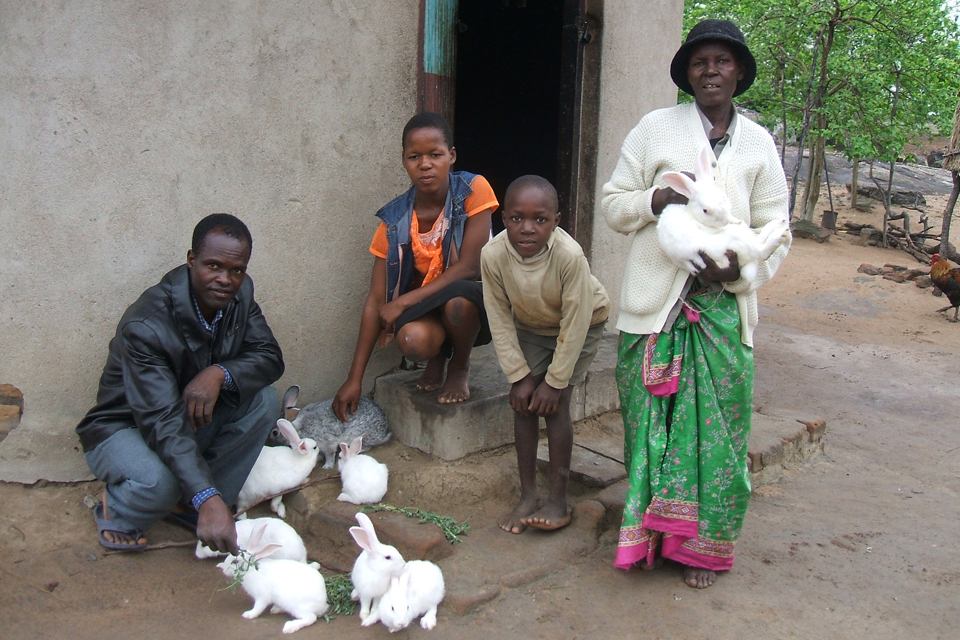 Nutritious meals, regular incomes
The impact of HIV and AIDS, coupled with food insecurity and high unemployment means that Gogo Kerina's story is repeated with terrifying regularity across many households in both urban and rural Zimbabwe.
But thanks to a programme led by UK aid from the Department for International Development (DFID), Gogo Kerina is 1 of 2 million Zimbabweans who have received vital livelihoods support from the Protracted Relief Programme (PRP).
Poultry, goats and rabbits are ideal livestock for the poorest households in Zimbabwe which are often headed by orphaned children, elderly grandparents and widows. Small livestock multiply faster than cattle and serve the dual purpose of providing nutritious meals and a quick, regular income.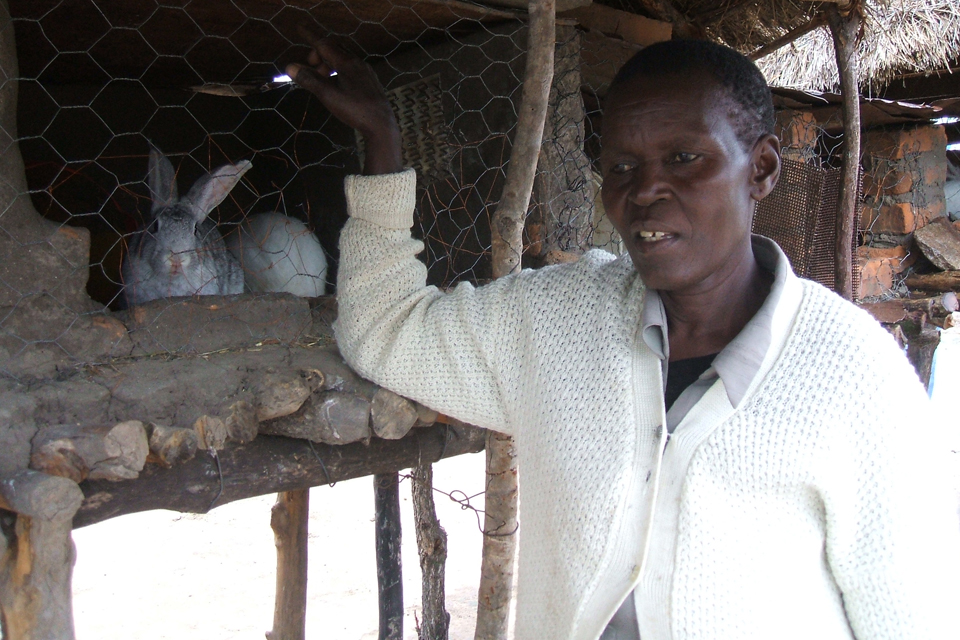 This solution is a simple and sustainable way to help people like Gogo Kerina out of poverty. And Gogo Kerina has found that she's been so successful breeding rabbits that she's also been able to offer support to her neighbours.
"When I put the 2 rabbits together to mate, they gave birth to 7 young ones," she explains.
"I was inspired to be a donor and have given ten rabbits to others for free."
The magic of white rabbits
The solutions from PRP are tailor-made for each community. For example, in urban areas, where the poorest households need cash to get by, PRP supports people with cash transfers. While in rural communities, effective and low cost approaches like conservation farming are promoted.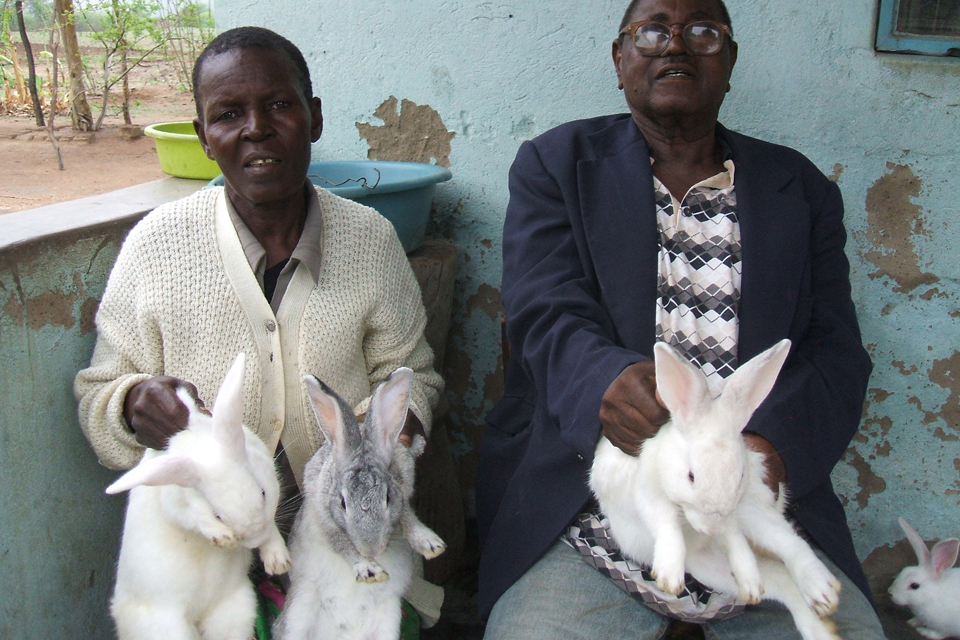 For Gogo Kerina the 2 white rabbits, which quickly became more, have transformed her life. "I was given 2 rabbits and some training and these have since multiplied," she says.
"My grandchildren are back in school, they are well fed and I have bought some household goods. The rabbits are a source of income, meat and even manure for my small garden. Now my grandchildren are happy."
Facts and stats
PRP is a £82 million multi-donor programme led by the UK Government's Department for International Development and is supported by the governments of Australia, Netherlands, Denmark and Norway, the European Commission and the World Bank.
PRP is working with 31 local and international partners to deliver innovative pathways out of poverty for Zimbabwe through protecting and promoting the livelihoods of the poorest and most vulnerable households across the country.
Published 20 December 2010