Case study
New Aston Martin DB11 features UK firm's low-carbon innovation
Impression Technologies uses Innovate UK support to develop a patented aluminium pressing process that saves weight and production costs.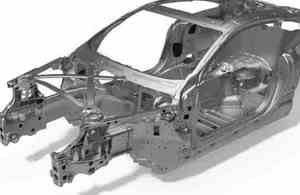 A revolutionary aluminium forming process pioneered by a recent spin-out from Imperial College London is playing a vital role as a weight-saving, low emissions technology in the new Aston Martin DB11.
Impression Technologies Ltd (ITL) has built on 13 years of advanced metallurgical and process research by the scientists at Imperial College to create complex, deep-drawn aluminium pressings through a patented technology called Hot Form Quench™ (HFQ®).
HFQ panels have been incorporated into the DB11's new aluminium bonded architecture, with packaging, weight and cost benefits for the vehicle.
Coventry-based ITL could not have wished for a better showcase for the technology as it prepares to license its innovation to major manufacturers globally.
Pure scientific research
ITL has developed HFQ with support from the Engineering and Physical Sciences Research Council (EPSRC), Innovate UK and the Office for Low Emission Vehicles (OLEV).
HFQ is an example of where a technology has been taken from pure research in the science base and translated into a commercial success with support from Innovate UK and its partners.
Because HFQ can produce such deep-drawn shapes from higher-grade aluminium, resulting structures are both lighter and stronger and less costly in materials, reinforcements and tooling.
Aston Martin has been championing the HFQ process in publicity for the DB11, due to be seen on the roads later this year.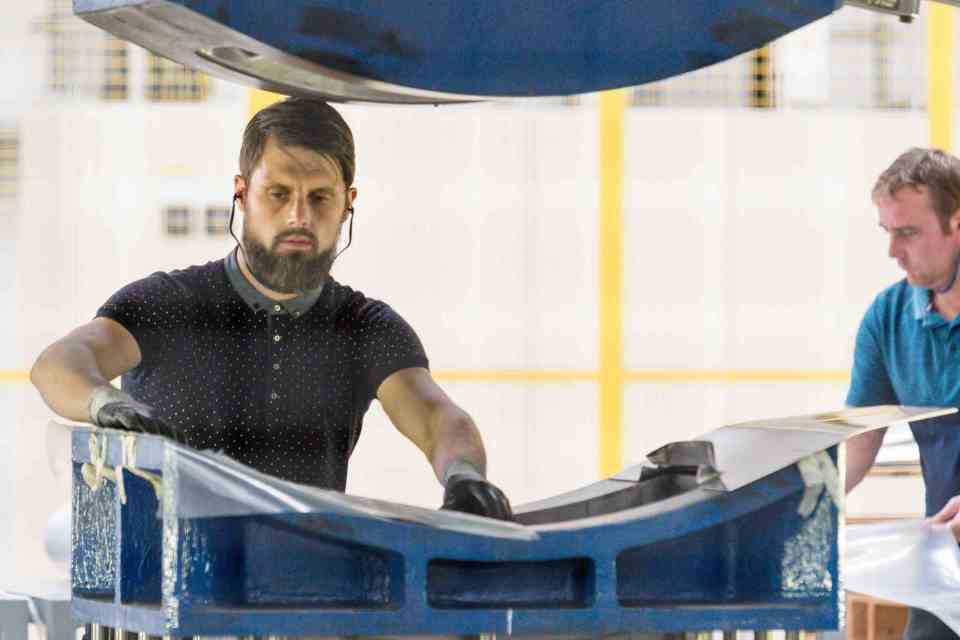 ITL secured £4 million in venture capital investment from Imperial Innovations and Mercia Fund Management last year, plus £2 million funding from the Advanced Manufacturing Supply Chain Initiative, to invest in the world's first dedicated HFQ production cell.
It is located on a new industrial estate on the site of the former Jaguar factory at Browns Lane in Coventry.
Technology demonstrator
As well as supplying pressings to Aston Martin's supplier, PAB Coventry, it will serve as a technology demonstrator to major manufacturers and as a blueprint for OEMs (original equipment manufacturers) and major suppliers to roll out HFQ technology in their facilities across the world.
John Sellors, Chief Engineer Applications, said a lot of work had gone in to understand the complex metallurgy of the HFQ process.
It involves heating an aluminium sheet in an oven and then transferring it into a high-speed press for die quenching. If necessary, it can be subjected to an ageing process to achieve full strength. John said:
Where we might have had two or three panels before, including reinforcements, we can substitute one HFQ panel. For the right application, it can be very cost-effective. And it's a high-speed process so can be used at high volume, not only for niche vehicles.
He emphasised the huge potential of HFQ as an enabling technology, producing panels that are lighter and more versatile by virtue of their strength and ability to be formed in complex shapes
High value manufacturing
ITL is lead partner in a three-year, high value manufacturing project called Lightblank which is developing an ultra-lightweight, material-efficient production method employing HFQ.
Partners in the £1.57million project, supported by Innovate UK, include Morgan Motor Company, Bombardier, The Welding Institute, PAB Coventry and Imperial College London. A previous project involving ITL focused on ultra-light car bodies and John added:
Innovate UK have been great for us, funding two projects that have helped us further develop the technology.
We have grown significantly over the last 18 months from 5 people to a total now of 20 skilled staff. That is as a result of the demand for the technology and the need to support larger customers. The potential is huge.
The focus is very much on automotive because of the high volumes but we are working towards using the technology for aerospace, rail and other sectors.
Published 14 September 2016