Public Procurement Review Service helps supplier resolve payment delay
How the Public Procurement Review Service can help with payment delays - a case study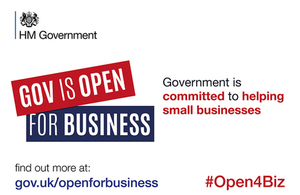 The service helped a supplier resolve an issue with raising purchase orders with the Home Office.
Supplier issue
An SME supplier contacted the service to advise that they were struggling to get purchase orders raised with the Home Office and as a result were not getting paid.
The supplier was on a Gcloud 6 contract supplying contractors to the Home Office digital team and owed in excess of £700,000 between April - August 2017. They were experiencing delays getting purchase orders through the system, which in turn meant that they were not getting paid. This had a serious impact on their business because they still had to pay their contractors.
Outcome for the supplier
The team immediately contacted the Home Office about the supplier's issues, who urgently looked into the delays to try and resolve these. Due to the merger of 2 large departments and subsequent budget allocation changes, new purchase orders were required to make payment of existing contracts for the new financial year.
The Home Office put steps in place to resolve the delays they identified as quickly as possible and took responsibility in tracking every single Request to Purchase (RTP) creation to ensure that a purchase order was raised as soon as possible, and the subsequent payment made.
Within 6 weeks of raising this case, all purchase orders were raised and the full £700,000 owed had been paid to the supplier. The Home Office apologised for the delays and acknowledged that a new approvals process with split work areas had caused some elements of confusion and built in delay. Furthermore, they have assured us that lessons will be learnt with this case so that these issues do not reoccur again.
Using the Public Procurement Review Service
The Public Procurement Review Service allows government suppliers and potential government suppliers to raise concerns anonymously about potentially poor public sector procurement practice.
The service also carries out spot checks on procurement processes as well as continuing to deal with referrals raised by SMEs and other concerned suppliers.
To find out more about the Public Procurement Review Service including additional results examples or to raise an issue, visit the service's web page.
Do you want to bid for and win government contracts?
Published 6 February 2018
Last updated 29 November 2018
+ show all updates
The Mystery Shopper Service has been rebranded as the Public Procurement Review Service. The name of the service has been updated to reflect this.

First published.