Case study
Liverpool 5G Testbed
Sensor City lead group of organisations working together to reduce the digital divide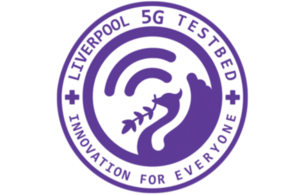 Lead organisation: Sensor City
Grant: £3.5m
Sensor City will lead a consortium made up of Liverpool university researchers, the NHS and social care organisations, local tech SMEs and UK 5G tech company, Blu Wireless. Funded for one year in the first instance, the project will see high value technologies including low-cost open source 5G networks, artificial intelligence, virtual reality and IoT deployed across deprived communities in the Liverpool city region testbed.
The consortium will use this technology to reduce the digital divide, while measuring the impact on patient monitoring and support and the management of loneliness in older adults. The technology will also help older people to live independently in their own homes for longer and improve communication between hospitals and the community.
Alison Mitchell, executive director at Sensor City, said:
Sensor City is proud to lead on what is set to be a truly groundbreaking project with a consortium of like-minded partners. The Government's 5G strategy for the UK presents a fantastic opportunity to transform the lives of many, especially through health and social care, so I think I speak for all partners when I say we're excited to see this work unfold over the next five years.
Professor Joe Spencer of the University of Liverpool said:
A successful demonstration of a 5G testbed in health and social care will see the development of new, innovative and disruptive technologies that will help to bridge the digital divide in the UK, especially in deprived communities.

5G Wi-Fi will not only enable the development of new cost-effective products and services to address real needs and demand, but also bring huge social and economic benefits for the most vulnerable in society, while reducing the demand on hospital-based services.
The 11 trials are focused around parts of Liverpool where communities have limited access to reliable broadband. They plan to connect The Royal Liverpool and Broadgreen Hospital and Sensor City with the new accelerator, which is in the Knowledge Quarter. Their work will also extend into parts of Kensington.
5G technology is being used to reduce the digital divide, while measuring the impact on patient monitoring and support, management of loneliness in older adults, aid to independents living in the home and the facilitation of communication between hospitals and the community. This can really help make a difference for local services.
Key milestones and events
March 2019 - Liverpool 5G Showcase. The event celebrated the projects first successful year of its ground-breaking 5G health and social care pilot. This included speakers and demonstrations from the partners involved in the project.
February 2019 - Margot James MP visit to the Liverpool 5G project. The Minister visited two residents with mild learning disabilities who live semi-independently in their own home, run by Community Integrated Care in Kensington. As part of the trial the couple have had a Safehouse Sensor installed in their home, which detects falls, changes in temperature and unusual behaviour patterns. The technology enables them to live at home as they gets older by alerting care providers if they need to visit them - removing the need for unnecessary visits. The couple are also trialing a 'PAMAN' device which provides a video link to a local pharmacy, helping people to take medicines at home safely.
Minister for Digital and the Creative Industries, Margot James said:
5G has the potential to revolutionise every aspect of our lives, from increasing productivity to improving quality of life. Our successful Liverpool testbed is key to delivering this progress, exploring how we can harness the power of 5G connectivity to transform health and social care.
Please find more information on the UK5G Liverpool 5G Testbed page.
Published 23 July 2018