Case study
'Lighting a Billion Lives' throughout India
See how UK support is helping women living in poverty to become solar energy entrepreneurs in India.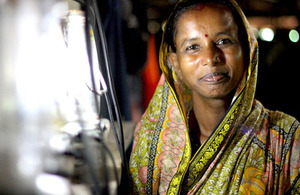 Geeta is a successful business entrepreneur. She runs a solar charging station in Harnu, a village in Uttar Pradesh, India.
An estimated 290 million people in India do not have access to electricity. The Lighting a Billion Lives programme, with support from the UK government since 2011, has created a sustainable energy project that has brought light to over one million people and over 2,400 villages since 2008.
The scheme trains and empowers women like Geeta across rural India to run solar charging stations, providing light and energy to their local communities. View our picture gallery about the programme.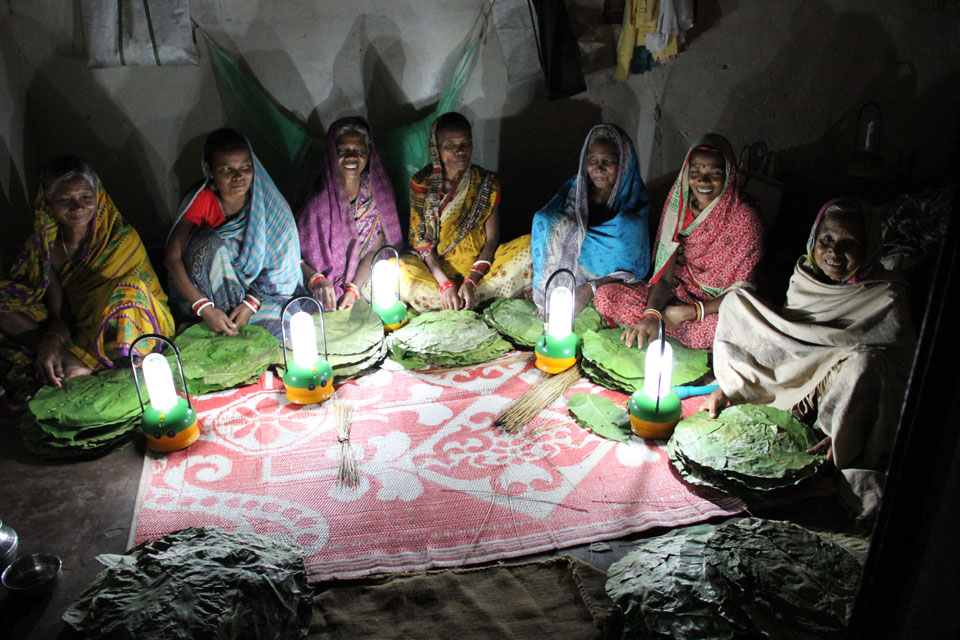 Before Geeta was given the opportunity to be part of the initiative, her family barely made ends meet through hard agricultural labour. Now, she proudly states that they make 3,000 rupees a month (£30.10).
Geeta has increased the family's income by renting solar lanterns for a monthly fee to households, schools and small businesses. The lanterns provide better light and kerosene smoke-free environments, which improves the health and lives of communities.
Her successful business and the benefits of using solar lanterns has created widespread respect for Geeta within her local community. Around 50 villagers visit her house each day to rent lanterns. She plans to purchase a few cows in the future with the extra money she can now save.
A brighter future
Using solar lanterns means children can take part in physical activities after school, knowing they can return home to complete their homework later in the evening. Health workers can visit and treat the sick during night time hours and midwives can illuminate rooms enabling women to give birth in a safer environment.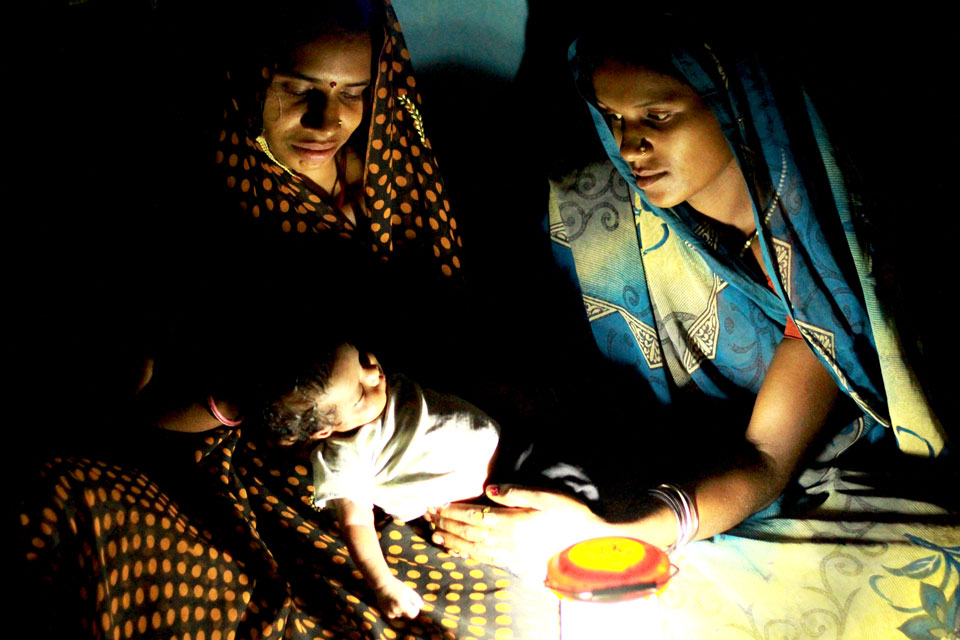 Technology is creating lasting change. Lighting a Billion Lives has empowered women throughout India to harness the potential of new sustainable technology, making a better, safer and cleaner world for their families and communities.
---
UK aid and USAID are hosting an event, MDG Countdown 2013, on Tuesday 24 September during the UN General Assembly in New York, to showcase how girls and women are a force for change in helping the world achieve the Millennium Development Goals.
---
Published 20 September 2013