Case study
Intellectual Property: King of Shaves
King of Shaves relies on a strong brand and patent-protected products to ensure they can compete with the big names in the shaving market.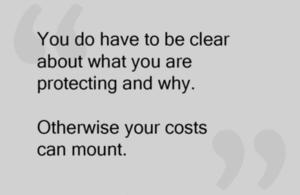 The background
Will King has built his business on Intellectual Property (IP) and is now challenging some of the biggest names in shaving.
Unhappy with the shaving oils available, King decided to make his own. After success with his girlfriend's bath oil, he devised an initial batch, poured it into 10,000 bottles by hand at his kitchen sink and named it King of Shaves.
The Intellectual Property
Initially he was concerned that King of Shaves would be too presumptuous, but, after a visit to The British Library Business and IP Centre in St Pancras, London, he was satisfied that he would be in the clear.
King was convinced that his value would ultimately be determined by his ability to trade a name that he owned outright.
Get on your laptop, go to the Intellectual Property Office website, use the Trade Mark Enquiry tool to check the words you want are available, look at the pages on how to apply, put your cheque in the post. Hey presto, you are done. Your buyers will never be confused about who you are.
Protecting your trade marks and patents will ensure that nobody can prevent you from trading.
Most power brands have four, five or six letters,

We are quite a mouthful, but it has an appeal and the product does what it says.
Next, King decided to start producing his own razors. How could he compete against a brand the size of, say, Gillette? Again, one of the first tasks was to check what IP already existed and what room for manoeuvre his own firm might have.
He noticed that razors had become heavier and bulkier. Many were battery powered. So King opted for a lighter, more elegant design. Instead of using metal in the handle, he created his own plastic hybrid. To hold the blade in place, he ignored conventional methods and developed his own 'bendology' or rubber flex.
The results
All told, King has twelve patents on his razor, branded the Azor, and has been able to offer enough differentiation since it launched in 2008 to gain market share of 8% on new sales. At retail, King of Shaves now earns £70 million a year and has become the second largest integrated shaving brand in the UK.
To mass up the business, however, King has already spun out IP as a separate profit centre KMI Brands, leaving King of Shaves as a standalone operation. The separate firm is a vehicle for bringing in fashion brands such as Ted Baker.
They had no toiletries, so we designed and manufactured a fragrance for them creating a £25 million business at retail.

Our value lies in our ability to sell under our trade marks and to differentiate our products through patents.
Lessons learned
For King, one frustration has been that lenders and investors still have a mixed attitude towards intangible assets such as IP.
Yes, they want to be assured that your IP is strong enough for you to trade without interruption. But no, they are reluctant to advance money against the value of the IP assets that you have created. For us, it has been a pain. We have to position ourselves as a safe-growth business and raise money against our cashflow.
Alongside people and marketing, IP remains one of King's big three costs. He has no qualms about it.
I built my business on it.

It is a priority for us to build a big deck of proprietary knowledge. But you do have to be clear about what you are protecting and why. Otherwise your costs can mount.
Published 5 June 2014