Case study
Intellectual Property: Kids Bee Happy
Kids Bee Happy are entertaining the UK's children through Sand Art, after a registered trade mark helped develop them into a franchise.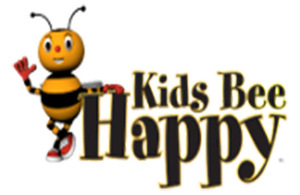 Background
Alistair Patterson ran a house clearance business for 24 years until a contractor made him an offer he couldn't refuse. After selling up, Alistair took his family on holiday to Turkey which was where he was first introduced to the concept of sand art. He watched as Children queued excitedly to make a picture from different coloured bottles of sand. Then, when his own children wanted to get involved, Alistair became even more intrigued.
Alistair spent the next year building a business around the sand art activity. They provided children's entertainment at parties, corporate events, schools and even in airports. He designed a special table to hold the various colours of sand and made pre-glued templates for the children to fill-in. Alistair decided to name the company Kids Bee Happy as he felt it described the business perfectly.
The trade mark
Alistair first thought about protecting his brand with a registered trade mark during a meeting for start-up businesses. Upon contacting the Intellectual Property Office, Alistair realised he could apply online. After reading the guides, Alistair registered his trade mark, saving his business "valuable funds".
Sandra Patterson, wife to Alistair and the Director of Kids Bee Happy, emphasises how simple the process was.
My husband Alistair is a non-techie, non-lawyer, avoid anything that you need to write and never fill in a form type of bloke. He registered our trade mark himself online, with the aid of your online books and guides. So it should inspire people that you really can do it yourself, and that it doesn't need to be big and scary!
Benefits
Protecting his IP gave Alistair the confidence and security to franchise his business.
The trade mark helped to distinguish us from the competition and establish us as a credible business. It also helped prevent copycat businesses from trading with confusingly similar names.
Kids Bee Happy sold over 30 franchises that year although now offer a business package which has been even more successful.
They have also developed a 'sensory sand' activity which projects sand through different colours. It has been used to stimulate children with physical and/or learning disabilities and in adult care homes. Although there are now several sand art traders, Alistair thinks their trade mark has given them the edge on the competition.
There are many sand art businesses now set up around the UK. However, our memorable name and logo means that people are never confused and find it easy to identify our business.
Alistair now urges others to register their IP as he did, before someone steals it.
If you don't protect it, you can work for years and someone can take away all your hard work just like that.
Going forward, Alistair and Sandra are looking to expand the business internationally.
Published 4 February 2015