Intellectual Property: Herdy
Herdy is a 'cute, loveable and responsible' brand created by Spencer and Diane Hannah. They sell a range of gifts, homewear and accessories.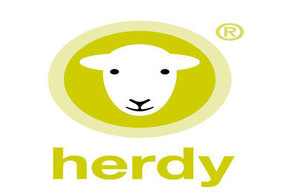 Background
The couple met at college where they were studying design and later went on to pursue successful careers as designers. After years designing for other companies, they decided to go it alone and open their own design consultancy. In 2003 after spending most weekends in the Lakes, they decided to make it their home and took the business with them.
Although, it was a trip to Helsinki in 2005 that was the catalyst behind Herdy. Spencer and Diane fell in love with the design of Scandinavian giftware and decided to bring something similar to the Lakes.
Spencer explained:
Normally, products from the Lakes are quite traditional and historical in style. We wanted to create something different, something contemporary, clean and colourful.
The brand
At the same time, they wanted a brand to encapsulate the heart of the Lake District. Inspired by the Herdwick sheep who roam the Lake District, they chose the sheep as the face of the company and decided on the name Herdy.
Spencer told us how their first priority was to protect the brand:
We come from a design background where we understand and recognise the value of IP. We registered our trade mark before exposing the product to the market as we knew other parties would be interested in it.
After registering Herdy as a UK trade mark, the company launched in 2007. In the beginning they had only three products; mugs, badges and keyrings, all bearing the Herdy logo.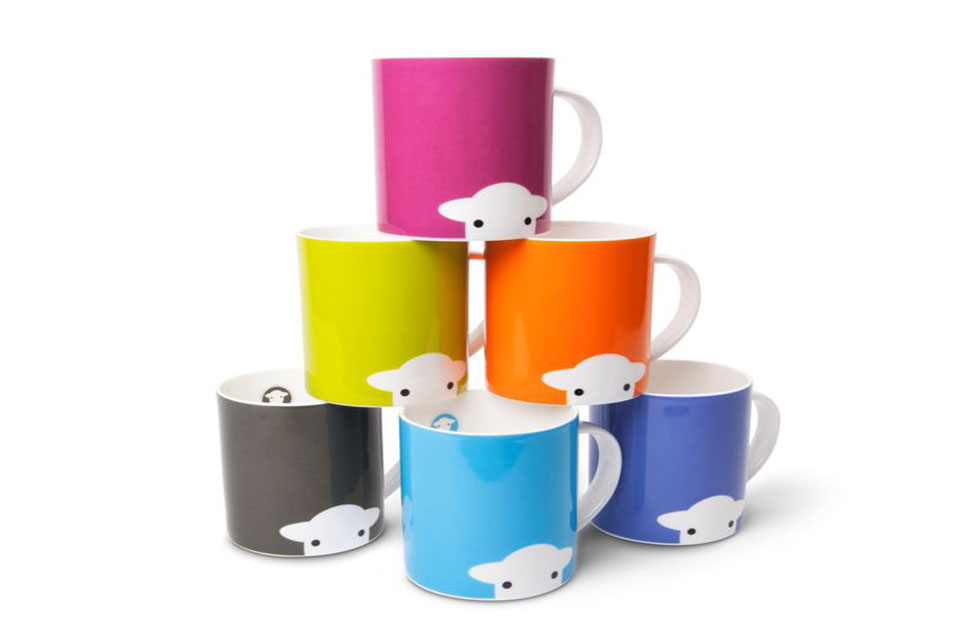 The endearing sheep proved popular and by 2010, Herdy had launched their own website and opened a store in Grasmere. Their products were also stocked by 50 different retailers.
Realising the brand could thrive beyond the Lakes, the couple registered Herdy as a community trade mark. This protects the mark in all countries in the European Union. Spencer told us why the trade mark is so important to the company.
For Herdy, protecting our brand identity is absolutely necessary. It is core to our operation. The benefit to the business is, ultimately, the added value to the company.
Because of this, Herdy take extra measures to safeguard their most important asset. They design all products in house and use a non-disclosure agreement when discussing their IP with a third party. They also carry out regular searches on their trade mark to make sure it is not infringed.
Spencer explained:
There's always the threat of someone willing to take a slice of your pie. When you've worked hard to develop something of quality, that has high standards and is developing a following, you want to ensure its brand authenticity can be protected. Knowing that protection is in place is what helps you sleep at night.
Where are they now?
Since launching in 2007, the loveable sheep has been on an epic journey. Herdy now supply over 350 stores across the UK and are trading as far as the USA and Japan. They have also increased their range of products to include homewear, crafts and accessories.
In spite of this success, Herdy's roots are firmly embedded in the Cumbria countryside. The Herdy fund 'a profit and knowledge share agenda' was set up early on to 'give back' to the community. Recently, Herdy have been imparting their IP knowledge to the Herdwick sheep farmers. They are currently working together on a trade mark to promote and protect Herdwick meat and with others to gain Protected Designation of Origin (PDO) status. PDO protects food that is produced, processed and prepared within a particular geographical area.
When asked what IP advice Spencer would give to other businesses, he said:
If you think your idea has got legs, put the protection in place from the start. You can then progress your designs and your business model knowing your comfort blanket is in place.
Published 21 January 2015