Case study
Helping girls get an education in Pakistan
How UK support to Punjab is helping girls in the region attend low-cost private schools and improve their life chances.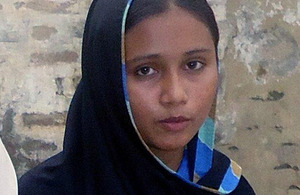 Fifteen-year-old Faryal lives in a small village in Bhakkar, Pakistan. Faryal's mother is a housewife while her father is the sole breadwinner for the family, earning a living by selling fruit and vegetables. She is the eldest of 4 children.
Faryal is one of nearly 650,000 girls attending low-cost private schools in Punjab and getting a free education through the Punjab Education Foundation (PEF), which is supported by UK aid from the Department for International Development.
An education for all
Nearly half of Pakistan's female population have not been to school, while two thirds of the 60 million women of working age cannot read or write. In addition, more than 9 million girls do not go to school in Pakistan. The UK is working closely with provincial governments and partners on ambitious plans and innovative approaches which will benefit 4 million of the most deprived children across Pakistan – half of whom will be girls – by the end of 2015.
"Supporting 4 children in school alongside household expenses was nearly impossible for my father – but both my parents were very keen for me to go to school – so that I didn't miss out on education like they had. Thanks to the voucher I receive, I have been able to continue my education," says Faryal.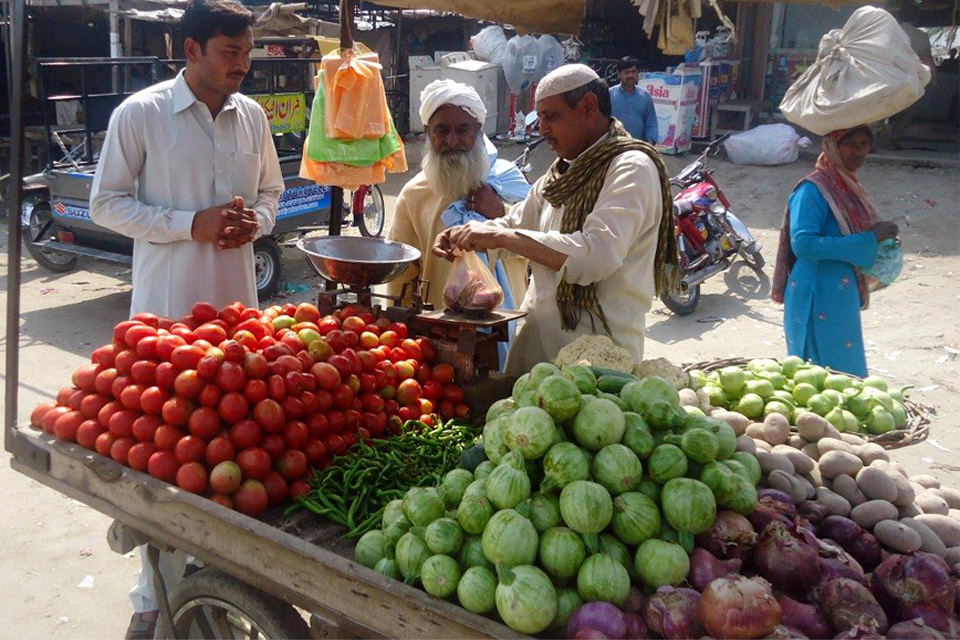 PEF's Education Voucher Scheme (EVS) aims to benefit children from underprivileged areas, who would otherwise be unable to afford to go to school. EVS vouchers are redeemable against payment of fees in private educational institutions that partner with PEF. Additionally, PEF provides support to low-cost private schools through its Foundation Assisted Schools and New School Programme. These programmes collectively help provide education to over 1.3 million children in Punjab. UK support will help PEF enrol an additional 2.2 million children over the next 6 years.
Hard work bears success
Being the eldest, Faryal was the first to go to school in her family. But initially it wasn't easy as she also had to help her mother with daily chores. However, as she progressed through school things became easier for her and she proved herself as a hardworking student who was consistently among the top performers. Eventually, her efforts paid off, when she finished among the highest achievers in the region with 92% in her Matriculation.
"I was very proud of the fact that I was the first girl from my family to go to school – but that also brought a great deal of expectations. The support of my parents and my determination enabled me to perform beyond my wildest expectations. My family and others in my village are very proud of my achievement. Other girls from the village are also striving hard to excel in school and frequently ask for my guidance."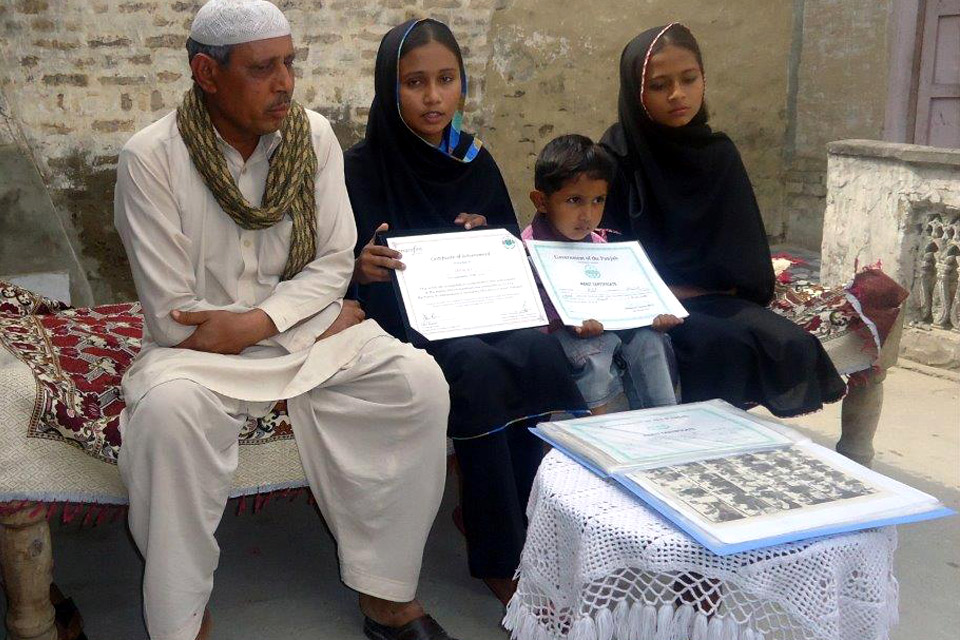 PEF's support has also allowed Faryal's 3 younger sisters to enrol in school and follow in her footsteps. Faryal is currently completing her intermediate education (A' levels equivalent) on scholarship and is excited about pursuing her education further.
"I have been privileged to be able to attend school and to learn about how everything around us works. I am fascinated by the medical profession – not only because it is such a vast subject – but because it also helps us give something back to those around us. So far there are no female doctors in my village and women here have to travel long distances for treatment and check-ups. I want to become the first lady doctor here so that I can pay back the women in my community," says Faryal.
Stats and facts
EVS allows children between the ages of 4-17 years from poorest families to get free education in private schools closest to them.
Household surveys are conducted to identify and register deserving children in specific locations including those who are out of school children and those who cannot afford it.
Under the Foundation Assisted Schools programme, partner private schools are accredited with PEF after going through a rigorous selection process to provide free, quality education to those who cannot afford it.
The New School Programme supports applicants who wish to open new schools in inaccessible rural or less affluent urban/semi-urban areas of Punjab, where government or private schools are few in number or absent altogether.
Education is beneficial for girls since each extra year of schooling can help increase their wages by up to 20%. Girls who attend secondary school are also likely to marry later and have fewer children.
Investing in girls and women is transformational – for their family, their community, and for the country. Women invest nearly all the money they earn back into their family to educate and feed their children, and breaking the cycle of intergenerational poverty.
Published 5 December 2014