Case study
Foster care standards: filling in the workbook
Foster care supervisors share their experience of helping foster carers to fill in the training, support and development standards workbook.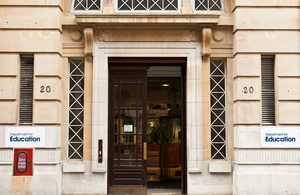 Here, 3 foster care supervisors explain different approaches to filling in the training, support and development standards workbook.
Barking and Dagenham Council
Simon Dodman, supervising social, explains how 3 simple steps helped motivate carers:
Before opening up the book, we advised carers to:

gather up every piece of paper they have relating to foster care, including diaries, letters etc.
spend a couple of hours dividing it all into plastic wallets and storing them in a folder
sit down with their supervising social worker and a copy of the standards to go through the evidence they have gathered
This approach has, in most cases, thrown up 30 to 50 pieces of evidence before we've even started.

With our support, and the training, carers begin to realise what each standard requires of them and how their experience is relevant.

It means that some evidence can then be cross-referenced against several standards at once.
Swindon Borough Council
Lee Navarette, foster carer and assessor at the council's family placement team, describes how she split up the workbook into sections as a way of encouraging carers to fill it in.
Four of us, experienced and newly approved foster carers, put our heads together and redesigned the workbook. We created a series of 7 booklets, each relating to a standard.

Carers were offered the choice of completing the workbook at home or as part of our workshops. The trial has been hugely successful with around 50 carers (couples and single people) taking part. Around 15 have now completed all 7 standards.
Sutton Council
Maria Galyer, a fostering development worker, explains the approach of her council in South London.
We agreed a 4-pronged approach:

evidence records
reflective diaries
workshops for foster carers
one-to-one support
We have both short break and family and friends carers. Initially, they felt that the foster care standards' workbook was not relevant to them. Filling in the diary sheets proved a very valuable exercise for many foster carers. They were surprised to discover how much they already do towards the standards.

Our supervising social workers discuss the content of these sheets with the carers during their normal home visits and at our workshops.

We've produced a learning log to enable all our carers to build up a portfolio of their learning and further development.
Published 14 January 2014