Case study
Ending violence against girls in schools in Sierra Leone
British support to the Girls' Education Challenge is helping to educate young girls in Sierra Leone.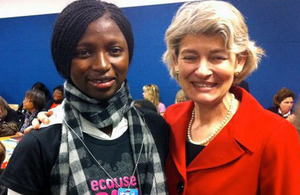 Ya Marie Jah is a teenage school girl from Sierra Leone. After suffering from violence at school, she wanted to leave. However, thanks to a youth group, supported by UK aid and Plan UK, she has developed her self-esteem and leadership skills, empowering her to use her voice against the violence she encountered.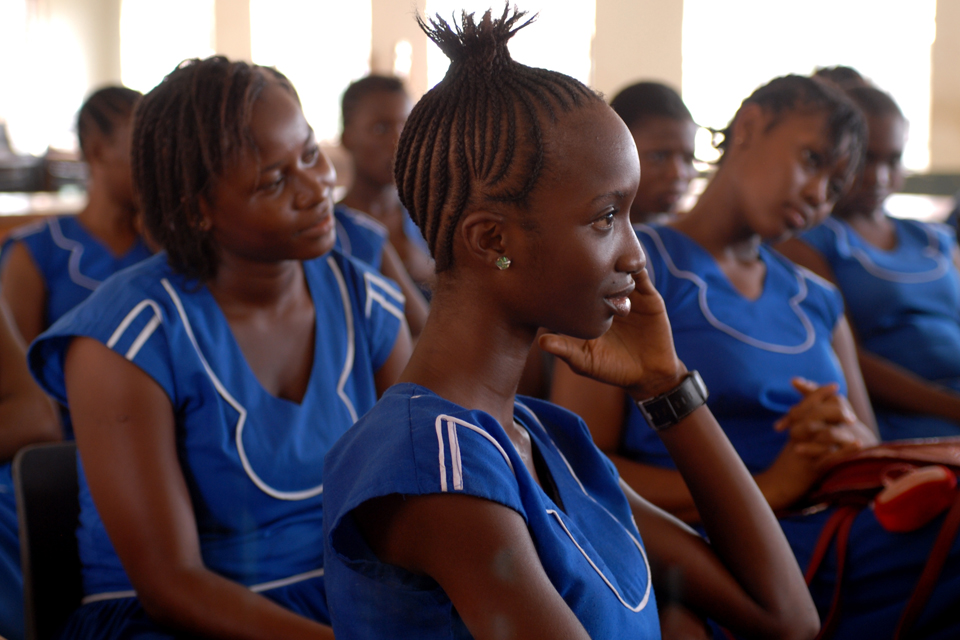 Abuse in the classroom
In the mornings, I fetch water for my mother, then, I walk to school. One day I arrived to school late. As punishment, my teacher asked me to crawl on my bare knees across the ground from the school gate to the classroom. I had to obey the instruction as I did not want to miss my class. When I got to my classroom, my knees were bleeding and my socks were soiled with blood.

I returned home with severe pain and told my mother that I would never wish to go to school again. She comforted me and advised that I should carry on with my schooling. I had to respect my mother's advice but I am still afraid of my teacher.
Working to prevent the violence
Violence against girls in schools is almost epidemic across Africa and widespread in Sierra Leone. Girls are prone to most of these abuses at home, school and community; adolescent girls face the dual challenge of sexual abuse by peers and teachers.
All forms of violence negatively impact girls' education and opportunities. Thanks to UK support, the Plan UK managed Girls' Education Challenge project helps prevent and respond to gender-based violence in schools, enabling girls like Ya Marie stay in school. Alongside, Plan is strengthening community-based prevention and response mechanisms on gender-based violence.
The 16 Days campaign against gender violence is an opportunity to show international solidarity in the fight to end violence against women.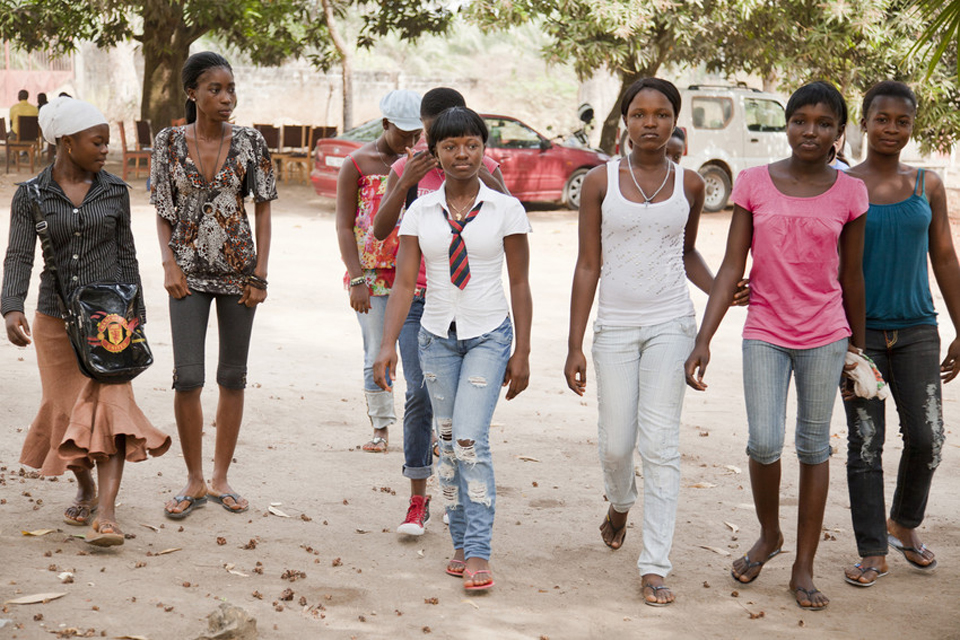 Facts and stats
The National Study of School Related Gender Based Violence in Sierra Leone revealed that in most African countries, girls are affected by various forms of violence throughout their adolescence.
Types of violence include sexual exploitation, harassment, verbal reprimand, bullying and corporal punishment.
The Girls' Education Challenge project in Sierra Leone helps to prevent and respond to violence against girls in schools.
The aim of the project is to increase girls' enrolment and the successful completion of quality junior secondary school (JSS) education in Bombali.
So far the programme has helped over 37,000 girls with basic education.
For more on gender based violence see Plan UK's report
Published 7 December 2013