Case study
Cleaner power and lower bills: making community energy work
A new housing development in Nottingham is using smart technology to generate, store and manage local energy.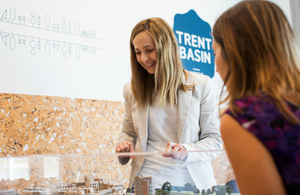 Following a 7-house test site at the University of Nottingham - in which a range of connected, smart, renewable technologies were paired with greater community engagement - a new housing development at the Trent Basin waterside is successfully embedding a hyper-local approach to clean energy.
Situated in Nottingham's historic harbourside, the houses use solar panels to generate electricity. This is then stored in a 2.1 megawatt Tesla battery, from where it can be drawn to reduce reliance on the local grid by up to 35%, according to project developers.
Clean Growth - How Nottingham Trent Basin is Generating Electricity
The battery was switched on in June 2018. By December it had generated more than 161 megawatt hours (MWh), which is roughly the same amount of energy used by 54 average-sized UK homes in a year.
That's a saving of 56,700kg in carbon dioxide equivalent (CO2e) – enough to offset 630 hours of passenger jet flight time.
As the project matures it will start to draw an income from selling surplus power back to the National Grid.
Applied community model
Trent Basin was developed alongside the Creative Energy Homes at the University of Nottingham, with funding by Innovate UK.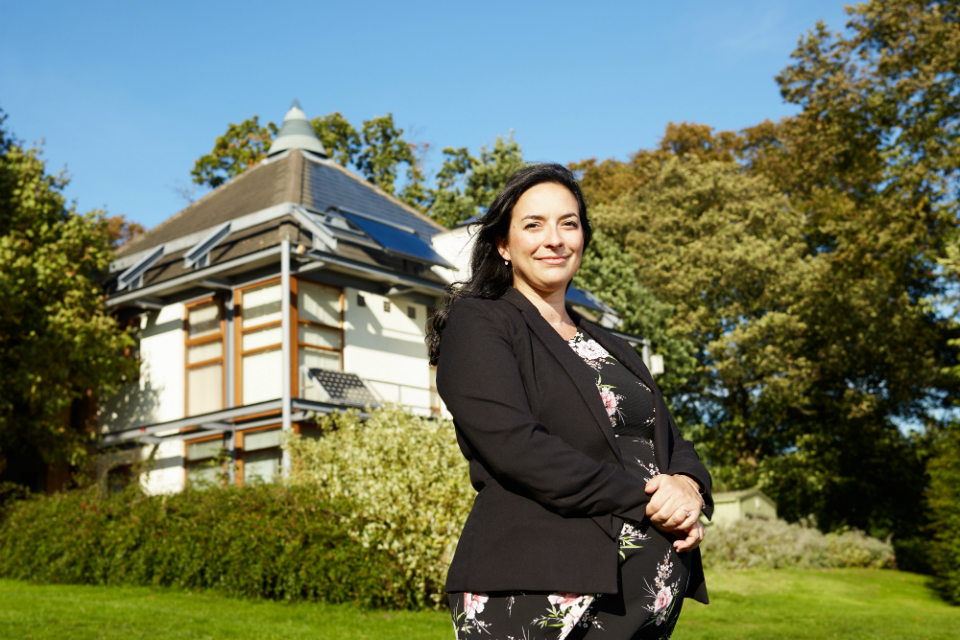 Dr Lucelia Rodrigues, Associate Professor at the University of Nottingham explains that much of Trent Basin's technology is already commercially available.
She points to the community's operating model, rather than the technology itself, as the real innovation, noting:
What's new is getting the technology installed and used as a community energy scheme.

The goal is to develop a business model that's going to work in other developments. We want to make local energy generation and usage so easy and hassle free that everyone's going to want to join in.
Putting energy at the heart of the community
Picking up on this idea, Nick Ebbs, CEO of Blueprint, one of the project partners, says:
Knowing what you've consumed enables residents to be much more in control of their energy, against a backdrop of knowing what's happening in the community.
Community is an important part of Trent Basin. The community energy hub includes seminars for current residents and people interested in moving to the community, with a physical space for them to interact and discuss energy and sustainability.
Cutting carbon with cost-efficient technology
Trent Basin reflects the ambitions of the clean growth element of the government's Industrial Strategy Grand Challenges to make buildings more efficient and use smart technology to cut bills, reduce demand and boost growth.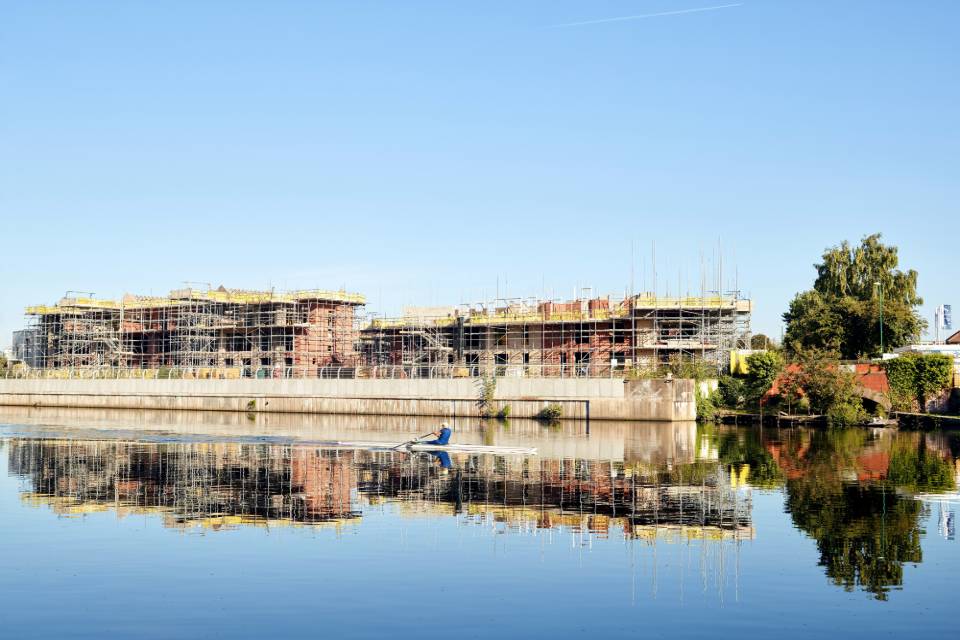 Since the scheme was rolled out, Trent Basin has featured in both the UK100 clean energy report and the UK Smart Cities Index.
Next steps
Immediate plans include accommodating electric vehicles with fast, communal chargers, as well as ground source heating that uses buried pipes to extract heat from the ground for radiators, heating systems and hot water.
Looking further ahead, Trent Basin and the partners behind the development plan to accelerate the adoption of community energy systems in neighbouring locations, whether in other new-build developments, social housing or more established cities and towns.
They will also explore creating a technological platform and business model for clean growth that can be easily adopted in other communities across the country.
Published 21 February 2019