Case study
Breaking the Silence: Somali women speak out on issues surrounding Female Genital Mutilation
A UKaid funded Girls' Club is providing a platform for young Somali women to speak out and engage on issues surrounding Female Genital Mutilation (FGM), and violence against women.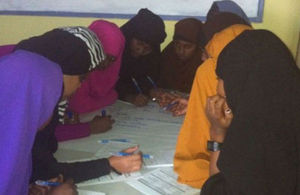 "This club has helped us learn a lot about Female Genital Mutilation (FGM), Sexual Reproductive Health, Gender-Based Violence and the risks of early marriage. These were very sensitive issues to talk about with the other girls and the whole community, but now we share experiences and encourage our school mates to stay in school," says Fatha.
Fatha is among the beneficiaries of Sahil Girls' club, implemented by the Health Poverty Action (HPA) and funded by UKaid. The club was formed to educate adolescent girls on issues around Female Genital Mutilation and Gender Based Violence. FGM remains a taboo subject in Somaliland, where around 98% of women have undergone the practice. Violence against women is also common, and communities are often reluctant to discuss these and other sensitive subjects such as sexual and reproductive health. To address these issues, HPA has created four school girls' clubs in the Sahil region of Somaliland. These clubs reach 133 girls and offer a platform to educate the girls on FGM, sexual and reproductive health and early marriage. The girls are then encouraged to carry out sessions themselves with their peers, both boys and girls.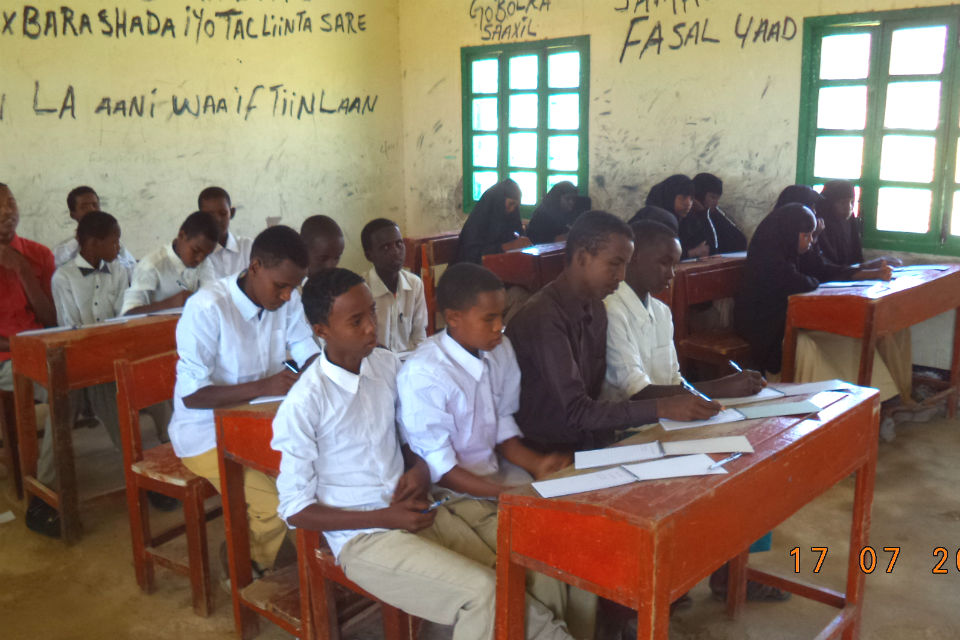 Empowering girls and the community
Apart from the clubs, Health Poverty Action (HPA) has set up an Out of School Girls' Club, to educate girls who are out of school. Under the programme, HPA has managed to train 20 girls on adolescent health, sexual and reproductive health, FGM and violence against women. These girls go from home to home to raise awareness and encourage women who are victims of violence to seek justice. They are able to reach about 40 girls a month and also provide opportunities to learn skills to start small businesses.
The girls acknowledge that the clubs have had a huge impact on their lives: "By giving girls likes us opportunities like these, we now have safe places to meet and access to education, legal protection and health care. We even receive business training and job skills. This club has given us the capacity to raise awareness in our community, and with this opportunity we have nurtured ourselves and everyone around us thrives too", says Hinda Omar, one of the beneficiaries of the club.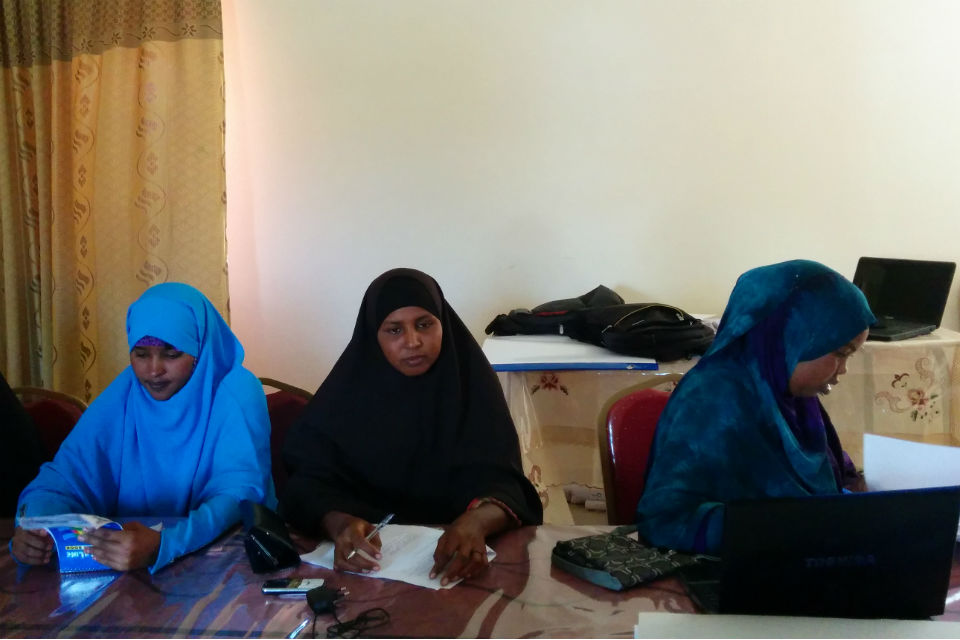 Changing Lives
The clubs are proving to be a huge success and so far 700 girls in secondary school now know the risks of early marriage and FGM and have gained knowledge about adolescent and reproductive health. Every girl who benefits from awareness-raising sessions now knows how to seek justice if they are, or become victims of sexual gender-based violence.
"We can openly talk to our mothers and communities about eradicating FGM and although some of the community members try to humiliate us about what we are doing, we are determined to keep going until we see zero FGM. For me and all the other members, this club broke the silence to speak about a taboo issue", says Fatha.
Facts and Stats
FGM in Somalia is a traditional practice which takes place among young girls between the ages of 5 and 8, often at home. There is an active anti-FGM advocacy movement in each of the three zones of Somalia, and increasing commitment to abandon the practice.

In February 2014, Puntland signed a policy to abandon FGM.

UKaid supports efforts to end FGM through the Joint Health and Nutrition multi-donor Programme and the Health Consortium for the Somali People, operating in three zones of Somalia and is working with the Ministry of Health to improve service delivery capacity.
The work targets
Abandonment efforts at both community and policy level.
Supports referral services for complications arising from FGM
Communicating anti-FGM messages through existing health messaging sessions and setting up girls'.
Published 16 December 2014