Case study
Artificial intelligence robots in Ipswich Hospital
How robots have cut down the processing time of GP referrals by more than half.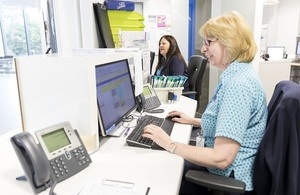 Earlier this year, Ipswich Hospital, run by East Suffolk and North Essex NHS Trust, became the first to use artificial intelligence (AI) robots as secretaries. The hospital has employed 3 virtual workers to free up staff from tasks such as submitting scans and blood test results.
It is anticipated that the AI programme will save the trust around £220,000 over the next 9 months. The programme allows real medical secretaries more time to focus on patient care, with the system being 8 times more productive than human staff, the trust says.
The system is run by a computer and has saved more than 500 hours of work since July when it was put into place, according to the trust's deputy director of ICT, Darren Atkins.
The software, built by the automation technology company Thoughtonomy, monitors incoming referrals from GPs throughout the day. It deciphers the reason for referral and supporting information, such as blood test results. The robots then put all this information into a single document, which is flagged to the lead consultant for review.
Before the AI programme, medical secretaries were responsible for referrals, as well as downloading and printing documents, which they then scanned into a new file.
The trust deals with around 2,000 referrals a week and the robots have already cut the time taken to process the first stage of each GP referral from 15-to-20 minutes down to just 5 minutes.
Neurology medical secretary Chris Harvey, who works at Ipswich Hospital, said:
Before the robots, processing took a lot of man hours, so it's the time that we have saved – and paper. We've probably saved a few trees.

We can be on the phones, writing letters or talking to patients – we're more available. It gives you more time to be doing all the other things you have got to do.
Published 5 November 2018