Joint Ministerial Declaration on Future Economic Cooperation between the Association of Southeast Asian Nations (ASEAN) and the United Kingdom of Great...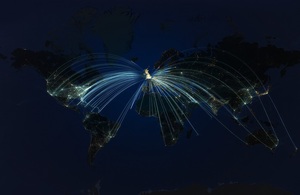 The UK has agreed a new partnership with the Association of Southeast Asian Nations (ASEAN).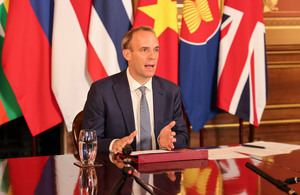 Foreign Secretary Dominic Raab arrives in Vietnam ahead of the UK launching accession talks to join trans-Pacific trading bloc.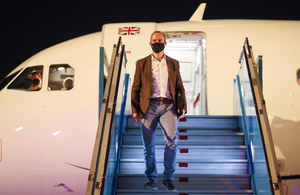 Dominic Raab visited Singapore to forge closer bilateral ties between the UK and Singapore and further cooperation under the SG-UK Partnership for the Future.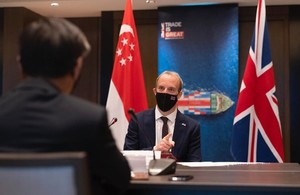 Dominic Raab held a meeting with the current Chair of ASEAN and Brunei Foreign Minister II Dato Erywan at the G7 Foreign and Development Ministers' meeting.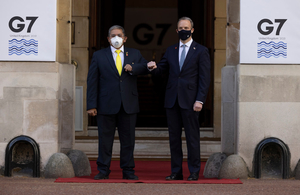 published
Worldwide news story
Our mission
The UK Mission is deepening UK-ASEAN engagement, working with our missions in the 10 ASEAN member states to build on existing collaboration with ASEAN and explore new areas across the bloc's 3 areas of work: political-security, economic and socio-cultural.
Documents
Organisations
Foreign, Commonwealth & Development Office
The UK Mission to ASEAN aims to deepen our engagement with ASEAN, building on existing collaboration and exploring new ways to collaborate with the organisation and its member states.
UK Mission to ASEAN
Jalan Patra Kuningan Raya Blok L5-6
Jakarta - 12950
Indonesia
Enquiries (telephone)
+62 21 2356 5334