International delegation
UK and NATO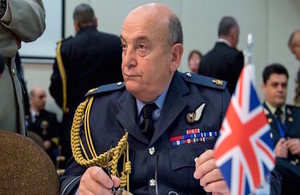 UK Chief of Defence Staff (CDS) Air Chief Marshal Sir Stuart Peach elected the new NATO Chairman of the Military Committee.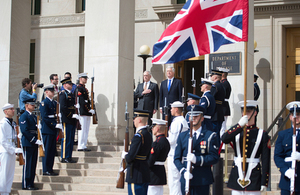 UK has made good on commitments to show leadership in NATO and will continue to do so in an age of varied threats to freedom and security.
published
Worldwide news story
Our mission
Our mission is to ensure that NATO remains fit to serve as the bedrock of the UK's defence and a leading instrument of our national security and that NATO military operations meet UK strategic objectives.
Documents
Organisations
Foreign & Commonwealth Office
The United Kingdom's Joint Delegation to NATO is the vital link between the UK government and the North Atlantic Treaty Organisation. Its principal roles are to promote British interests in NATO and to keep UK ministers and government departments informed about NATO discussions.
UKDel NATO
Boulevard Leopold III
1110 Brussels
Belgium