Person overboard from small open/recreational fishing boat Amy Jane with loss of 1 life
Location: Near Cadgwith, Cornwall, England.
Accident Investigation Report 26/2014
Investigation report into marine accident including what happened and safety lessons:
AmyJane.pdf (1,979.85 kb)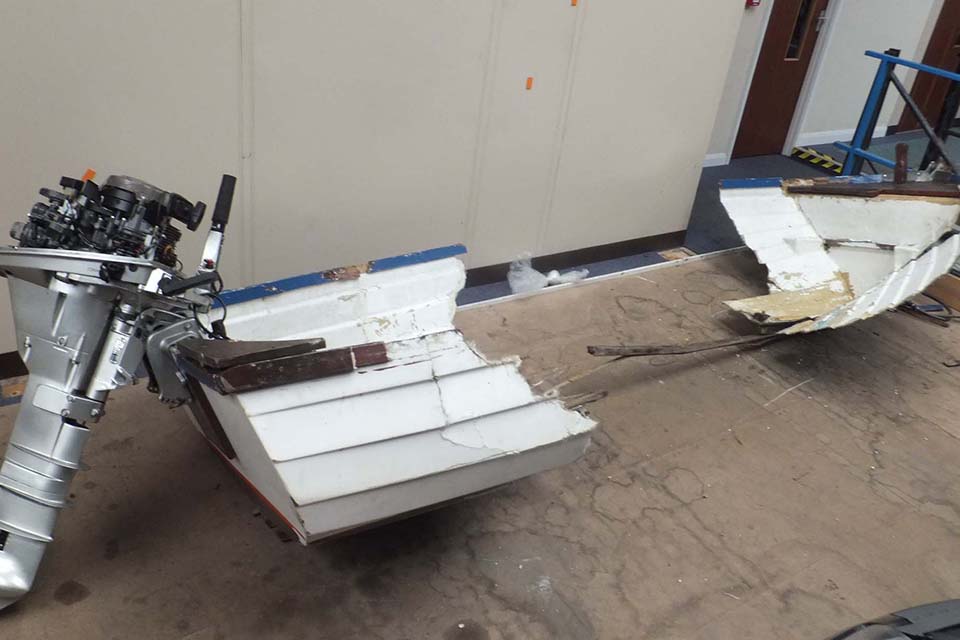 Summary
On the afternoon of 4 December 2013, a fisherman went to sea alone from the beach at Cadgwith, Cornwall, England on his 3.9m long boat. Once darkness fell, friends and family became concerned that he had not returned and the alarm was raised with the coastguard. Following a search, he was found, semi-conscious, in the water by a commercial survey vessel and airlifted to hospital where he was later declared deceased. The boat was found 4½ days later, 35 miles east of Cadgwith.
Safety lessons
the fisherman did not have adequate safety equipment for single-handed operation
he fell overboard (the boat was not in a collision)
the kill-cord was not used and the boat continued away from him
he did not give anyone a firm return time nor advise them on actions to take if he was overdue
he had no means to raise the alarm
Recommendations
In view of the actions already taken, no recommendations have been made. However, sea anglers are advised to refer to safety guidance issued by the MCA, RYA, RNLI and the Angling Trust. Particular priority should be given to the carriage of VHF radios, the use of PLBs and informing someone ashore of the intended time of return and the action to take if overdue.
Published: 18 September 2014
Published 23 January 2015