Grounding of oil/chemical tanker Ovit
Location: Varne Bank in the Dover Strait off the south east coast of England.
Accident Investigation Report 24/2014
Investigation report into marine accident including what happened, safety lessons and recommendations made:
OvitReport.pdf (3,460.67 kb)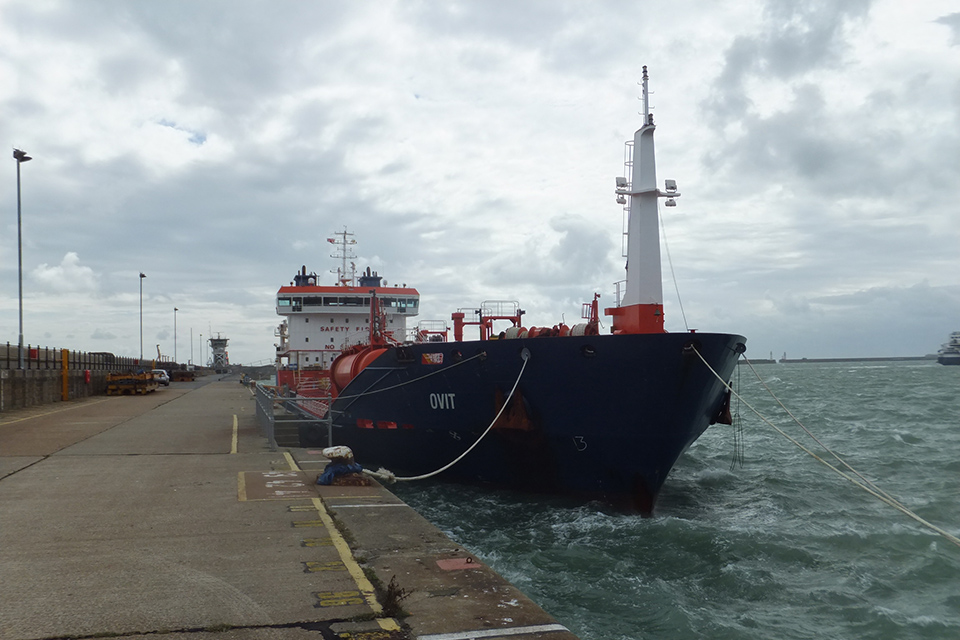 Summary
In the early morning of 18 September 2013, the Malta registered chemical tanker, Ovit, carrying a cargo of vegetable oil, ran aground on the Varne Bank in the Dover Strait, England. The vessel remained aground for just under 3 hours and damage to the vessel was superficial.
Ovit's primary means of navigation was an ECDIS and analysis of this system, its installation, training and operation form the backbone of our report.
Safety lessons
the passage plan was unsafe as it passed directly over the Varne Bank. It had been prepared in ECDIS by an inexperienced and unsupervised junior officer and was not checked by the master before departure

the OOW followed the track shown on the ECDIS display but had such poor situational awareness that it took him 19 minutes to realise the vessel was aground

ECDIS safety settings were not appropriate to the local conditions and the audible alarm was disabled; after the accident, the historical track could not be recovered from the system

Dover coastguard's CNIS had a system and procedure for warning ships approaching the Varne Bank. However, on this occasion, the warning was not issued to Ovit as the coastguard watch officer operating CNIS was unqualified, unsupervised and distracted
Recommendations
Recommendations have been made to the Maritime and Coastguard Agency (2014/139), Transport Malta (2014/141), The International Chamber of Shipping (2014/142), the Oil Companies International Marine Forum (2014/142) and Ayder Tankers Ltd (2014/143) aimed at improving the standard of navigational inspections of vessels using ECDIS as the primary means of navigation. A further recommendation (2014/140) to the Maritime and Coastguard Agency is intended to ensure that the Channel Navigation Information Service is manned appropriately. A recommendation (2014/144) has also been made to Marine Information Systems AS intended to improve the functionality of its ECDIS 900.
Published: 11 September 2014
Published 23 January 2015