Collision between general cargo vessel Paula C and bulk carrier Darya Gayatri
Location: South-west lane of the Dover Strait Traffic Separation Scheme, off the south east coast of England.
Accident Investigation Report 25/2014
Investigation report into marine accident including what happened and safety lessons:
PaulaC-DaryaGayatri.pdf (7,162.05 kb)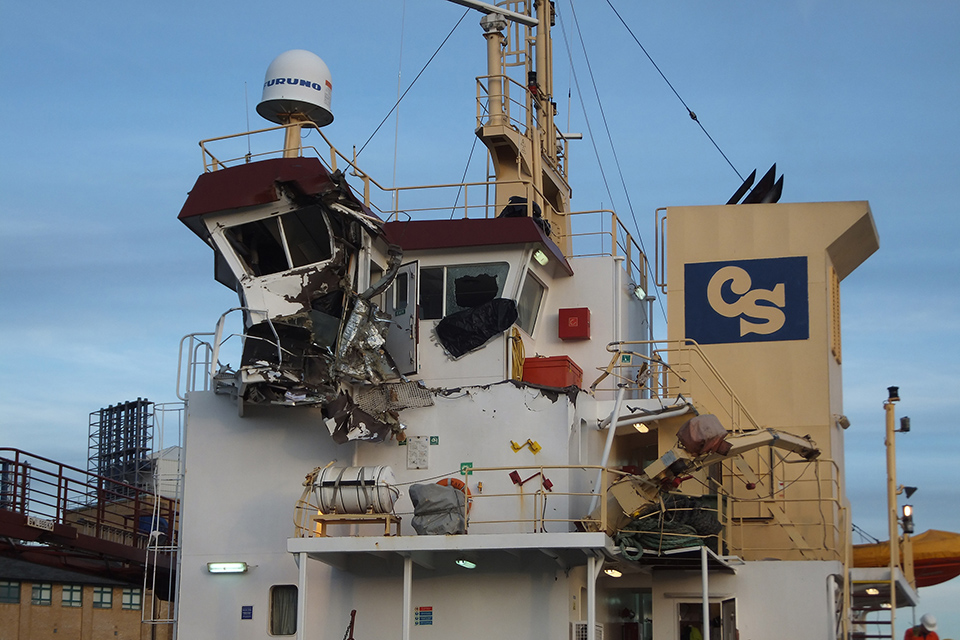 Summary
On 11 December 2013, Paula C and Darya Gayatri collided in the south-west lane of the Dover Strait Traffic Separation Scheme, England.
Our investigation found that, when deciding the bridge manning, Paula C's master had not taken into account the inexperience of the newly qualified second officer, the busy shipping area or the requirement for the second officer to have a lookout. Unsupported and without experience to draw upon, the second officer quickly became overloaded.
Safety lessons
Paula C's recently qualified officer of the watch did not effectively use radar ARPA or AIS data available to maintain a proper lookout. As a result, after taking action to avoid the fishing vessel, the second officer lost his situational awareness

Paula C's officer of the watch was inexperienced and had not yet developed sufficient competency to keep a safe navigational watch alone and at night in the Dover Strait

the intervention on the radio by Dover Coastguard was timely and well-intended. However, Paula C's officer of the watch was almost certainly inadvertently influenced by the call into turning towards Darya Gayatri

despite it being dark, an additional lookout was not posted on board Paula C

Paula C's master's decision to allow an inexperienced officer to keep the bridge watch alone in the Dover Strait at night was ill-judged
Recommendations
Actions have taken as a result of this accident by Carisbrooke Shipping, Merchant Navy Training Board and Anglo Eastern Ship Management. In view of these actions already taken, no recommendations have been made.
Published: 17 September 2014
Published 23 January 2015