Man overboard from scallop dredger King Challenger with loss of 1 life
Location: 12 nautical miles south-west of Scalloway, Shetland Islands, Scotland.
Accident Investigation Report 5/2017
Investigation report into marine accident including what happened and safety lessons learned:
MAIB investigation report 5-2017: King Challenger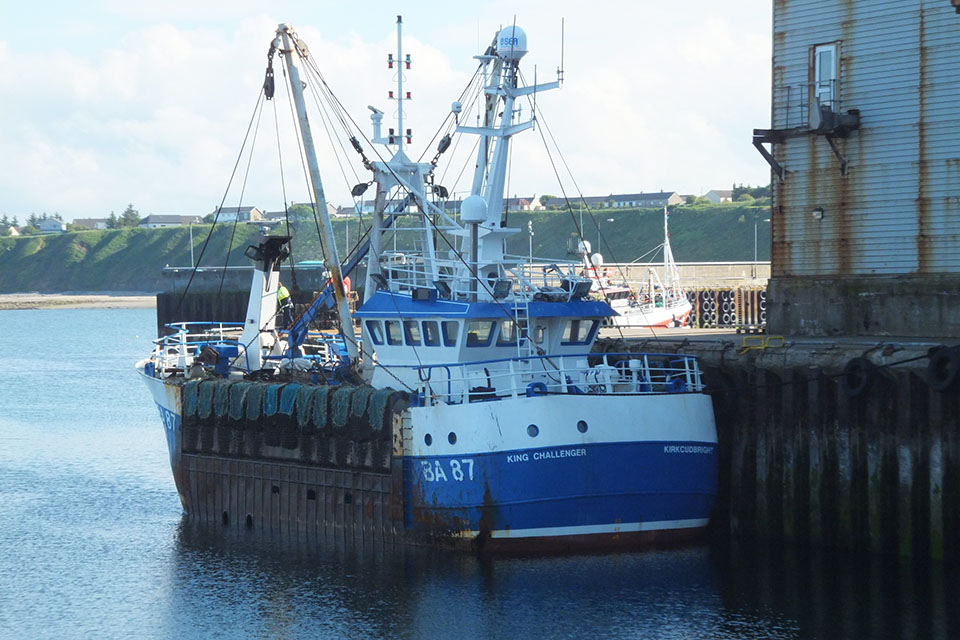 Summary
On 23 June 2016, a deckhand on the scallop dredger King Challenger (BA 87), fell overboard from a scallop tipping door. He was not wearing a lifejacket. The vessel was 12 nautical miles south-west of Scalloway, Shetland Islands.
Following the accident, the owners of King Challenger prohibited their crews from climbing onto tipping doors without the use of a harness and lifeline, instructed all its skippers to conduct manoverboard drills on a monthly basis and purchased specialist equipment and implemented fleet-wide procedures for the recovery of an unconscious casualty from the water.
Safety lessons
working on open tipping doors of scallop dredgers without wearing a lifejacket and being secured by a lifeline
recognition of the risk of walking on the tipping doors
rescue of an unconscious casualty from the water
very short survival times due to cold water incapacitation at water temperatures below 15ºC
Recommendations
The vessel owners have been recommended (2017/106) to review the risk assessment for all the vessels in their fleet, paying particular attention to the risks associated with maintenance tasks. .
Related publications
A safety flyer highlighting a number of the safety issues was produced for this report.