Man overboard from creel fishing vessel Annie T with loss of 1 life
Location: Sound of Mingulay, Scotland.
Accident Investigation Report 21/2016
Investigation report into marine accident including what happened and safety lessons learned:
MAIB investigation report 21-2016: Annie T
Annexes to MAIB investigation report 21-2016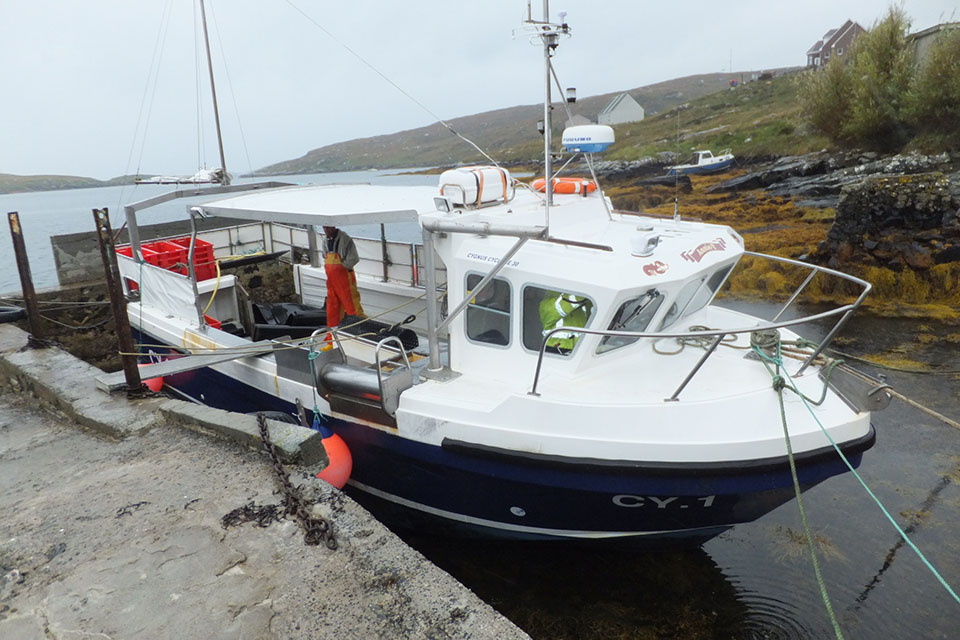 Summary
On 4 October 2015, at approximately 1320, a crewman from the 9.15m creel fishing vessel Annie T (CY 1) was carried overboard by the fishing gear when his foot became caught in a bight of rope while he was moving an end weight on the working deck. The skipper recovered the crewman back on board about 10 minutes later but was unable to resuscitate him.
Safety lessons
not separating the crew from the gear while shooting
not wearing personal floatation devices (PFDs) on the working deck despite free/subsidised constant wear lifejackets being provided
not appreciating the effects of cold water shock
no mandatory requirement in the UK for commercial fishermen to wear lifejackets
no manoverboard recovery strategy, guidance or requirement for fishing vessels less than 15m overall length
Recommendations
The Maritime and Coastguard Agency has been recommended (2016/146) to make arrangements to prioritise the introduction of legislation that will require the compulsory wearing of constant wear lifejackets or PFDs on the exposed decks of all commercial fishing vessels. In addition, they have been recommended (2016/147) to issue guidance on the recovery of a person overboard for fishing vessels under 15m length overall and issue guidelines regarding manoverboard recovery equipment for fishing vessels under 15m in length.
Related publications
Statement from the Chief Inspector of Marine Accidents.
A safety flyer highlighting a number of the safety issues was produced for this report.
A further 2 reports, Harvester (22/2016) and Apollo (23/2016), were published the same day because in all 3 accidents the fishermen might have survived had they been wearing PFDs when they entered the water.
MAIB has also conducted a review of lifejacket/PFD use by fishermen. This document was originally published as part of the annexes, available to download at the top of this page.
Published 3 November 2016