Man overboard from potter Enterprise with loss of 1 life
Location: 6 miles off Scarborough, England.
Accident Investigation Report 5/2018
Investigation report into marine accident including what happened, safety lessons learned and subsequent actions taken:
MAIB investigation report 5-2018: Enterprise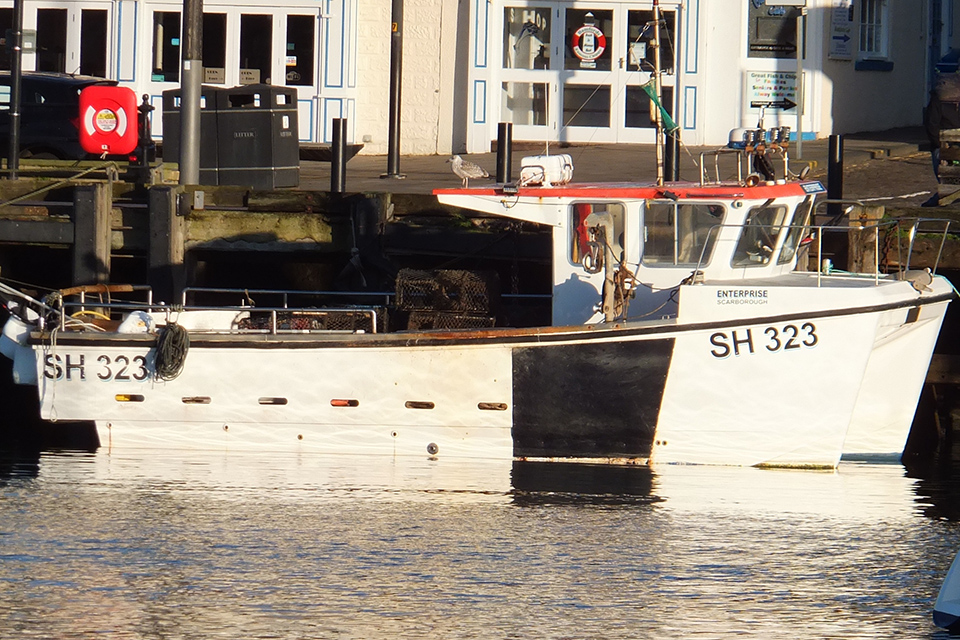 Summary
A deckhand on board a potter became entangled in the gear that was being shot away. The deckhand was dragged overboard and remained submerged for approximately 15 minutes before he was hauled to the surface with the pot hauler. The remaining crew were unable to recover the deckhand back on board and he remained suspended on the hauler until lifeboat assistance arrived about 40 minutes later.
The report highlights the hazards associated with potting and the need to keep crew separated from lines when shooting.
Safety lessons
the deckhand became entangled in the fishing gear after leaving a "safe area" behind pound boards, which had separated him from the running lines
there was no apparent reason for the deckhand to leave the "safe area" and he ignored a verbal warning not to do so
the deckhand was unable to stop himself being dragged overboard and under the water due to the speed of entanglement and the significant forces experienced
by the time the deckhand was hauled to the surface, he was lifeless and could not be recovered on to the vessel's deck
Recommendations
In view of the actions already taken, no recommendations have been made.
Related publication
A safety flyer to the fishing industry highlighting a number of the safety lessons was produced for this report.
Published: 11 April 2018