Nucleonic instrumentation services
Information about Dstl's nucleonic instrumentation services, and how government departments, industry and academia can use the services.
Dstl's nucleonic instrumentation services (NIS) provides a specialist, accredited calibration facility for radiation detection and monitoring equipment. Dstl also provides dosimetry services for whole body and emergency monitoring and can provide expert radiation protection and radiation detection advice.
About the facilities
The Dstl NIS consists of 4 dose rate calibration and contamination facilities, fully accredited to UKAS (ISO 17025) standards, which are able to offer a wide range of doses and energies.
All calibrations are undertaken in accordance with the Ionising Radiation Regulations and relevant Ministry of Defence (MOD) regulations, at an approved MOD site.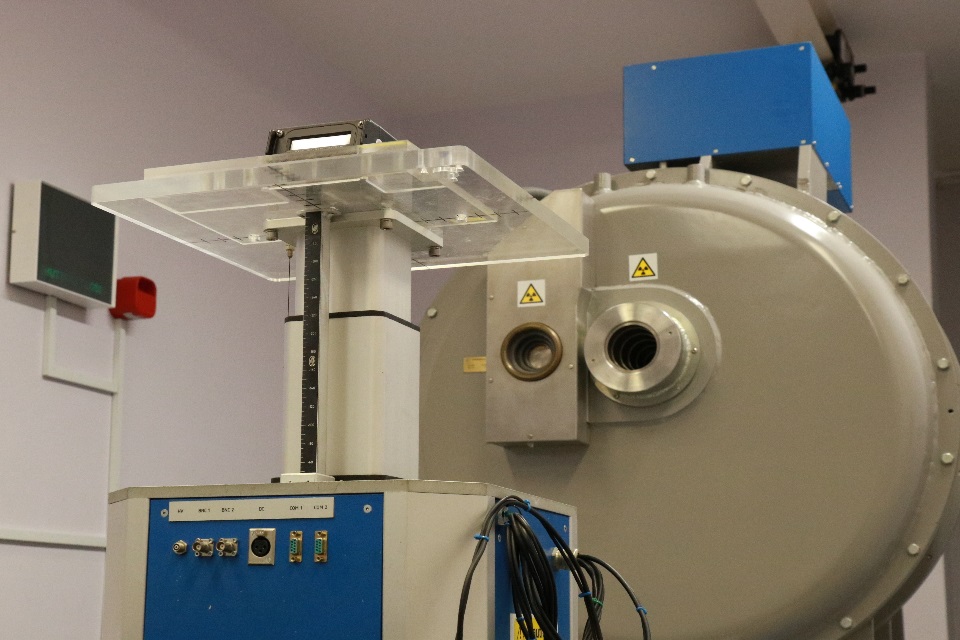 What services are offered at Dstl?
We have extensive experience in most monitoring equipment including annual calibration and before-first-use calibrations, which cover additional aspects such as orientation. The range of services offered includes:
Calibration of radiation monitoring and detection equipment

Before-first-use testing

Radiation dosemeter performance testing including whole body dosimetry, emergency dosimetry and whole body monitoring

Repair of some of the most common monitoring equipment

Hire of a complete calibration facility, including an operator, for self-testing of equipment

Radiation metrology, performance testing of equipment
Dstl can also provide a specialist radiation protection consultancy service that includes the Dstl Radiation Protection Adviser (RPA) Body. The Dstl RPA Body utilises a team of individually accredited RPAs and health physicists with many years of collective experience. It is able to advise on all aspects of compliance with the Ionising Radiations Regulations and other regulations associated with radiation safety and radioactive materials management. Contact us for more details or to use Dstl's radiation protection services.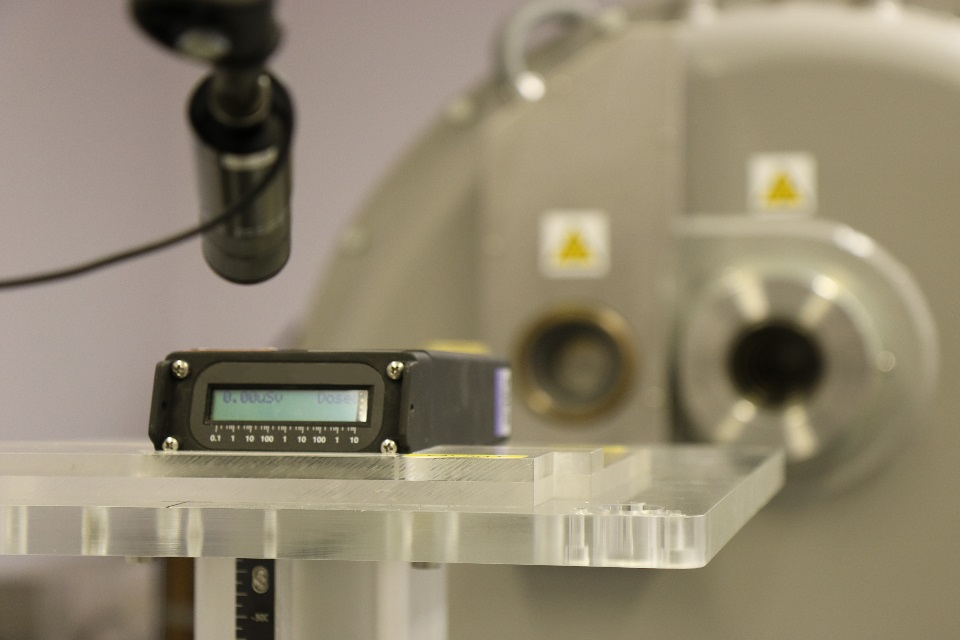 How do I transport my equipment to/from the site?
Equipment should be transported to our site by courier. We can arrange return of your equipment following calibration by courier.
Please note that we cannot accept instruments for testing that contain radioactive sources. If you think an instrument has a radiation source fitted, please contact us first. If we receive an instrument fitted with a non-exempt check source, you will be responsible for arranging collection using an approved dangerous goods courier, to comply with the requirements of the Carriage of Dangerous Goods and Use of Transportable Pressure Equipment Regulations 2009.
How long does the process take?
We try to respond to requests within 2 days. Once a quote has been sent to you, accepted and returned, we can accept the equipment for calibration. Turnaround for annual and before-first-use calibration is normally 10 working days from receipt of the equipment at Dstl.
All calibrations include a 'hard copy' certificate and Dstl undertakes electronic certificate retention for a period of 6 years. A calibration sticker will also be placed on the instrument. This label will indicate a re-calibration date of 12 months later, unless otherwise directed by the customer.
If any equipment fails calibration, you will be contacted to discuss the next steps, whether this is returning the equipment with a failed sticker (and the reason for failure) or repairing the equipment, if possible, and re-calibrating it, at additional cost.
Please note that Dstl's prime task is to support MOD. Any urgent operational requirement that MOD places upon Dstl will mean that agreed delivery dates may be compromised.
I would like to use the services. How do I proceed?
If you would like to use Dstl NIS for calibration or to hire the facility please contact us. We will be in touch as soon as possible, and may need further information.
We will provide a quote including our terms and conditions. Upon return of a completed, signed quote, we will make arrangements to carry out the work.
We can accept credit card payments; our simple quote form removes the need for a lengthy contracting process.
If you would like to visit the facility before going ahead, we can arrange a tour.
Contact us for more information on nucleonic instrumentation services
Dstl Nucleonic Instrumentation Services
CBR Division
Nucleonic Instrumentation Services
Institute of Naval Medicine
Gosport
Hampshire
PO12 2DL
Contact us for more information on Radiation Protection Advice
Headquarters
Porton Down
Salisbury
Wiltshire


SP4 0JQ (Alternative postcode for some sat-nav systems: SP4 0JG)
Published 30 January 2018