National Underground Asset Register (NUAR)
Key information on the National Underground Asset Register (NUAR)
Applies to England, Northern Ireland and Wales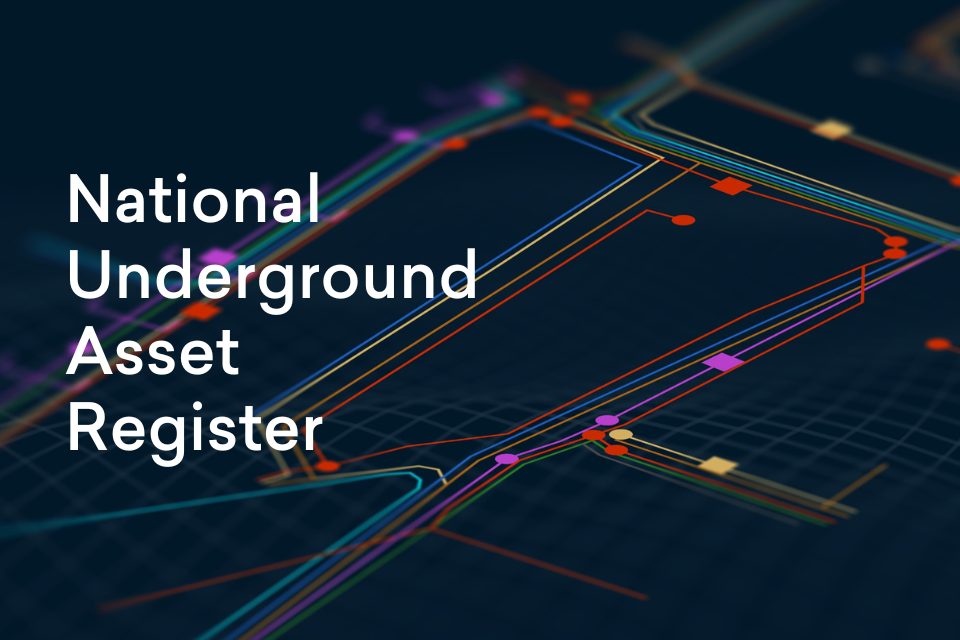 About NUAR
The Geospatial Commission is building a digital map of underground pipes and cables that will revolutionise the way we install, maintain, operate and repair our buried infrastructure - the National Underground Asset Register (NUAR).
NUAR will improve the efficiency and safety of underground works by creating a secure, auditable, trusted and sustainable platform. It will provide a consistent, interactive digital map of buried asset data, accessible when, where and how it is needed by those planning and executing excavations on behalf of underground asset owners. It will also lead to enhanced communication between parties and improve data quality.
Find out more:
In the video below, we provide an introduction to NUAR and its objectives.
Whilst still currently in development, the video below, provides an overview of how the NUAR platform will look and operate.
This slide deck gives you a general overview of the objectives and plans for NUAR:
Getting involved
Blog posts about NUAR
Published 22 March 2022
Last updated 17 January 2023
+ show all updates
Updated version of "NUAR in a nutshell" document added

Project update added to "The story so far" section

New NUAR in a Nutshell document added which includes participation progress update

New intro video and new NUAR platform video replacing previous videos

NUAR in a nutshell document changed from 'Coming Soon' to the 'Future of NUAR'

NUAR consultation details added

NUAR in a nutshell document added

NUAR prototype platform video added

First published.