Guidance
Land Registry portal: update a business unit account
From:

Part of:

First published:

1 November 2010

Applies to:

England and Wales
How Business e-services customers (Business Unit Administrator role) can update their unit account details through the portal.
Manage business unit details and change address
Select 'Administrative Services', then 'Manage business unit'.
This shows all the details relating to your business unit.
To change details about the unit, use the links on the right hand side. To change the address details, select 'Change address'.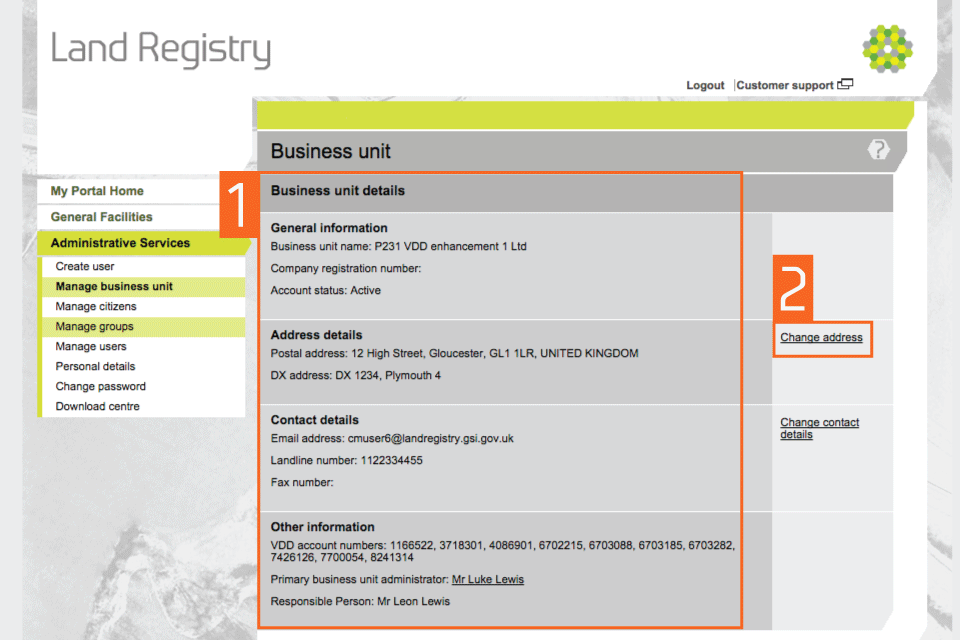 Change address
You can change a part of the address or the whole address by overwriting the details with new information. You must have at least one postal address and (if it's in the UK) include a postcode.
Select 'Next'.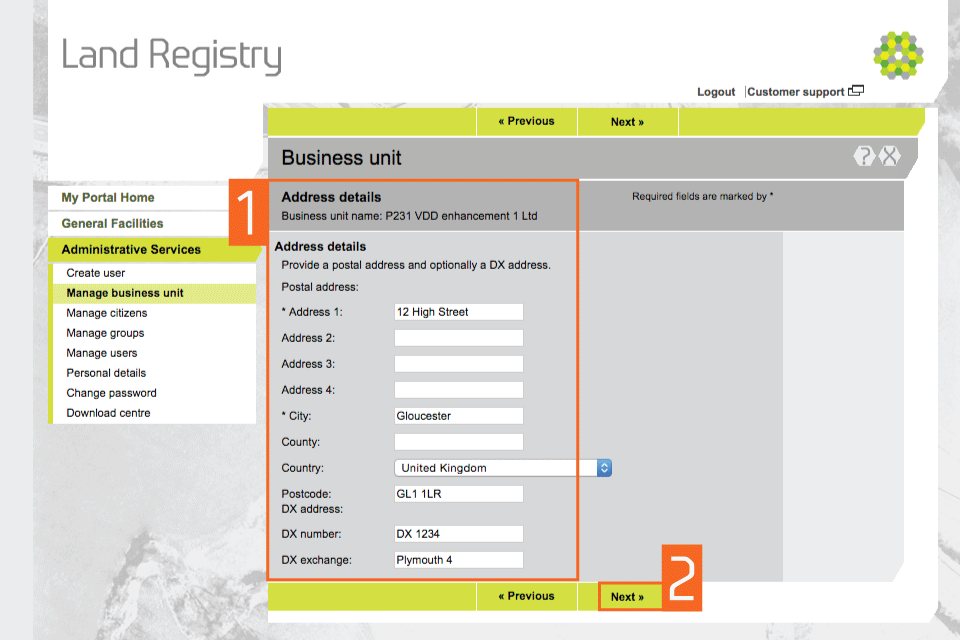 Cascade details
If any user accounts or groups have the old business address, you can update their details.
Select 'Save'.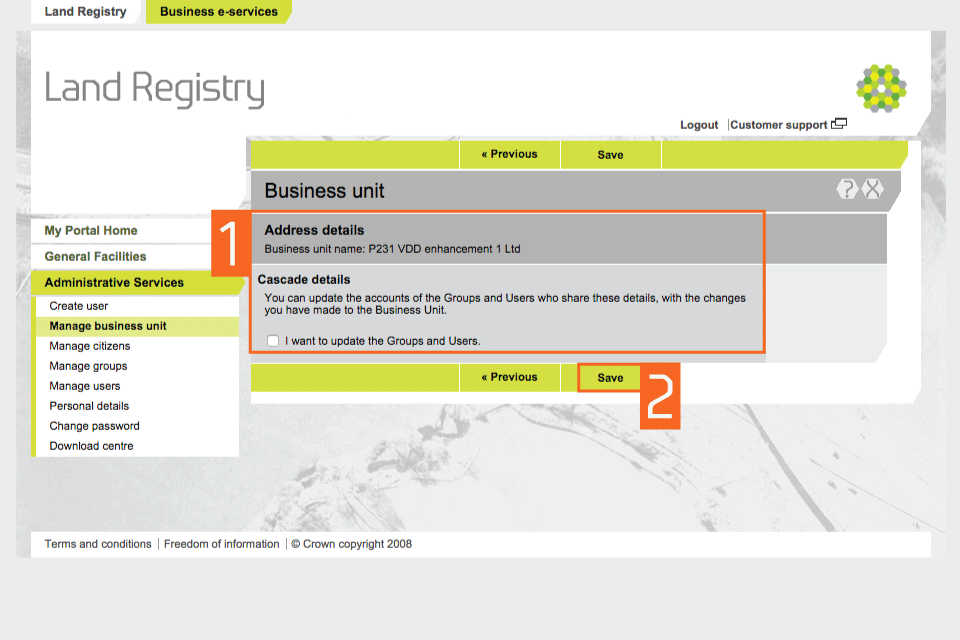 Confirmation
This shows confirmation of the update.
If there are any groups or users who did not share the business unit address, they will appear in the 'Non affected users' section. If these user accounts need to be updated, this can be done individually.
Select 'Return to business unit'.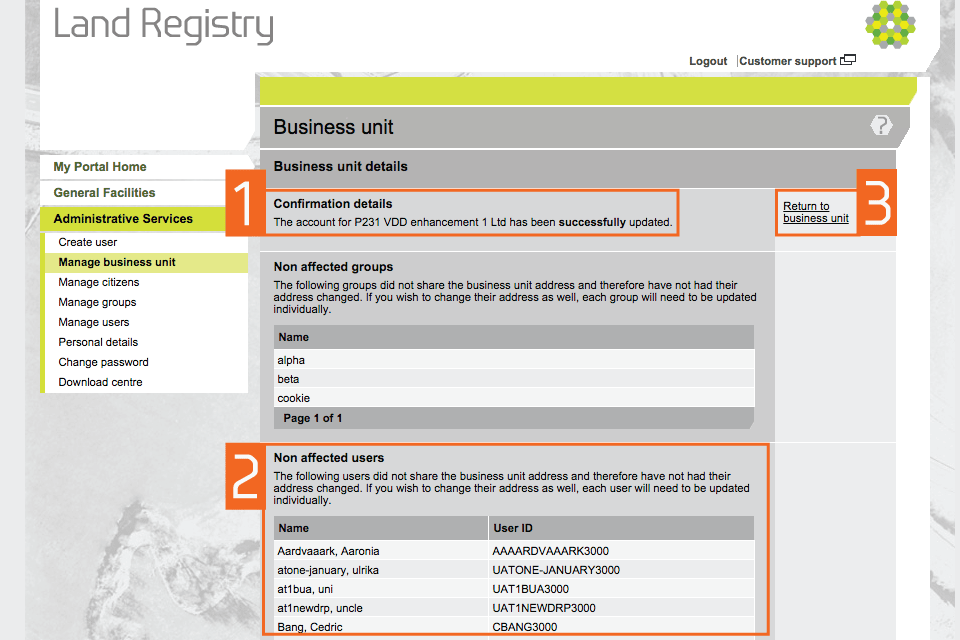 Change contact details and confirmation
Select 'Change contact details' to make amendments. Select 'Save' when all your changes are made.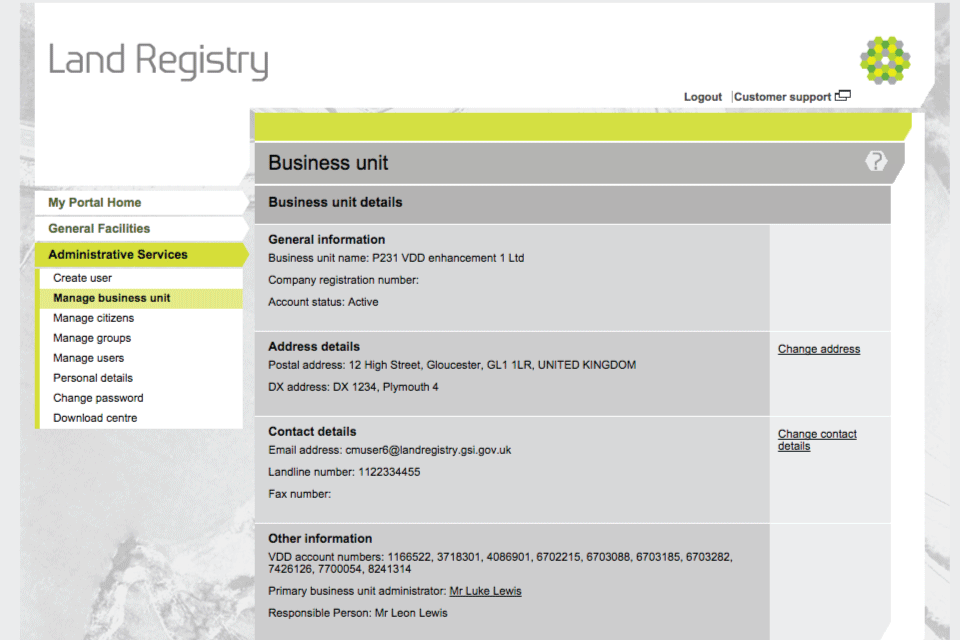 You'll see a confirmation message when the changes have been successfully made.
Logout
When you have completed your tasks, exit the system securely by selecting 'Logout' at the top of the screen.
Document information
Published: 1 November 2010