Guidance
Intellectual property mediation
Mediation is a type of alternative dispute resolution and may help you resolve an intellectual property dispute.
What is Mediation
Mediation is a way of resolving disputes without going to court. It is cheaper and quicker than litigation and the outcome is usually beneficial to all parties.
Mediation allows you and the opposing party to talk about the dispute with the help of a mediator. The mediator's role is not to make a decision on the dispute but to help both parties reach a solution that they are happy with.
A court will expect both parties in a dispute to attempt to resolve matters before starting legal proceedings.
The IPO mediation service
The IPO can mediate face to face and over the telephone. The service can help you resolve:
disputes about infringement of an IP right
disputes about IP licensing
trade mark opposition and invalidation proceedings on relative grounds
disputes over patent entitlement e.g. whether a co-inventor was employee or consultant
copyright licensing disputes between collecting societies and users of copyright material regarding the terms and conditions of licences
Some disputes where mediation may not be an alternative to litigation include:
trade mark disputes concerning the distinctiveness of the mark
trade mark opposition and invalidation proceedings on absolute grounds
disputes involving IPO decisions e.g. refusal of a patent application or request for extension of time
What you need to do
There needs to be agreement from the other party before we can mediate. To get agreement you can either contact the party yourself or through your legal representatives.
We have created some letter templates to help you if you would like to contact the party yourself. The first letter template is to make initial contact (RTF, 33.7KB) with the party and the second letter template is a follow up contact (RTF, 37.9KB) if you didn't receive a reply.
Once there is agreement from the other party(s) we can arrange the mediation for you. Our mediators can travel to any location in the UK or you can use our rooms in Newport South Wales free of charge.
Watch the video below to find out what happens when the mediation takes place.
Mediation costs
There is a fee scale for both face to face and telephone mediations. Typically face to face mediations last for one day (8 hours) and on average costs £555 per party.
The fees are based on the total value of the dispute.
If you would like to mediate in relation to a tribunal opposition case it may not be possible to assess the damages associated with your dispute. In this instance please refer to the lowest value claim costs.
Please see the Mediation fees (PDF, 111KB, 1 page) for a breakdown of costs.
IPO Mediators
The IPO has 5 accredited mediators covering the range of intellectual property.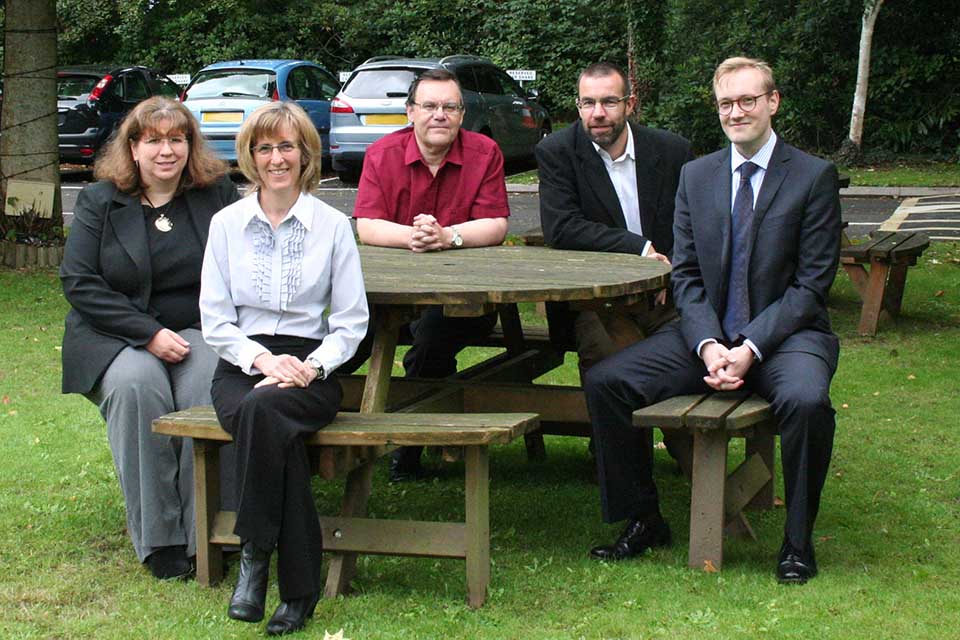 Mediation providers for intellectual property disputes
We encourage parties to consider mediation as an alternative to litigation, but they are not restricted to our mediation service and are free to choose who mediates. Some of the many individuals and organisations available have contacted us to say they can mediate Intellectual Property related disputes. It is not appropriate for us to recommend particular providers; however the Civil Mediation Council (CMC) has introduced an accreditation scheme for mediation providers. A list of both CMC and non-CMC accredited providers is available in our guide on Mediation providers for intellectual property disputes (PDF, 110KB, 9 pages) .
Benefits of mediation
flexible - it is quicker and cheaper than litigation with a flexibility to allow parties to discuss issues outside the legal arguments (this could be particularly useful in cross-broader disputes)

less distraction - as mediation resolves disputes quicker than litigation, businesses will spend less time and energy away from their business activities

broader discussions - unlike a judge, the mediator will allow both parties to have their say in a less confrontational situation to gain a better understanding of each other's positions and their differences and to explore all aspects of the dispute

creative solutions - a mediator does not impose a judgement, but rather will help the parties to reach creative compromises which they may or may not chose to make legally binding

opportunities - mediation offers the opportunity to maintain existing commercial relationships as well as the chance to forge new ones

no additional delays - in helping the parties focus on the real issues, mediation can save time even if the dispute eventually moves into litigation

no additional expense - mediation should not create additional expense as it can resolve the dispute with only a skeleton of the issues and legal representatives do not need to be present

reality check - a mediator can help all parties think through the consequences of not settling the dispute and the risks of litigation

high success rate - mediation has a high success rate. The large majority of mediations reach an agreement on the day and other disputes reach resolution subsequently as a direct result of the mediation process

reputation intact - whatever the outcome is, it will remain private (preserving business reputations) unlike a court judgement which will be published on the internet
The following Mediation vs Litigation (PDF, 6.61MB, 1 page) infograph shows the benefits of mediation in comparison to litigation.
Read about one party's experience using mediation in this case study.
You can find our contact details below if you have any questions about the service. If both parties have agreed to mediate we will need to receive confirmation in writing.
E-mail mediation@ipo.gov.uk
Telephone: 0300 300 2000
or write to:
Mediation Service
Intellectual Property Office
Concept House
Cardiff Road
Newport
South Wales
NP10 8QQ
United Kingdom

Please note that you must accept liability for the transmission of any information you send us or ask to receive from us via e-mail.
Published 3 May 2014
Last updated 2 July 2015
+ show all updates
Revised content.
Updated mediation providers list added.
Mediator Philip A. Hannay details added to the Mediation Providers list.
Updated details within mediation providers for, WIPO Arbitration and Mediation Center (Geneva).
First published.