How we are promoting and regulating spaceflight from the UK
Information, documents and announcements related to LaunchUK, the UK's commercial spaceflight programme.
What is LaunchUK?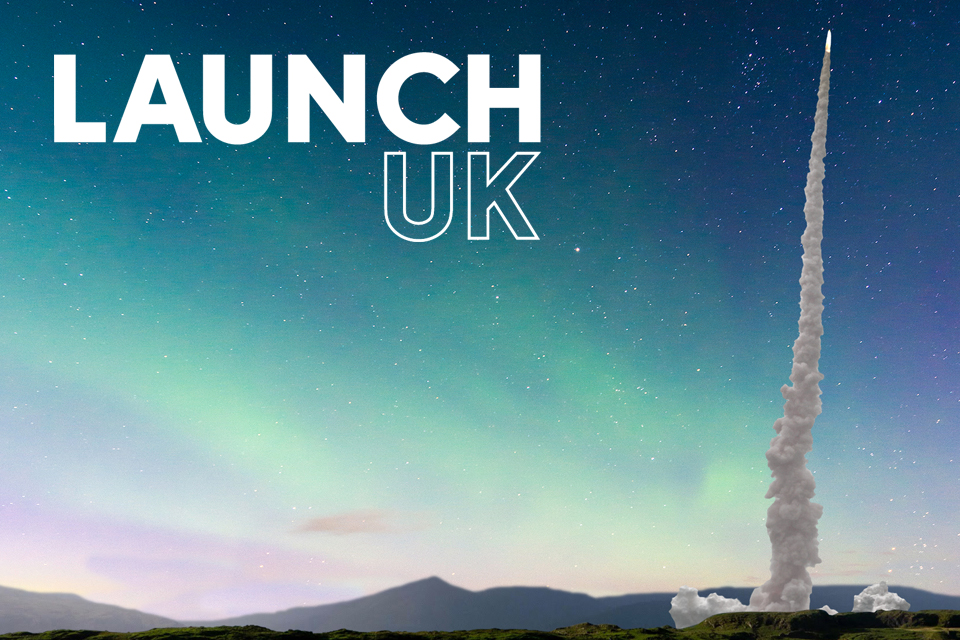 The Government's Industrial Strategy includes support for a £50 million programme to kick-start small satellite launch and sub-orbital flight from UK spaceports.
New technology is reducing the cost of access to space and there is an exciting opportunity for the UK to thrive in the new space age.
Commercial small-satellite launch is worth a potential £4bn to the UK economy over the next decade and will help contribute to the Government's aim of growing the UK's global market share of the space sector to 10% by 2030.
Market research reveals that the UK could compete in a high value market to launch an estimated 2,000 satellites by 2030.
The UK is well placed to host commercial launch and sub-orbital flight for science and tourism. We have the right geography, the business environment and industrial capability to succeed in this new market.
How are we doing this?
The government's Spaceflight Programme brings together the UK Space Agency, Department for Transport and Civil Aviation Authority. We are putting in place a new regulatory framework, stimulating growth in the market and working with our international partners to ensure commercial spaceflight will thrive in the UK.
Growing the market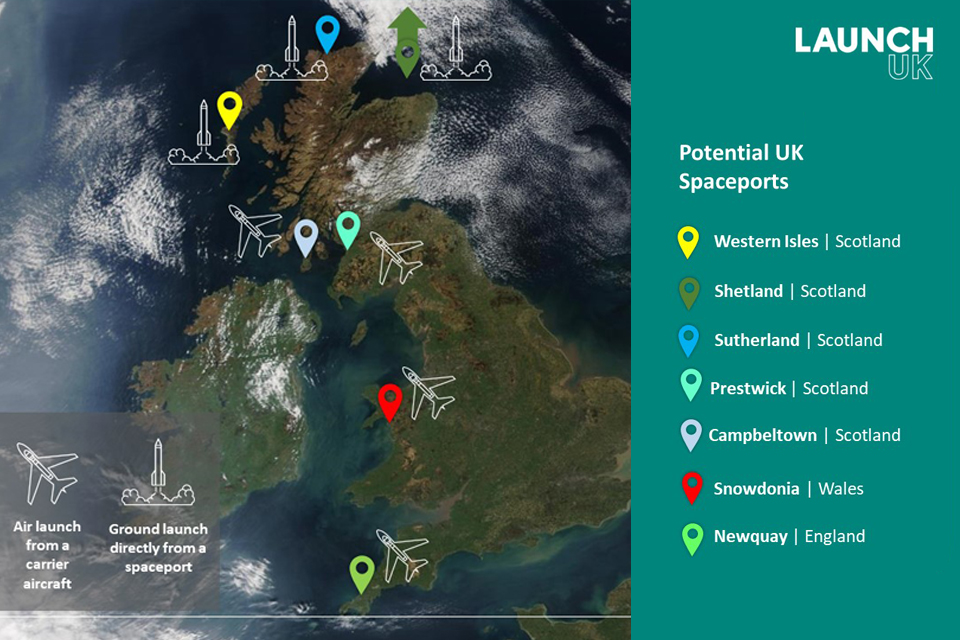 Our £50 million programme will support the first launches from the UK and deliver a programme of work that will realise the benefits of spaceflight across the country.  It will help develop the skills, capabilities and supply chains the UK needs to grow its share of the global commercial launch market.
In July 2018 Secretary of State Greg Clark announced £31.5 million in grant funding to help establish launch services from Sutherland in Scotland. He also announced a £2 million fund, subject to business case, to help horizontal spaceports build the market for small satellite launch and sub-orbital flight. 
We have made further announcements about our support for range control and tracking services and skills growth, including internships and outreach to children and young people.
For any spaceflight related queries, contact us at spaceflight@ukspaceagency.gov.uk
Regulating spaceflight
The Government is committed to enabling safe and sustainable commercial growth in the spaceflight sector through efficient and effective regulation. This means that if you wish to carry out spaceflight activities, you will need to apply for a licence from either the UK Space Agency or the Civil Aviation Authority. These licences are:
satellite operator licence
launch vehicle operator licence
spaceport licence
range control licence
Currently it is only possible to apply for a satellite operator licence under the Outer Space Act 1986. However, once the Space Industry Act 2018 and the associated secondary legislation are in force, it will also be possible to apply for licences relating to launch from the UK.
Find out more information on applying for a satellite operator licence, including what to expect from the licensing process and the obligations of licensees.
Find out more information about applying for a launch vehicle operator, spaceport or range control licence in the future.
For any spaceflight related queries, contact us at spaceflight@ukspaceagency.gov.uk
For a collection of further information, documents and past announcements, visit the commercial spaceflight programme information page.
Published 8 February 2019