Guidance
Girls' Education Challenge
From:

First published:

26 March 2013

Last updated:

19 December 2016, see all updates
The Girls' Education Challenge (GEC) will help up to a million of the world's poorest girls improve their lives through education and find better ways of getting girls in school and ensuring they receive a quality of education to transform their future.
Overview
The GEC was launched in 2012 and will disburse £300 million to 37 individual projects across 18 countries. For detailed information on the GEC programme, see our development tracker.
These projects were selected through an open and transparent process and assessed for their ability to implement new and effective ways to get girls into school, keep them there and make sure they receive a good quality education in ways which are sustainable beyond the GEC funding.
Leave no girl behind
So far, the Girls' Education Challenge has reached over one million marginalised girls. We want to reach more. On 7 July, the Secretary of State for International Development announced £100 million of further funding for the Girls' Education Challenge.
This provides an exciting opportunity to continue our work to support some of the world's most marginalised girls and to stretch our ambition to 'leave no one behind'.
For more information, please refer to the following:
We are looking for organisations who can develop new and innovative solutions, or scale up successful existing interventions, to deliver quality education and skills to the hardest to reach girls in order to improve their overall life chances. We welcome applications from individual organisations, or consortia, representing the non-profit and private sectors.
In November and December we hosted a number of market engagement workshops with bidders in different locations around the world.
If you were unable to attend, please e-mail girlseducationchallenge@uk.pwc.com and we can provide you with a link to a recording of the London workshop on the 5 December.
Slides from the market engagement workshops (PDF, 1.95MB, 42 pages)
Thank you for your interest in the GEC, the LNGB Concept Note application stage is now closed.
The Fund Manager will not be accepting any more Concept Notes at this time. If you have submitted a Concept Note you will be notified of the outcome by the Fund Manager, once the LNGB Concept Note review process is complete. It is expected that this process will be completed in early March.
Procurement rules prohibit us from providing feedback or engaging in one-to-one conversations regarding applications whilst the review process is on-going.
To ensure the transparency of this process all communications should be directed to the Fund Manager at girlseducationchallenge@uk.pwc.com. If you have any queries please get in contact with the Fund Manager directly.
The Leave No Girl Behind (LNGB) window is a new funding window announced in July 2016 under DFID's Girls' Education Challenge (GEC). The LNGB window aims to support interventions for highly marginalised, adolescent girls who are out of school (either because they have never attended school or have dropped out without gaining a basic education).
In applying for funding from the LNGB window, projects must clearly demonstrate the impact their projects are able to have on supporting girls to transition to education, employment, training and/or improve the quality of their family lives.
Additional documentation that could be useful for applicants are listed below:
Countries in which the GEC is being implemented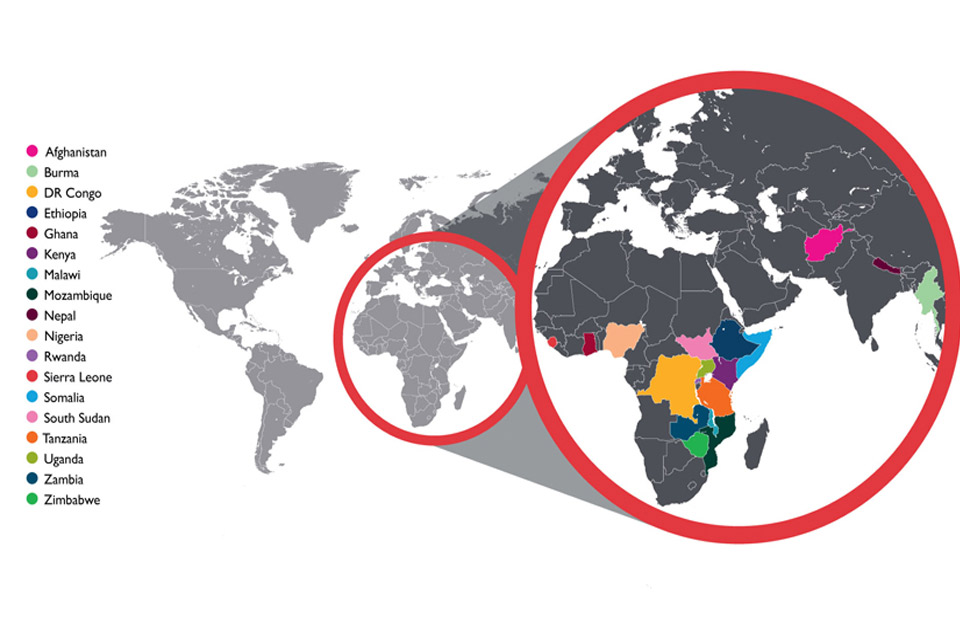 Progress to date - June 2016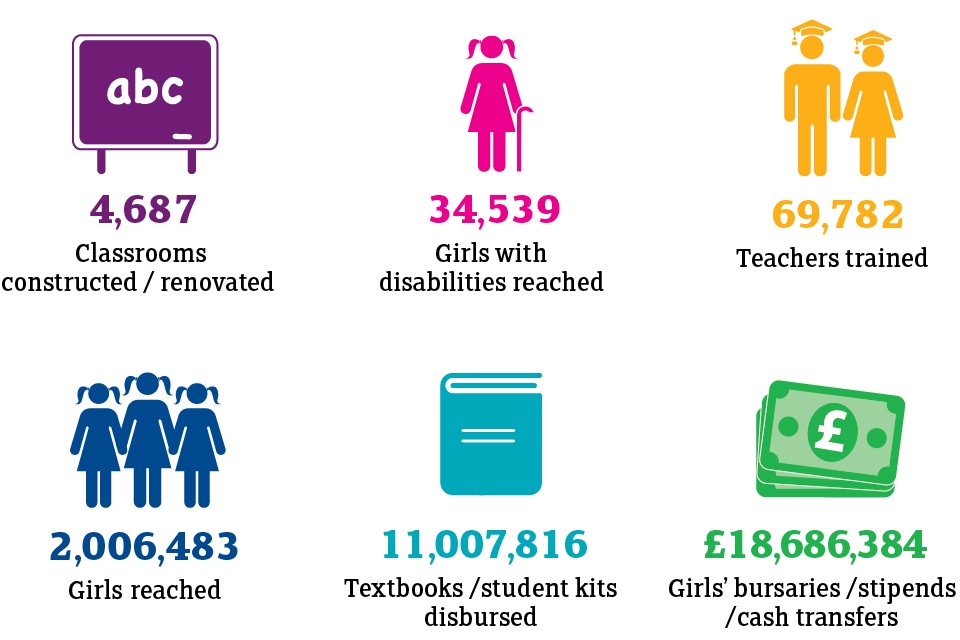 The GEC portfolio of projects
The projects were selected under 3 funding windows: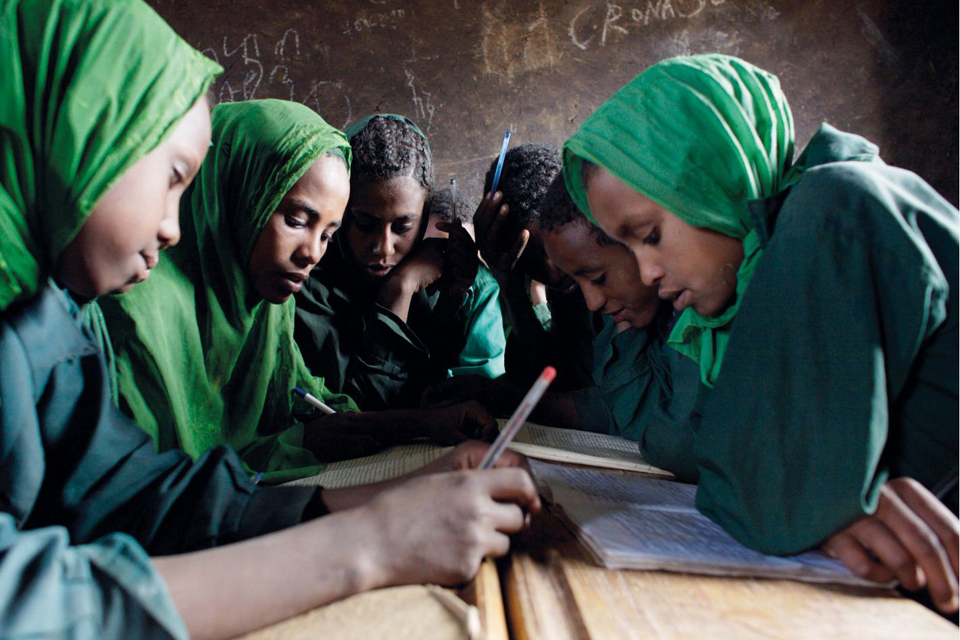 The GEC projects and partnerships are implementing a diverse range of interventions to provide girls with access to education, materials, safe spaces to learn and a 'voice'. They are helping to mobilise and build capacity within governments, communities and schools, training and mentoring teachers, governers and community leaders. Projects are targeting marginalised girls, disabled girls and migrant communities, with more than half of the target group living in high-risk and conflict-affected environments such as Afghanistan, Somalia and South Sudan.
Project Profile booklet
Information on the 37 projects funded by the GEC can be found in this Project Profile booklet
Case Studies
Stories from some of the projects can be found in this Case Study document
Video: The Girls' Education Challenge in Uganda
The Girls' Education Challenge
Baseline survey report on marginalised girls and their communities
​A new report (Knowledge of learning levels, including in conflict affected countries) is available outlining the findings of the GEC baseline surveys, which surveyed over 70,000 girls across 18 countries.
The full report outlines separately the baselines surveys for the:
Related information
Related blogs
Related videos
iMlango
The Girls' Education Challenge has a zero tolerance policy on misconduct, including mistreatment of individuals and misappropriation of funds. If you would like more information on the whistle-blowing mechanism, or to report misconduct please email gecpmo@uk.pwc.com. The e-mail account is accessible only by a small number of individuals who have been trained on the requirement to keep the information confidential. We will follow up matters on an anonymous basis and are committed to investigate claims thoroughly and fairly.
Management
The GEC is managed by PricewaterhouseCoopers LLP in alliance with FHI 360, Nathan Associates Ltd. and Social Development Direct Ltd.
Girls' Education
PricewaterhouseCoopers LLP
7 More London Riverside
London
SE1 2RT
UK

Tel: +44 (0)20 7213 5969 Email: girlseducationchallenge@uk.pwc.com
Document information
Published: 26 March 2013
Updated: 19 December 2016
updated Leave No Girls Behind: Frequently Asked Questions 16 December 2016
Deadline for concept notes extended.
Revised version of FAQ's for Leave No Girls Behind window added, 12 December 2016
Leave no girl behind document published.
Process Review brief: February 2016 and Process Review Report: February 2016 added
Strategic Partnerships Window : Baseline Report added
Profiles booklet updated (March 2015) and Case Studies booklet added
updated version of Girls' Education Challenge – project portfolio booklet added
Minor change made to Project Profiles document - 6 May 2014
Attachment added: Girls' Education Challenge – project portfolio booklet
Small changes to text, revised version of GEC - Innovation projects document, slightly revised map
Images and links added to the page
Strategic partnership and Innovation window text updated. List of Innovation Window projects added
First published.