News article
Supporting projects in Vietnam
From:

Part of:

First published:

16 August 2013

Last updated:

18 March 2015, see all updates
This was published under the 2010 to 2015 Conservative and Liberal Democrat coalition government
Strategic programme funds help the Foreign and Commonwealth Office deliver its Foreign Policy Priorities and the UK government's priorities in Vietnam for the period 2014-2018.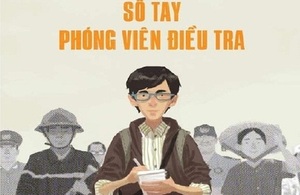 The British Embassy Hanoi is keen to work with local partners on projects that benefit Vietnam and support the British government's priorities.
Funding is provided by the Foreign & Commonwealth Office and managed by the British Embassy Hanoi to provide strategic support to Vietnam in priority areas and improve bilateral links between Vietnam and the UK.
The Returns and Reintegration Fund
The Returns and Reintegration Fund supports activities that achieve high-volume returns of failed asylum seekers and foreign national offenders to priority countries and to make those returns sustainable through benefits to the host countries, communities and individuals.
UK Vietnam Fund (Bilateral Fund)
The Bilateral Fund is a flexible and effective tool enabling the embassy to support projects linked to the UK government's priorities in Vietnam (Four-Year (Strategic) Goals for 2014/15 - 2017/18 below).
Interested parties are invited to fill in the concept form (MS Word Document, 93.5KB) , to send us background information on their organisation and a list of completed projects. We will the select the suitable partners to tender for projects.
Bilateral Fund projects in FY 2015-2016 must:
Be ODA -eligible.

Be linked to Four-Year (Strategic) Goals for 2014/15 - 2017/18.

Concentrate on areas where the Embassy can add value and have the biggest impact against our objectives, for example through influencing a particular debate or providing a practical demonstration that reinforces our other policy activities.

Clearly highlight the benefit to the UK.

Complete no later than the end of January 2016
The deadline for concept to be submitted to email: hoang.hanh@fco.gov.uk is 13 April 2015.
Read our case study to see examples of recent successful projects we have run with local partners.
Other funds sponsored by the FCO in Vietnam include:
Prosperity Fund
The South East Asia Prosperity Fund is the UK Foreign & Commonwealth Office's (FCO) technical cooperation programme that aims to create the conditions for global growth. Working closely with project implementers and FCO's network of overseas missions, the Prosperity Fund has supported projects in its main markets of Indonesia, Malaysia, Burma, Thailand, Vietnam & the Philippines - providing technical assistance, building capacity, encouraging stakeholder discussions and sharing the UK experience.
Bidding to the South East Asia Prosperity Fund is now opens for projects running in financial year 2015/2016. The deadline of proposal submission is COP 9 January 2015. Please go to here for further bidding information.
Please contact us at prosperity.fund@fco.gov.uk for any queries.
Read about our work: South East Asia Prosperity Fund blog
Commercial Diplomacy Fund
The Commercial Diplomacy Fund aims to create opportunities for UK businesses overseas, inward investment, or the promotion of the UK's economic and commercial reputation overseas.
Human Rights and Democracy Fund
The Human Rights and Democracy Programme Fund is one of the FCO's dedicated annual fund supporting human rights and democracy work overseas. Through targeted projects, it aims to lift the capacity of governments and civil society to promote and protect human rights.
We are pleased to announce that the call for Human Rights and Democracy Fund project concepts is now open for 2015-2016.
The closing date for concept forms to be submitted is cop 2 December 2014.
For more details on how to apply to the FCO Human Rights and Democracy Fund please visit this link.
Emerging Powers (EP) Fund
The Emerging Powers Fund helps the EP network strengthen our overall relationship with the 29 Emerging Powers nations by building closer links between them and the UK.
Funds call for bids every February. For the 2015/2016 financial year, the bidding process has now finished, with the exception of the Bilateral Fund and the Returns and Reintegration Fund).
Four-Year (Strategic) Goals for 2014/15 - 2017/18
Increase our trade with Vietnam in line with UKTI targets by helping UK companies to identify, explore and win new business through a targeted campaign-driven approach, focusing on high-value opportunities and priority sectors, while enabling British Business Group support for SMEs. To encourage Vietnamese companies and high-net worth individuals to start investing the UK. Support this work by promoting RuBIES and by providing a high quality visa service.

UK becomes and remains Vietnam's partner of choice for education, science and innovation through the successful completion of long-term projects. Vietnam a more active and constructive partner on climate change and energy security.

Vietnam plays a constructive role, including within ASEAN, to address regional tensions; and becomes a more active and likeminded partner for the UK in international organisations.

Promote sustainable economic development in Vietnam, to and beyond the end of the bilateral DFID programme, including improvements in the business environment. Vietnam makes progress on improving human rights, accountability and governance with UK help and advice.

Reduce the impact to the UK of organised crime and illegal immigration from and through Vietnam.

UK nationals provided with appropriate support, including in crises. Consular services are of a consistently high quality, focussed on helping the most vulnerable, and responsive to customer feedback. Crisis preparedness fully embedded in the Embassy culture.
For more information on programme and project, please contact: Ms. Hoang Hong Hanh – Programme and Project Coordinator, email: hoang.hanh@fco.gov.uk
Document information
Published: 16 August 2013
Updated: 18 March 2015
We have announced a new call for bids to UK Vietnam Fund.
Update content of Prosperity Fund
update some new content
First published.