News article
Russian schools remember our shared history during World War II
This world location news article was published under the
2010 to 2015 Conservative and Liberal Democrat coalition government
British Consul General in St Petersburg Keith Allan recently visited Russian schools in Pushkin and Murmansk. In this blog, Keith shares his experience of meeting the teachers and students, and how both schools are doing a great deal to remember and honour shared UK and Russian history during World War II.
In the past few weeks I've had the privilege of visiting Russian schools in Murmansk and Pushkin. In Murmansk, an important port city in the north west of Russia within the Arctic circle, I visited school number nine which has its own museum recording the history of the Arctic Convoys. For more on the Arctic Convoys, please see my blog on the opening of the Arctic Convoys exhibition in St Petersburg on 28 April.
The museum at school number nine was established following a visit to Murmansk by British veterans of the convoys. The school has developed close links with the veterans, and teachers and children from the school in Murmansk have visited the UK to take part in commemorative events. During my visit, students from grades five to eight read poems and sang songs in English about the Second World War and the Convoys. I was given a tour of the museum, which has many fascinating items on display, including letters from British veterans. Students and teachers shared stories of visits by British veterans.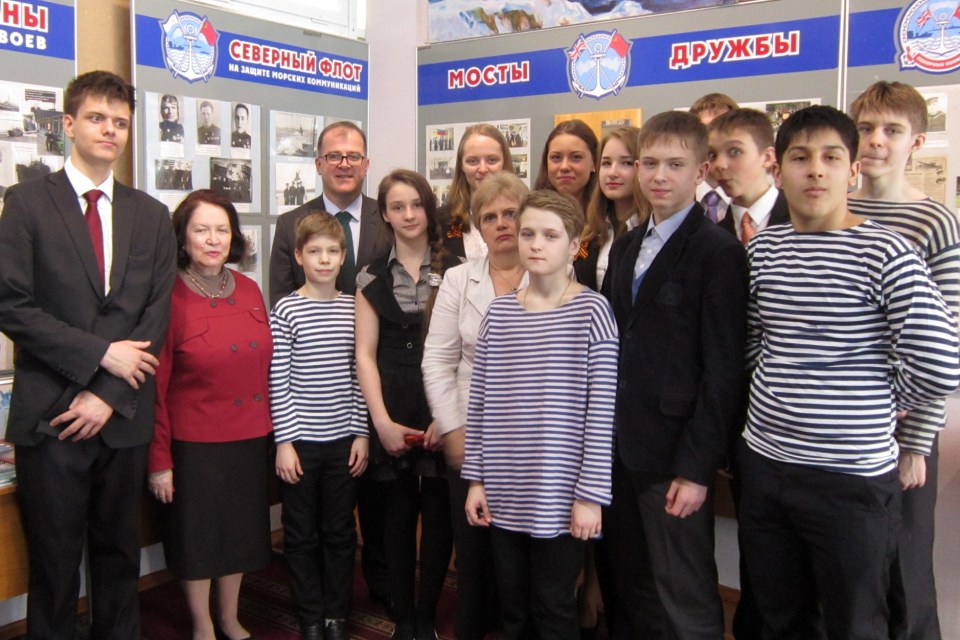 In Pushkin, the historical town and home to Catherine Palace and other great estates, I visited school number 606. The school has two museums, one dedicated to the famous Russian author and poet, Alexander Pushkin, and the other to World War II. Both museums feature many interesting items which are beautifully displayed. Students were aware of the inspiring story of the exchange of albums between Scotland and Leningrad during the Leningrad siege of World War II. I enjoyed a group discussion with students and was delighted to answer many questions on the UK. I was also entertained with students singing songs by the Beatles and Oasis, and reading poems by Pushkin.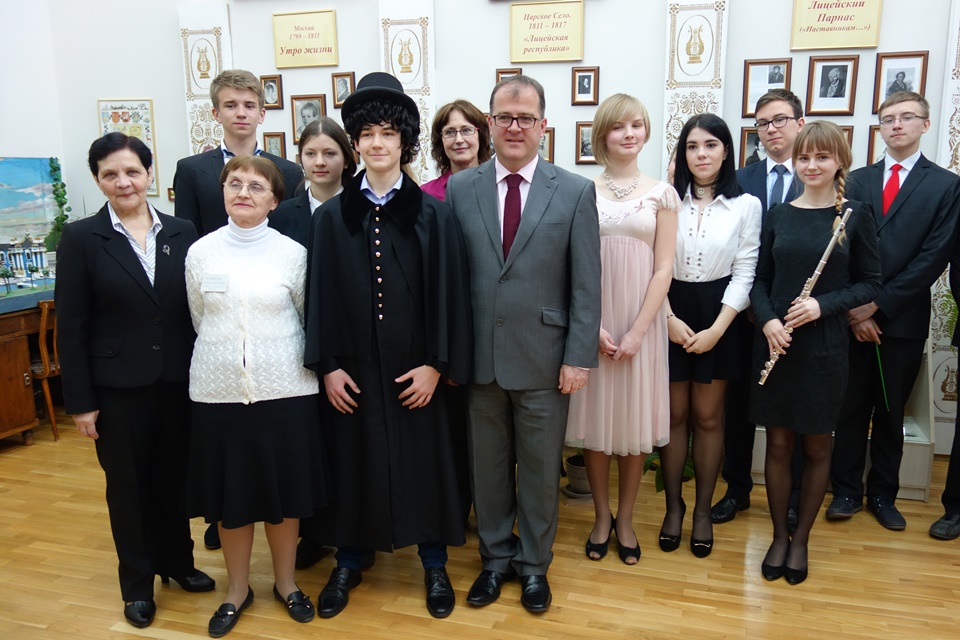 I would like to thank the directors, teachers and most of all the students of both schools for giving me such a warm welcome. I was extremely impressed by their knowledge of English and what they are all doing to ensure that we remember our shared history and those who gave so much during World War II. The students are a real credit to their schools and to their families.