Zero carbon hub annual conference 2011: tomorrow's new homes
Transcript of the speech as delivered. I'd just like to start by saying thank you very much to Paul for that introduction, and to you all…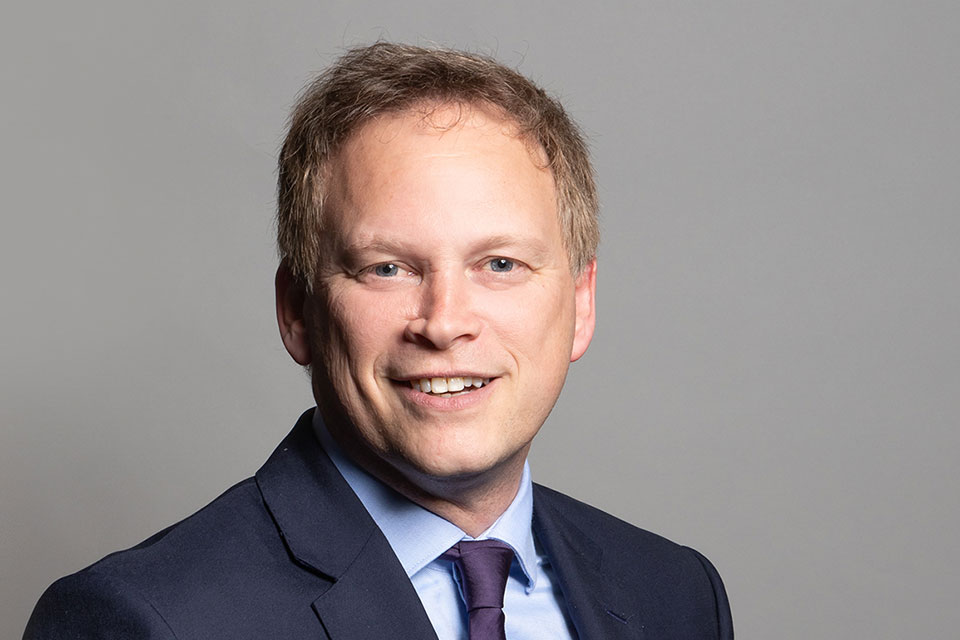 ---
Transcript of the speech as delivered.
I'd just like to start by saying thank you very much to Paul for that introduction, and to you all for being here today.
It hardly seems possible that it's over a year since I was last standing on this stage, on that occasion at a UK Green Building Council conference.
But a lot has changed since then.
I shadowed all four of those housing ministers back when I was in opposition. And today I am the Minister for Housing.
Back then we could only guess at the true size of the deficit. Now we face the reality of implementing the hard decisions needed to avert a Sovereign debt crisis that could have made what happened in Greece and Ireland look like a tea party.
But some things haven't changed at all.
The urgent need to slash Co2 emissions remains as pressing today as it did then. So our determination to act is unwavering.
I can recall standing here and saying that we'd like to nail the definition of a Zero Carbon home quickly if we won the election.
However in the event it's been industry who have asked for a little more time and for more research to be done to get a workable definition in place.
The commitment to Zero Carbon remains in place - there's no ambiguity about that. But I understand the need to make sure that this is an approach which we can all sign up to and one that works in the real world.
We've already cracked energy efficiency - and that's a big piece of the jigsaw completed.
And the Zero Carbon Hub has been working tirelessly in recent months to look again at what can be done on-site, thereby putting that second big bit of the jigsaw in place.
This is work for which many organisations here today should be thanked for all their time, effort and energy. And I'd like to say a big thank you from Government for that today.
I've seen the initial findings. Actually it seems that Building Magazine thought them exciting enough to share with everybody!
I must admit I've been surprised about some of what has been said, especially about the potential shortfall between design and performance. But I strongly welcome the willingness of industry to address this and move towards delivering performance as built, not just as designed.
But there is still another big piece of the jigsaw for us to put in place - the so called Allowable Solutions that we were just talking about.
The challenge remains - how to deliver an approach that works for everyone.
But I am not going to provide a blueprint to you to make that a done deal. This is not a case of Government delivering the solution.
Industry are the ones who know what works. My challenge to you is to come up with an approach to "Allowable Solutions" which delivers real, additional carbon savings in a cost-effective manner. A workable allowable solution.
For my part, I want to be putting the framework in place to make Allowable Solutions work.
I have heard and responded to the interest in Community Energy Funds, and I have previously said I would be looking closely at how these could work for everyone - for the environment, for Local Authorities, for industry, for the residents who will be living in these new homes.
The recent introduction of the Community Infrastructure Levy (or CIL), means we now have a vehicle which local authorities can use to raise funds for local renewable energy projects. And we're looking through legislation at how we can make CIL work even better, which strikes me as a positive step.
But it's about more than funding. It's about putting the tools to fight climate change in the hands of local people.
But building new green homes isn't enough.
We need to deal with all the existing houses too.
When it comes to slashing the 27 per cent of Co2 that comes from existing homes the Energy Bill currently going through Parliament will be a big help.
That bill proposes the 'Green Deal'. It provides proper incentives for people to insulate their homes, secure in the knowledge that it will lead to lower fuel bills.
The idea is that a Green Deal Provider will pay for the energy efficiency measures up front and the home owner or occupier repays those costs through their energy bills over time.
Whilst overall the person paying the bills will save money and CO2 will be reduced.
Whilst the Green Deal is currently only a retrofit scheme for existing homes, today I want to let you know that I am interested in whether we should look at new build homes too.
It was the UK Green Building Council who first raised this idea in their report on Pay as You Save back in 2009. They saw how you could take the principles we have built the Green Deal on - and apply these for new homes.
I reckon such a scheme could allow developers to recover some of the cost of building better homes to meet modern energy efficiency standards.
At the same time we could protect the home buyer by ensuring that their repayment was no more than the savings made on their energy bills. It seems to me that this could be a win win.
But I want to know what you think as an industry.
I'm keen to work with you to look at how we can make a reality of this idea.
This is my next big challenge to you.
I'd like to invite you to come up with a system which is fair and works both for developers and home buyers.
I've been very impressed by the work of the Zero Carbon Hub; I was a big supporter while I was in opposition and even more so in Government. So I'm delighted that industry will continue to support your important work.
I wanted to say a heartfelt thank you to the NHBC, and to others for their support. That's one of the reasons I came here today.
You're leading from the front together.
So that we can now say that zero carbon homes by 2016 is not just an abstract theoretical goal, but that new homes really will be zero net contributors to Co2 in reality too.
Thank you.
Published 1 February 2011