Written statement to Parliament
Written statement to the House of Commons on Pakistan floods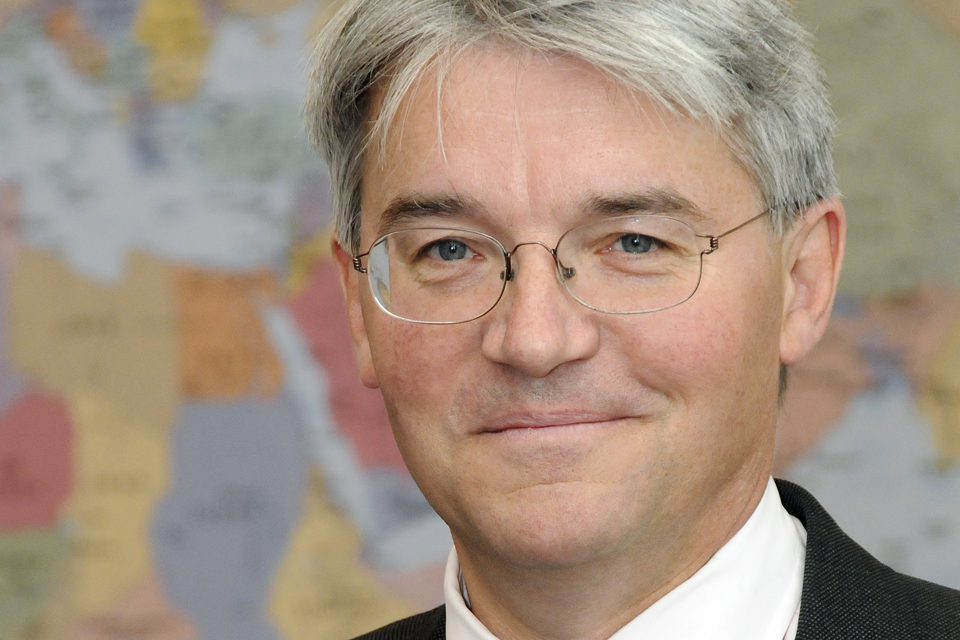 The Secretary of State for International Development (Mr. Andrew Mitchell):
I would like to update the House on the humanitarian situation in Pakistan following the floods and on the UK Government's response.
It is now nearly two months since the floods hit. The situation, particularly in Southern Sindh province, continues to be extremely difficult.  7.3 million people there have been affected. Of this total, 2.3 million people are in need of immediate assistance. Significant shortfalls continue in the distribution of relief across all sectors and capacity to respond is stretched. The World Food Programme continues to drop food rations by air and public buildings such as schools still house tens of thousands of people. The full extent of loss and damage may not be known for several weeks as many areas remain under water.
In other areas of Pakistan, the situation is mixed. In Punjab, the majority of the 5.3 million people affected have now returned to their home areas and the focus is beginning to shift from emergency relief to early recovery. In Khyber Paktunkwha most of the 3.8 million people affected have returned home and are beginning to rebuild their lives. Approximately 1 million internally displaced persons are gradually returning to Sindh from Balochistan.  The monsoon season is now drawing to a close and snow has already been reported in the northern mountainous regions reflecting the seasonal change to winter.
The scale and shifting patterns of both displacement and return means it remains a challenge to achieve the necessary pace and scale of response. The UN continues to build up its surge capacity and improve coordination. NGOs are beginning to improve their reach in Sindh province. The Government of Pakistan is responding through the relevant Provincial Disaster Management Authorities and is still delivering relief through the Pakistan military in Sindh province.
Meeting the remaining emergency relief and early recovery needs of the critically affected population remains our immediate priority.  To date UKAid has helped approximately:
900,000 people receive health care services;
620,000 people receive clean drinking water;
425,000 people benefit from the distribution of over 60,000 hygiene kits;
one million people receive hygiene awareness sessions;
420,000 people benefit from shelter kits; and
36,000 and 48,000 pregnant and lactating women receive nutritional supplements.
Given the changing nature of the situation support is now needed to help Pakistan recover from the floods. On 17 September, the United Nations launched a revised Plan to provide a framework for remaining emergency relief needs, but also to help up to 14 million people get back on their feet and recover from the floods. The total funding requirement stands at just over US$2 billion (£1.3 billion) over the next twelve months.
The revised UN Plan was discussed at a High Level UN meeting on 19 September in New York. At that meeting I announced an additional £70 million of funding to help meet remaining emergency relief needs and in particular to support the people of Pakistan to rebuild their lives.  UK funding will help revive agriculture, provide temporary education facilities to get children back into school and help people rebuild their communities and provide short-term employment opportunities. This brings the UK's total contribution to £134 million, in addition to the £60m raised through the generosity of the UK public through the Disasters Emergency Committee (DEC) appeal.
I would like to emphasis to the House the Government's commitment to ensuring transparency and value for money.  Funding allocations will continue to be made on the basis of rigorous assessments of needs on the ground, and will be subject to thorough monitoring and evaluation.  None of the resources pledged for relief will be channelled through the Government of Pakistan in line with standard humanitarian practice.
My department has already begun to allocate the additional funding. In recognition of the ongoing emergency needs of flood-affected people in Southern Sindh, we are aiming to address the emergency health and water and sanitation needs of approximately 500,000 people through international and local NGOs at a cost of up to £8m. I am also pleased to announce that we plan to help meet the immediate agriculture needs of approximately 850,000 vulnerable people in Punjab, Sindh and Balochistan and the critical winter rabi cropping window in late October/November, at a cost of some £7 million.
Our commitment to the people of Pakistan remains a long-term one. The UK will continue to play a leading role in encouraging others in the international community to step up to the mark. The UK was instrumental in securing a commitment at the European Council on 16 September to develop ambitious trade measures for Pakistan, including the immediate reduction of import duties and improved longer term access to EU markets through Generalised System of Preferences (GSP+). 
The floods require an exceptional response from the Government of Pakistan as well as from the international community.  At the forthcoming Pakistan Development Forum the Government of Pakistan should set out plans for growth and economic reform as well as reconstruction. The credibility of these plans will determine how donors respond to future reconstruction and development needs.
Published 12 October 2010