Written statement to Parliament
Written Ministerial Statement: tackling violence against women and girls overseas
This written ministerial statement was laid in the House of Commons on 6 March 2014 by Lynne Featherstone MP.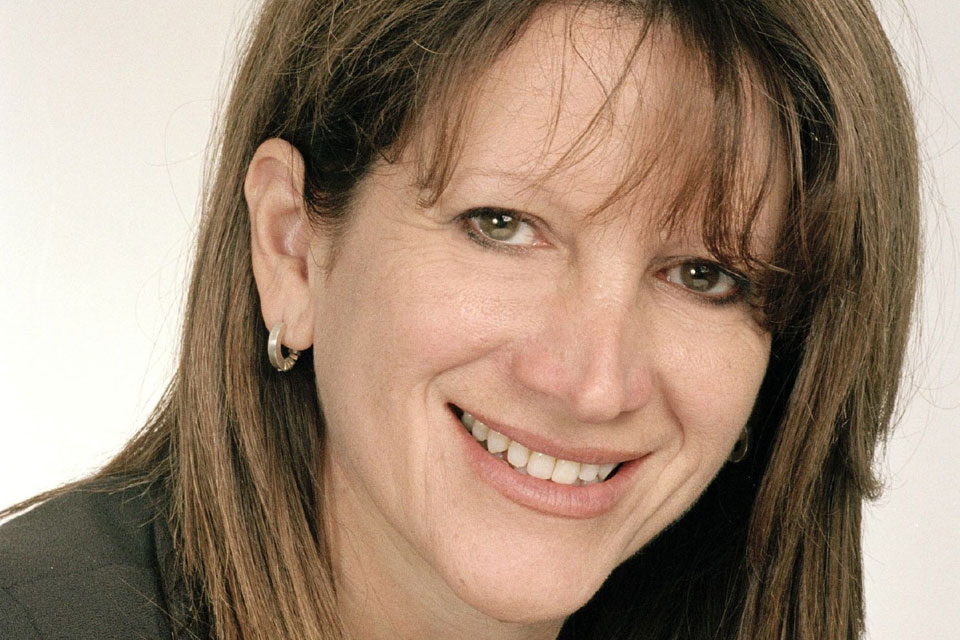 I am pleased to take this opportunity to update the House for a second time on my role as Ministerial Champion for Tackling Violence against Women and Girls Overseas. Since my previous Written Ministerial Statement, I have continued to lead the UK's work on ending the global pandemic of violence against women and girls.
I am proud to say that the UK government continues to show considerable leadership on this important issue. On 13th November, the UK co-hosted, with Sweden, the Call to Action on Protecting Girls and Women in Emergencies. This brought together governments, UN heads, international NGOs and civil society organisations to agree a new approach to protecting girls and women in emergency situations. The US has now taken on leadership of this initiative and we are working with them to ensure commitments translate to better support on the ground for girls and women.
In December, I hosted a learning event on preventing violence against women and girls for DFID staff and external partners. The seminar brought together members from the Gender and Development Network, DFID staff and cross-government colleagues to mark International Human Rights Day, which concluded the 16 Days of Activism against Gender Violence. The overall objective for the event was to inform and inspire attendees to take action to prevent violence against women and girls.
At the event, I announced that the South African Medical Research Council will lead the main component of our flagship Violence against Women and Girls Research and Innovation Fund. This £25 million fund will pilot new approaches and strengthen the evidence base on what works, with a particular focus on prevention.
I have continued to champion the UK's efforts to end Female Genital Mutilation/Cutting (FGM/C). On International Day of Zero Tolerance to FGM on 6th February, I joined with ministers from across government to sign up to a declaration to end FGM/C in the UK and around the world. On 14th January I met with the Department of Education, the Home Office and representatives from national teachers' associations and unions to discuss raising awareness of FGM/C.
I have also taken the opportunity to support DFID's work in developing countries. I recently visited Burkina Faso to see work being funded through DFID's flagship £35 million FGM/C programme. During my visit I met communities who have abandoned the practice to learn how this change came about and visited a school to hear students' views about the practice and how young people can help with its eradication. I also met the First Lady, Chantal Compaoré, to find out how the UK can support African leadership on this issue.
Looking forward, 2014 is a critical year for pushing the elimination of violence against women and girls up the international development agenda. My priorities for 2014, which I circulated in my recent Valentine's Day letter to Members of Parliament, build on those I previously highlighted to the House. They are:
Securing and defending the rights of girls and women to live free from violence, through international negotiations such as the Commission on the Status of Women in March and the ongoing negotiations on the framework which will take us beyond the Millennium Development Goals
Eliminating FGM/C within a generation. The UK government is working to end this harmful practice in 17 countries through our flagship programme. This programme works at community level to support changes in social norms, and supports enabling policies and legislation. It also includes a campaign to galvanise a movement to end the practice at local, national and international level. This will complement work already going on in the UK to eliminate the practice here.
Sharing knowledge of what works to prevent violence against girls and women, by investing in research and working with others to ensure that what we do is based on strong evidence.
Forging strategic partnerships in the international system to 'lock in' prevention of violence against girls and women, making sure we get the best outcomes for girls and women by working closely with others over the long term.
Linking our international work with the domestic, particularly our work on FGM/C and Early and Forced Marriage and through the UK's National Action Plan on violence against women and girls.
In March 2014 I will be representing the UK, alongside the Secretary of State for International Development and the Secretary of State for Culture, Media and Sport & Minister for Women and Equalities, at the 58th Commission on the Status of Women in New York. I will attend both the event itself and a number of side-events focused on violence against women and girls. This global gathering will serve as an important step in our efforts to secure a strong post-2015 development framework that includes a standalone goal on gender equality and empowerment of women and girls and a target on preventing and eliminating all forms of violence against women and girls, and mainstreams gender throughout all the goals.
We are working closely with Foreign and Commonwealth Office and Ministry of Defence colleagues to develop a new, more ambitious, National Action Plan on Women, Peace and Security to launch in June at the 'End Sexual Violence in Conflict: London 2014' Summit. The aim of the new National Action Plan will be to ensure a more joined-up approach to our work on women, peace and security that makes best use of UK government resources. It will set out how we will take forward the women, peace and security agenda, of which violence against women and girls will be a key component, internationally, in accordance with UN Security Council Resolution 1325.
I look forward to updating the House again on my work to achieve my priorities in the coming months.
Published 6 March 2014