Written ministerial statement on the Trident Alternatives Review
The Prime Minister announced the publication of the Trident Alternatives Review on 16 July 2013.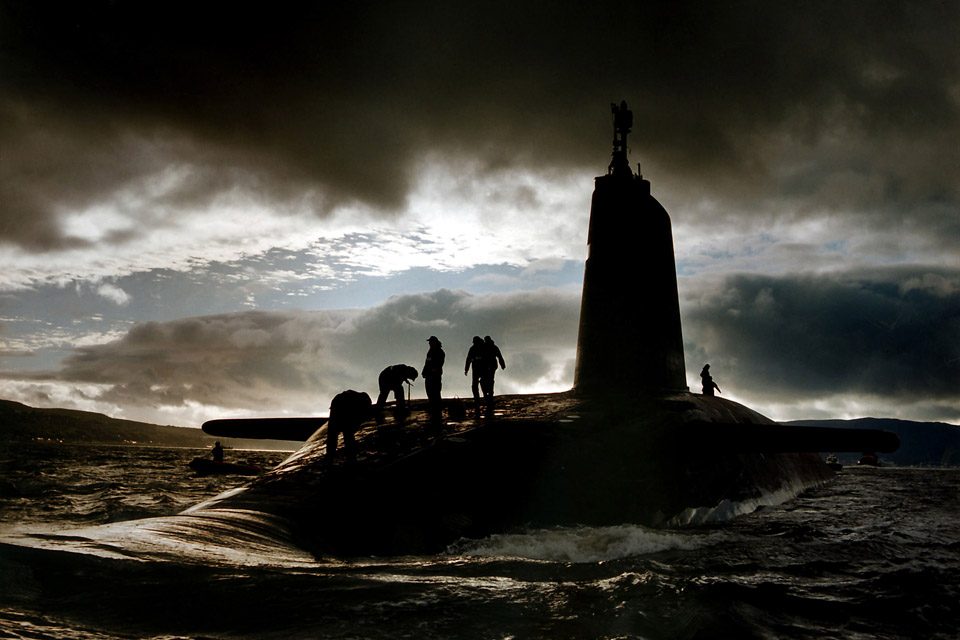 In the 2010 Strategic Defence and Security Review, the government confirmed its commitment to maintaining a continuous submarine-based deterrent and to beginning the work of replacing its existing submarines. As part of the Coalition programme for government, it was agreed that the Liberal Democrats would continue to make the case for alternatives. As a result, in 2011 the Deputy Prime Minister and I jointly commissioned Cabinet Office officials to conduct a focused review into alternative systems and postures.
The review was designed at the outset to be a neutral, factual review of options, led by officials in the Cabinet Office but drawing as necessary on expert advice from other government departments, especially the Ministry of Defence and the Foreign & Commonwealth office. Its terms of reference were to examine whether there are:
credible alternatives to a submarine-based deterrent
credible submarine-based alternatives to the current proposal, e.g. modified Astute using cruise missiles
alternative nuclear postures, i.e. non-continuous at sea deterrence, which could maintain credibility
The Cabinet Office has today published an unclassified version of the review, copies of which are available in the Libraries of the House.
Government policy remains as set out in the Strategic Defence and Security Review. We will maintain a continuous deterrent and are proceeding with the programme to build a new fleet of ballistic missile submarines. Final decisions on the successor submarines will be taken in 2016 at the Main Gate point of the acquisition programme.
Published 16 July 2013