The Home Secretary's speech celebrating women in policing.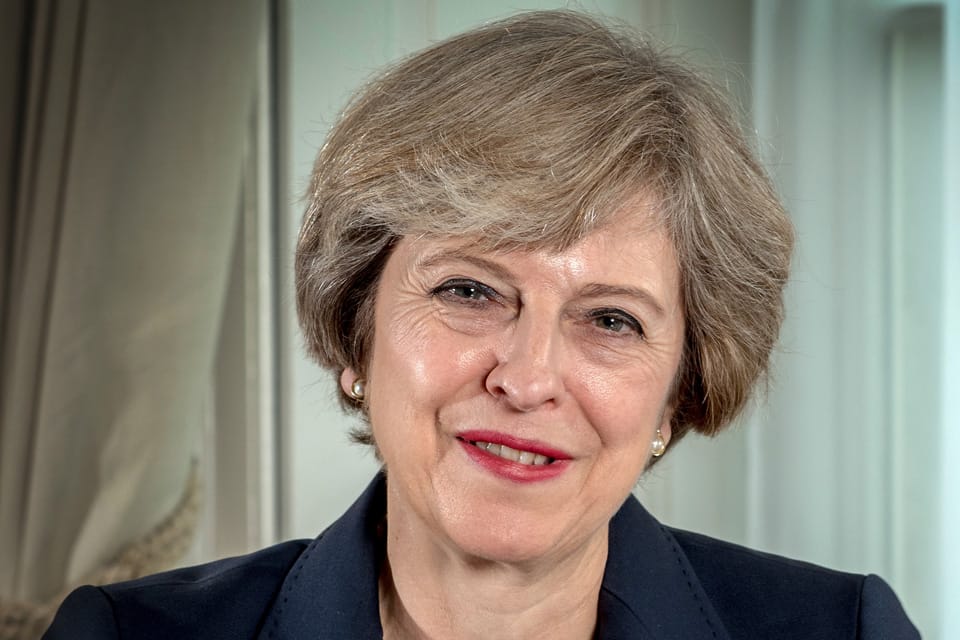 Thank you. I am delighted to be here today at what is a celebratory event. It is particularly rewarding to look around the room and see so many women from forces up and down the country – a representation of the enormous contribution that women make in policing – cutting crime and keeping the public safe.
Of course this event marks one hundred years since Edith Smith – Britain's first ever female police constable with official powers of arrest – began patrolling the wartime streets of Grantham.
Back then, policing really was a man's world. And I am sorry to say that my own department was among the first to challenge the recruitment of female police officers. Shortly after Edith Smith's appointment, the Home Office declared that women could not be sworn in as police officers because – and I quote – they were not deemed 'proper persons'.
Well, I'm not sure what those Home Office officials would say now to having a female Home Secretary!
We have come a long way since then, although challenges remain and some of the improvements to women's equality in policing are surprisingly recent.
It was only with the Equal Pay Act in 1970 and the Sex Discrimination Act in 1975, that female police officers were properly integrated with their male counterparts in all shifts and roles.
As recently as the 1980s, female officers were issued with uniform and kit which included a handbag complete with a smaller truncheon to fit inside it.
And it was in 1995 that we had our first female chief constable – Pauline Clare – who I am delighted to see is here with us.
Today, you will hear first hand the experiences of women who have had a long career in policing, and those who are just starting out. There will be a panel discussion with senior female police leaders, answering questions from the floor, as well as a chance to carry on those conversations afterwards. And we have put together an exhibition highlighting the history of women in policing with photographs and uniforms – and indeed that handbag!
I am only sorry that I cannot stay for the whole event as I have to go back to the House where the important vote is taking place today. But my officials are here to listen to the discussion, and I am very keen to hear what they will report back. I hope that today will prove invaluable and enlightening, as well as an opportunity to reflect on what more can be done to encourage women into an ever greater number of roles across policing.
We need diverse police forces to meet modern crime challenges
Because while we have come a long way, we must go further if we are going to ensure greater diversity, and truly modern police forces.
And we must do so not only because of the talents and skills both men and women from a range of backgrounds can bring to policing. Nor simply to ensure police forces properly reflect the communities they serve. But because if we are to meet the challenges policing faces in the future, then we need a diverse range of police officers adept at tackling not only traditional crimes, but many of the other crime types we are seeing.
Last week in the Spending Review, the Chancellor announced that over the course of this Parliament, the overall police budget will be protected.
That protection will help provide financial certainty and security. But there is no doubt that the programme of reform I initiated in 2010 will have to continue, and that changes still need to be made.
I have always been clear that reform is not just about spending cuts, but about making policing better for police officers and the communities they serve.
Today, crime is down by more than a quarter since 2010, according to the independent Crime Survey for England and Wales. But it is also changing too.
We are only now beginning to shine a light on issues that in the past have been too frequently ignored, dismissed or overlooked. More people are coming forward to report appalling, previously under-recorded crimes such as child sexual abuse, rape, domestic violence, human trafficking and modern slavery. Thanks to the courage of victims and survivors, we are starting to understand the scale of what has been going on for decades, and which sadly continues to this day.
We also face a growing threat from those who wish to radicalise and poison the minds of young people, and sow hatred and cause division in our communities. And we are seeing the increasing role technology is playing in crime, including cyber fraud by which hundreds of people can be targeted by someone sitting in another country altogether.
So in the future, we will need officers not only with common sense, strong investigatory skills, and the determination to uphold the law and protect the public. But even more officers with the understanding, compassion and flexibility to deal with complex crimes, and support victims who have been through horrific experiences.
How reform will support legitimacy
Important work is already underway to improve and support diversity in our police forces.
We are opening up policing to people from different backgrounds through schemes such as Direct Entry and Police Now. And in doing so, we are bringing in graduates with fresh perspectives, new skills and of greater diversity.
This year of those starting the Direct Entry superintendent scheme, half are women and a sixth are from an ethnic minority background. And for external candidates starting their fast track to inspector training this year, 46% are women and 23% are from an ethnic minority background. This compares to the current inspector rank of which 19% of officers are women and 4% from an ethnic minority background.
Similarly, we are seeing great results from Police Now. This year Police Now received over 2,000 applications, with just under half from women, and just under a 5th from people from black or ethnic minority backgrounds.
So while the overall numbers for those schemes are small, they show just what can be done through innovation and new approaches to bring in people from a greater range of backgrounds.
Other reforms will help too. The College of Policing – which I established as a proper professional body run by the police, for the police – is leading work to improve diversity and inclusion in policing.
The new Code of Ethics – published by the college – has a clear focus on diversity and equality, and the college has published guidance on flexible working. Flexible working allows forces to retain staff that may otherwise leave. I am clear that forces should be using college guidance to help them make local operational decisions to maintain a motivated and productive workforce who can give their best at work and at home.
And the college leadership review includes recommendations that will support sustainable improvements in the recruitment, progression and retention of under-represented officers – from standardised promotion processes, to nationally advertised posts and greater career flexibility – flexibility that wasn't available to Tracey Edwards, who you will hear from shortly.
Finally, the Legitimacy pillar of Her Majesty of Inspectorate Constabulary's PEEL inspection programme – which will be published early next year – will include looking at how well a force develops and maintains an ethical culture, how well it provides for the wellbeing of staff, and how fairly and consistently it deals with complaints and misconduct.
Women in policing today
Today, there are over 35,000 female officers in England and Wales, representing 28.2% of all police officers and up from 25.7% in 2010.
The proportion of women in senior ranks of Chief Inspector and above has also risen in the past five years.
And there are now more female officers at Chief Officer rank.
100 years on, I wonder what those first trailblazing women would think if they were here now among women who occupy some of the most senior positions in policing today.
Chief Constable Sara Thornton – Chair of the National Police Chiefs Council
Dame Shirley Pierce – Chair of the College of Policing
Dame Anne Owers – Chair of the Independent Police Complaints Commission
Irene Curtis – President of the Police Superintendents Association
And now Chief Constable Lynne Owens – recently selected as the new Director General of the National Crime Agency, and who will become the most senior woman in operational UK law enforcement ever, when she takes up her post in January next year. Congratulations, Lynne.
To those prominent names we can add 7 more women at Chief Constable rank, 6 Police and Crime Commissioners – including Katy Bourne, who is here with us today – 3 Her Majesty's Inspectors and, of course, the many thousands of dedicated, hardworking police officers, police staff, police community support officers and special constables who work in a diverse range of roles right across policing.
We know that policing remains a popular choice for women. And I am delighted the British Association of Women in Policing (BAWP) is doing so much to support women in police forces across the UK. I know the current BAWP President – Temporary Chief Constable Dee Collins – cannot be with us today. But I want to take this opportunity to thank the BAWP for their tremendous work in looking at what more can be done to improve police diversity, retain female police officers, and support flexible career paths for women to senior ranks and specialisms.
Policing today offers women an exciting career – there are varied, interesting and fast paced roles where women – and men – can really make a difference.
So I want to encourage everyone here to play their part, play your part, in encouraging female police officers, and supporting them in taking up a variety of roles.
The first hand accounts we will hear today demonstrate just what a great job policing can be and the distinctive contribution that women can make. These accounts can be added to the many other remarkable stories of women in policing over the past century.
Women who have overcome obstacles, difficulties and resistance. Women who have triumphed against the odds, winning over their male colleagues, and demonstrating their professionalism and bravery. Women doing extraordinary things, but who I expect if you asked, would say they were only doing their job.
And in putting themselves on the line, sadly there have been those female police officers who have paid the ultimate price – and to them we owe an enormous debt of gratitude.
I am proud to be here today to celebrate these tremendous achievements.
And I want to wish women in policing here, and beyond, the best in their roles today, and in the future, and to say thank you for all that you do to fight crime and keep the people of this country safe.
Published 2 December 2015