Speech
"All nations were united by a common purpose when the Millennium Declaration was issued 14 years ago"
UK Intervention by Ambassador Lyall Grant of the UK Mission to the UN, at the PGA Thematic Debate on Ensuring Peaceful and Stable Societies for the Post-2015 Development Agenda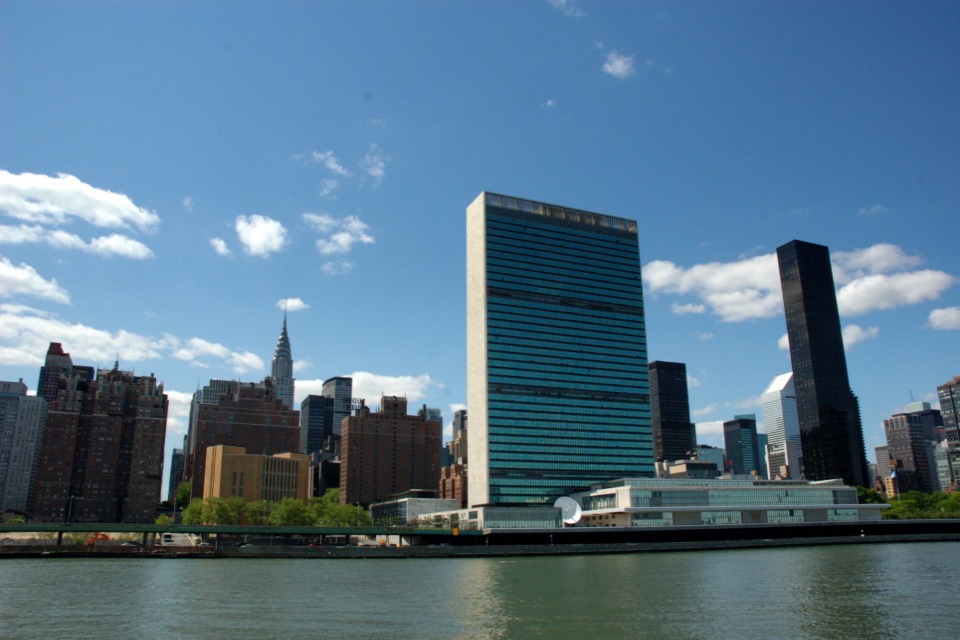 Thank you very much Madam Chair and I'd like to thank all the panelists for their very stimulating contributions this morning.
All nations were united by a common purpose when the Millennium Declaration was issued 14 years ago. And we agreed then, and I quote, that "Men and women have the right to live their lives and raise their children in dignity, free from hunger and from the fear of violence, oppression or injustice. Democratic and participatory governance based on the will of the people best assures these rights." 
We now have an historic opportunity to reflect these rights and principles within the new international development framework.
To fulfil our vision for sustainable development, the post-2015 framework must recognise that peace and good governance are intrinsically valuable development outcomes in themselves as well as instrumental to growth and addressing extreme poverty. The links between peace, good governance, the rule of law and achieving sustainable development has long been clear and backed by evidence from academic research.  Better governance is correlated with improved completion rates for primary education, adult literacy and reduced infant mortality. As personal safety increases, growth increases and progress is made against the MDGs. This research stands to reason: because what good is a school or a clinic, if the path leading to it is unsafe?
These issues are also what people are calling for:1.8 million people have voted in the MyWorld survey. Currently "honest and accountable government" ranks as the third priority for these people after education and healthcare. "Freedom from crime and violence" is seventh.
It is crucial to the credibility and impact of the post-2015 framework that we respond to the evidence – both the academic evidence and from the extensive global consultations.
Putting peace and accountable and effective institutions at the heart of the post-2015 goals will strengthen the economic, social, and environmental aspects of the framework and enable us to achieve our ambition to eradicate extreme poverty within a generation. In doing so, we will be building on the ambition and success of the MDGs and responding to the vision we agreed at the Rio+20 Conference to tackle the root causes of poverty and put in place the essential building blocks of sustainable development.
A goal on peaceful and stable societies should include targets on reductions in the level of violence, ensuring the accessibility and independence of justice systems, reducing organised crime and reducing the number of Internally Displaced People and refugees.
A goal on accountable and effective institutions that ensure peaceful and stable societies could include free universal legal identity, ensuring public participation in democratic politics and civic engagement, guaranteeing the public's right to information and access to government data as well as reducing bribery and corruption and ensuring that officials are held to account.
These issues are all measurable, often using data that are already collected by the United Nations.  Remarkable progress has been made in advancing the techniques for measurement in these areas over the last decade. Many of us are already tracking progress through initiatives such as the Open Government Partnership and regional peer review mechanisms.
This is a universal agenda. Different countries start from different positions, but for all of us, accountable and effective institutions build trust between the state and society. They also manage the pressures that could otherwise drive conflict and enable a country to build its economic capacity and deliver public goods to its citizens. This is as relevant to the United Kingdom as it is to countries in Africa, Asia or Latin America.
To conclude Madam Chair, it won't be possible for us to build a truly transformative sustainable development agenda, one that enables us to eradicate extreme poverty, that leaves no one behind and that provides a life of dignity for all if we do not agree to a set of goals that places peace and accountable and effective institutions at the heart of the next framework.
Thank you.
Published 25 April 2014