Speech
"We cannot afford to let international attention on Afghanistan slip."
Statement by Ambassador Matthew Rycroft of the UK Mission to the UN at the Security Council Debate on Afghanistan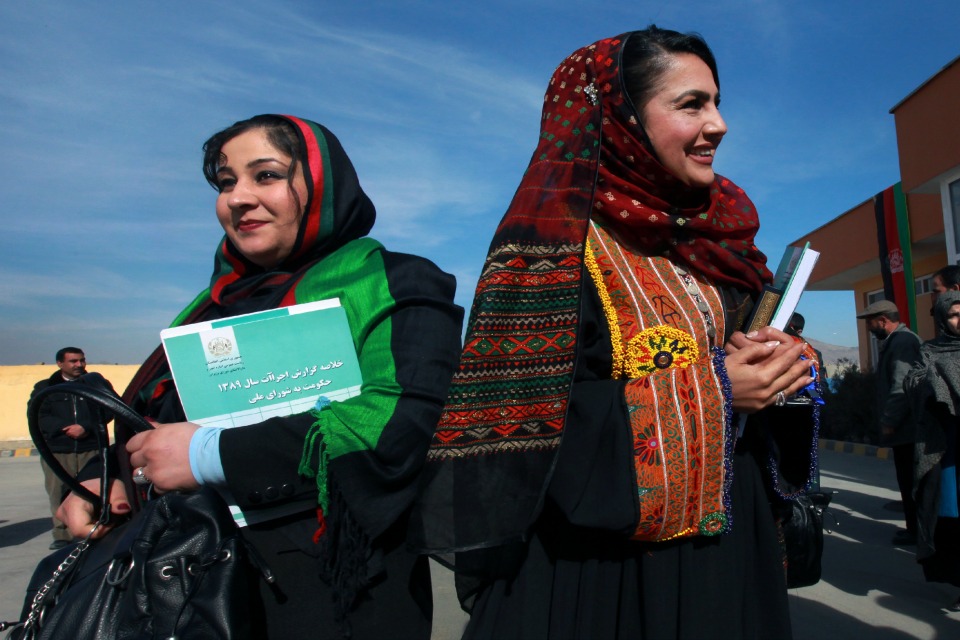 Thank you Madam President,
I join others in thanking the Secretary-General for his report, Special Representative Nicolas Haysom for his briefing and Ambassador Zahir Tanin for his remarks this morning.
Madam President,
I join my Spanish colleagues and others in strongly condemning this morning's attack on the Afghan Parliament. The Taliban have claimed responsibility. It was a callous attack. It once again targeted civilians in violation of international humanitarian law. My deepest sympathies go out to all those affected, their families and friends. I should like to pay tribute to the swift and effective response by the Afghan Security Forces.
The Taliban will further alienate the Afghan people by such attacks. Afghanistan has clearly demonstrated its commitment to democracy, and the Afghan people courageously turned out to vote in their millions during last year's elections. The United Kingdom will continue to stand alongside all those who seek a more peaceful, prosperous and democratic future for Afghanistan.
After many difficult years and despite such attacks, Afghanistan has now begun its "Transformation Decade", with full ownership of its national affairs. The country is moving forward. Cabinet Ministers and Provincial Governors are being appointed and the National Unity Government has set out an impressive vision for reform at the London Conference. These reforms could have a real impact on day to day life in Afghanistan; by improving citizen's rights, strengthening accountability and promoting economic growth.
It is vital that this vision is now translated into actions to address Afghanistan's many challenges.
The remaining government appointments should be made swiftly. Reforms should be implemented quickly in order to build a better future for all Afghans. The forthcoming meeting of Senior Officials from the International Community and Afghanistan in September should take stock of how far the country has come, in tackling corruption, strengthening the economy and improving women's rights.
That meeting is also a chance to look ahead to the longer term development agenda for Afghanistan. We hope it will agree a refreshed framework between the international community and the government.
UNAMA has a crucial role to play throughout this process in support of the government's reforms. Its continued presence in Afghanistan underlines the international community's commitment.
Madam President,
This year's fighting season and the intensification of armed clashes is testing the capabilities of the Afghan National Defence and Security Forces. They are showing that they are capable of meeting this challenge. I pay tribute to their resolve and the sacrifices they are making for the sake of security and stability in Afghanistan.
Let me take this opportunity to reiterate the United Kingdom's commitment to a strong and self-sufficient ANDSF. We are proud of our support for the Afghan National Army Officer Academy and we will maintain our contribution of $110 million each year to the ANDSF until at least 2017.
But no matter the strength of the ANDSF, a political settlement remains the best prospect for bringing peace and stability to Afghanistan. We welcome President Ghani's commitment to a peace process and his effort to build regional cooperation for a peaceful and stable Afghanistan.
The continued violence experienced by innocent civilians gives us a clear illustration of why a political solution is so vital. The rise in civilian casualties highlighted in the Secretary-General's report is worrying. We deplore the Taliban's large scale attacks against civilian targets including government officials, legal professionals and those participating in cultural events. These are in stark contrast to Taliban statements on protecting civilians.
The time has come for the Taliban to sit down at the negotiating table for the sake of the people of Afghanistan.
Madam President,
Turning to the situation of women and girls in Afghanistan, we welcome President Ghani's commitment to making fundamental and sustainable changes for Afghan women. This needs to include participation in decision making and economic empowerment.
Despite his commitment, women and girls continue to face significant challenges, including violence against them and against those who defend their rights. We condemn the horrific killing of Farkhunda Malikzada in March this year. Her death was a tragic reminder of the scale of the challenge facing Afghan women and girls.
There are two immediate steps that the Government of Afghanistan can take to improve the lives of women and girls. First, implement fully the Elimination of Violence Against Women Law, so the perpetrators of these terrible crimes face justice. And second, publish soon Afghanistan's National Action Plan for Women Peace and Security. We hope it will set a clear framework for improving women's rights across the country.
In highlighting the challenges, we should not lose sight of progress. As my Afghan colleague outlined, Afghanistan now has women running the Ministries of Higher Education, Women's Affairs, Counter Narcotics and Labour and Social Affairs. For the second time in Afghanistan's history, there is a female Provincial Governor. And only last week, the first female judge was nominated to the Supreme Court and the first female officers graduated from the UK-supported National Officer Academy. All of this would have been unthinkable a decade ago. These gains must be protected and further promoted.
Madam President,
Let me close by stressing that we must never forget the sacrifices made by the men and women of Afghanistan and the international community to bring Afghanistan this far. Thanks to their commitment, so much has been achieved over the past 13 years. Life expectancy is rising, healthcare is improving. Millions of children – and millions more girls in particular – are now receiving education.
Yet as the country moves forward, and tackles the challenges that remain, this morning's attack shows that we cannot afford to let international attention on Afghanistan slip. Through this regular debate, and through the work of UNAMA, we must maintain our focus.
Thank you.
Published 22 June 2015