Unpublished research reports: building, planning and the environment
Statement by Andrew Stunell on publication plans for unpublished research reports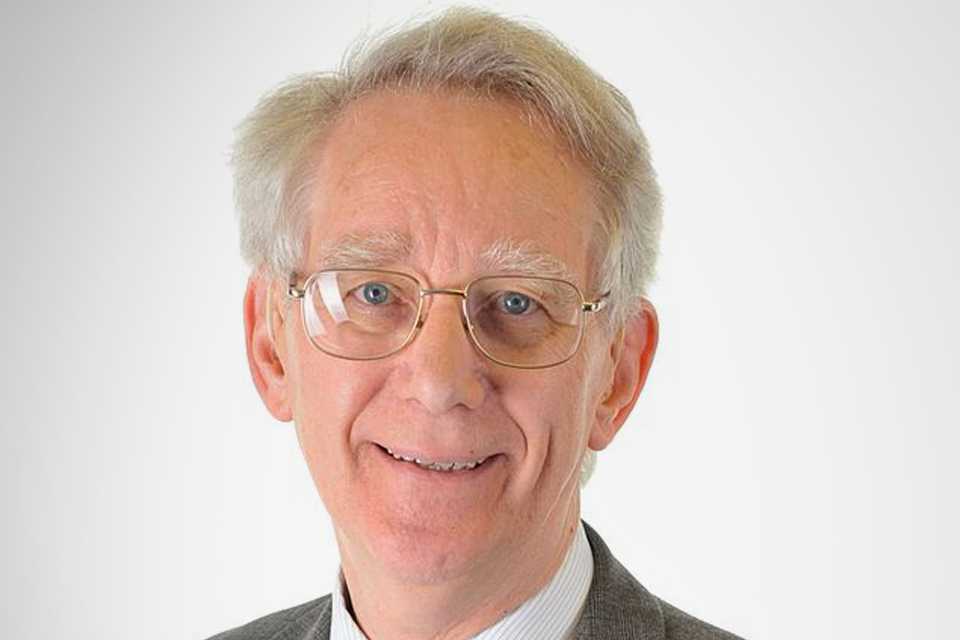 ---
Today the Government is publishing a group of reports presenting the findings from research projects commissioned by the previous administration.
We are publishing these documents in the interests of transparency and as part of our Freedom of Information commitment to publish the results of all commissioned research. For transparency, all completed work is being published regardless of format or robustness.
The seven reports published today represent the findings from seven research projects at a total cost of 190,320. These findings cover the topics of building, planning and the environment.
This research provides an improved evidence base to understand the costs, benefits and practical implications of applying the Lifetime Home Standard to new build housing development. In particular it develops cost analysis which more accurately reflects the likely contribution of access standards to the cumulative impact of regulation on housing supply, and sets out clearly the likely impact on different housing typologies, and on site density.
Although these reports are from the last Administration, they do touch upon current government policy. The Coalition Government has set out in the National Planning Policy Framework that Local Plans must take into account the housing needs of a range of users including older and disabled people. In November's Housing Strategy, this Government also set out its expectation that new development should have a diverse mix of property types, including more accessible designs such as the Lifetime Home Standard. However, we do not intend to introduce national regulation. We believe that decisions should be made at a local level, in proportion to local need and aligned with other local housing support and information services.
Lifetime Homes Standards
(i) ** Modelling the current and potential accessibility of the housing stock ** - This report by Building Research Establishment considers the accessibility of the existing housing stock in England with particular reference to its utility for older and disabled people. The report uses data from the English Home Condition Survey to identify the frequency and suitability of a range of built features within homes to arrive at an overall assessment of their accessibility and future adaptability. The report was commissioned in 2006 at a cost of 56,305.

(ii) _ Assessing the cost of Lifetime Homes Standards _ - This report by the Building Cost Information Service (BCIS) looks at establishing the cost impact of introducing the Lifetime Homes Standards in private sector housing, identifying best practice and the potential cost savings that can be delivered through efficiency of design. The report was commissioned in 2009 at a cost of 34,818.

(iii) ** Health benefits of Lifetime Home Standards ** - This report by the Building Research Establishment sets out findings from work to determine the relative benefits of building to the Lifetime Home Standard. Utilising existing data from the Housing Health and Safety Rating System, the research evaluated the health costs associated with the different levels of harm relating either to direct NHS costs or to societal costs. The report was commissioned in 2009 at a cost of 21,302.

(iv) ** Lifetime Homes: Technical forum ** - This report by Habinteg Housing Association captures discussions and recommendations which emerged from a Technical Working Group established to test proposals for improving guidance in the Lifetime Home Standard. This report was commissioned in 2009 at a cost of 17,448.

(v) ** Analysis of distribution of housing typologies in Public and Private Sector and typical compatibility with the Lifetime Home Standard ** - This research conducted by Levitt Bernstein considers the impact of and current compliance with the 16 point standard of Lifetime Homes Lifetime Neighbourhoods - a National strategy for Housing in an Ageing Society. Mindful that the standards were originally developed with very suburban 2, 3 and 4 bed detached housing in mind, there was a need to review the 16 point standard and consider the implications of applying it to current and emerging new build housing typologies in England and Wales. The research develops and agrees a model of the variety and distribution of future housing typologies in England and Wales and analyses what impact the application of Lifetime Homes Standards will have on varying house typologies. The study focussed primarily on private sector housing. This report was commissioned in 2009 at a cost of 34,360.

(vi) ** Impact on site density of Lifetime Homes ** - This research work conducted by Levitt Bernstein is an extension to an earlier piece of work and represents an initial exploration of the impact that the application of Lifetime Homes Standards is likely to have on the site density of private sector housing. It concentrates on low to medium density suburban developments, typically 30-60 dwellings per hectare (dph). The research consisted of a theoretical analysis to calculate the effect on plot size of various increases to plan footprints; an assessment of impact on density on a small sample of typical site layouts in addition to feed back from industry about site density and marketability. This report was commissioned in 2009 at a cost of 16,087.

(vii) _ Design of Lifetime homes _ - This research conducted by Hunt Thomson Architects seeks to evaluate the impact on designing private sectors homes to meet the Lifetime Home Standard, and in particular to understand the likely impact of seeking to minimise both increase in cost and any necessary increase in the overall size of properties by adopting the standard. The project utilised analysis of a range of typical speculative housing development plans and compares these designs with entirely new housing layouts which incorporate the 16 elements of the Lifetime Home Standard. This report was commissioned in 2009 at a cost of 10,000.
At a time when public budgets must be reduced, the new Government wants to ensure its research delivers best possible value for money for the taxpayer and that sums expended are reasonable in relation to the public policy benefits obtained. My department has put in place new scrutiny and challenge processes for future research.
Any new projects will be scrutinised to ensure the methodology is sound and that all options for funding are explored at an early stage. This includes using existing work from other organisations, joint funding projects with other departments or organisations and taking work forward in-house.
Copies of these reports are available on the Department for Communities and Local Government website. Copies have been placed in the Libraries of both Houses.
Published 13 July 2012