A speech by Lord Freud , Minister for Welfare Reform.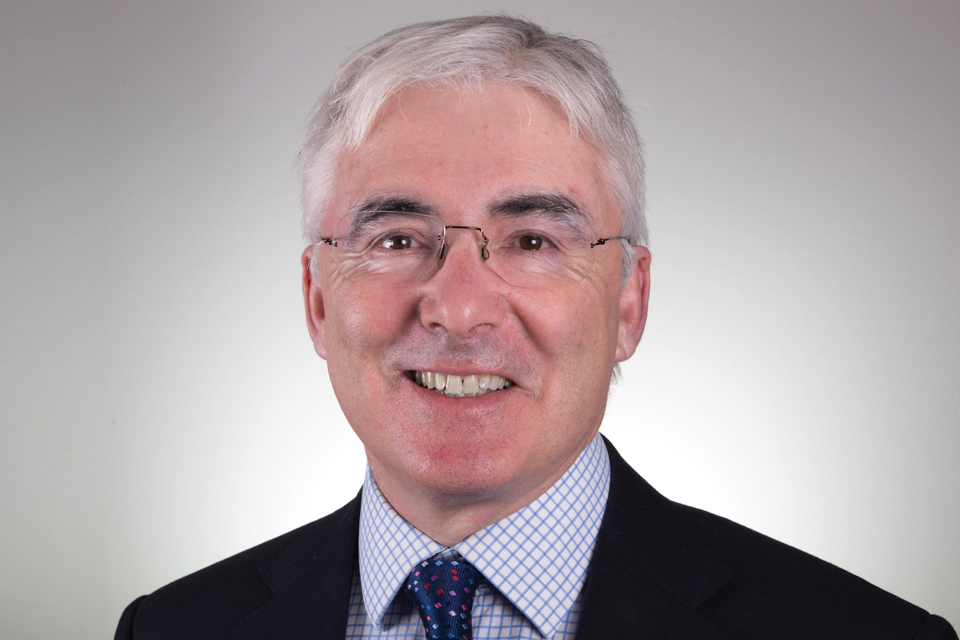 I am very pleased to be with you today - and for the opportunity to update you all on our vision for Universal Credit and on the progress of our wider welfare reforms.
But first let me set the context for Universal Credit.
Universal Credit will simplify the benefit system and tackle welfare dependency by making work pay.
It will reward people who go back to work by ensuring they are better off in work than on benefits. In fact, around 300,000 people will move into work as a result of Universal Credit. Three million families will be better off by around £168 per month.
The majority - 75 per cent - will come from the bottom two fifths of the income scale and transitional protection means no-one loses out by moving over to the new system.
As well as improving financial incentives, Universal Credit will offer seamless support for people making the transition into work, making it easier to understand the effect on their income and bringing an end to an absurd situation where a claimant's benefit stops as soon as they start work.
There will be an early roll out of Universal Credit (the Pathfinder) in April 2013 in the North West to test the new system with local authorities, employers and claimants in a live environment. This will be a gradual process to ensure we get it right.
The programme will roll-out nationally from October 2013. It will be introduced in stages - as is right and appropriate for such a large programme.
We will pay Universal Credit monthly to reflect the fact that 75% of people in work are paid that way. The system will be designed around the patterns of working life, but we will make sure people who may struggle, don't fall through the cracks.
Universal Credit is being designed as an online service, where people can make a claim and report changes just as they do with online banking - for many people this will be more convenient.
Digital services are already an integral part everyday life. Around 78 per cent of working age benefit claimants already use the internet - 48 per cent of those say they log on every day - many to search for jobs online.
But we know not everyone will be able to use online services. And so we are making sure that there will still be face to face and telephone support in place - the important difference is that this support will be geared towards helping people to use the online services in the future.
There is no doubt in my mind that Universal Credit will dramatically change the lives of millions of people in this country for the better by helping them to become financially and digitally able. 
The new system will mean that a claimant's experience of receiving Universal Credit will be brought into line with the world of work.
This is a huge change from the outdated and overburdened system we currently have and we will need to take the time to do it properly and put in the proper resources.
That's why the work we are doing in partnership with the local authority associations on a local support services framework is so important. The framework will ensure effective local partnerships are put in place to help claimants budget and get online.
Since last summer we have been testing the type of support that we may need through twelve Local Authority-led Pilots. In addition, from April four local authorities Oldham, Wigan Warrington and Tameside will take the lead in supporting claimants in the Pathfinder areas of Greater Manchester and Cheshire. These authorities have already been highly proactive ahead of the pathfinder going live in April. They are currently setting up training courses for claimants who need help getting online, and installing computers into community centres and working with housing associations (in Wigan) to extend online accessibility for local residents.
We are also looking at how banks and credit unions can offer suitable financial products. For example, budgeting accounts (sometimes knows as "jam jar" accounts) so that claimants can budget and put by sums of money each month to pay their rent and household bills.
Around 4.2 million DWP claimants already have a bank account. However, historically some people on a low income have experienced difficulties in accessing and using banking products, often coming up against disproportionate penalties charges.
For Universal Credit we want to ensure as a minimum that claimants have access to an account such as a Basic Bank Account with standing order and direct debit facilities, which are safe and secure.
Alongside new banking products we will ensure vulnerable claimants such as people with debt problems, or those with poor numeracy skills are given practical support at the onset of their claim. 
In practice this will mean that someone with debts may be referred to a debt advisory service for budgeting advice and someone who is not able to navigate the web, will be offered face to face or telephone support to help them make a claim for Universal Credit.
These bespoke services will be led through Local Authorities and other local organisations. As a result we expect many vulnerable claimants to become both financially responsible and digitally able. This will open up a wealth of new opportunities because of improved computer skills, such as new jobs through online job searches, better buying power and discounted utility bills through better banking facilities and access to reputable credit.
These are the key interconnecting features that will ensure a smooth and successful transition onto Universal Credit.
However, we recognise that there will always be some hard cases. Where this is the case vulnerable claimants could be made an exception to the payment rules for a period of time. Budgeting support will also be made available to support these individuals so that they can make a successful transition over time to the Universal Credit standard monthly payment. 
If this is the case we will consider three levels of interventions.
Firstly we will look at a claimant's ability to pay housing costs - in full and on time. Secondly we will consider whether monthly payments are suitable. And finally we will look at whether it's appropriate for a split payment to be made to that household.
It will not however necessarily be the case that all three interventions will be put in place at any one time - that will depend on each person's individual circumstances.
Much of our rules around alternative payment arrangements will fall from the work we are already doing in the six demonstration projects areas across England, Scotland and Wales to test the support needed for people to make rent payments direct, and to ensure the financial position of landlords is protected.
Paying housing costs direct is an integral part of Universal Credit and an important way of helping people to manage their own finances and become more independent. 
But I know there is some concern that the switch may cause a 'mass' of claimants to fall into arrears at the onset. But that's not going to be the case. The fact is that claimant transition will be gradual over a four year period. There will be no big bang effect and we do not expect landlords to suffer sudden losses of income.
Early findings from the demonstration projects show the majority of people are meeting their rent payments in full and on time. Over the first four months, 6,220 social tenants were paid their housing benefit directly and rent collection rates stood at 92%.
We will continue to test different rent arrears "trigger" levels so if a tenant falls behind on their rent, payment will switch back direct to the landlord and additional support will be offered to the tenant.
Of course Universal Credit is not the only reform we are making.
Last year marked major milestones in reforming Britain's welfare system, and 2013 will be no different.
This year is about making reform a reality.
And we are on track to do so:
Universal Credit, starting with a pathfinder - in April
Personal Independence Payment also starting to roll out from April
The implementation of the Benefit Cap - from April
Localising elements of the Social Fund - from April.
To name just a few of the programmes the Government is implementing.
This change cannot come soon enough.
Published 28 January 2013