Speech
Universal Credit and in-work support
A speech by Lord Freud, Minister for Welfare Reform.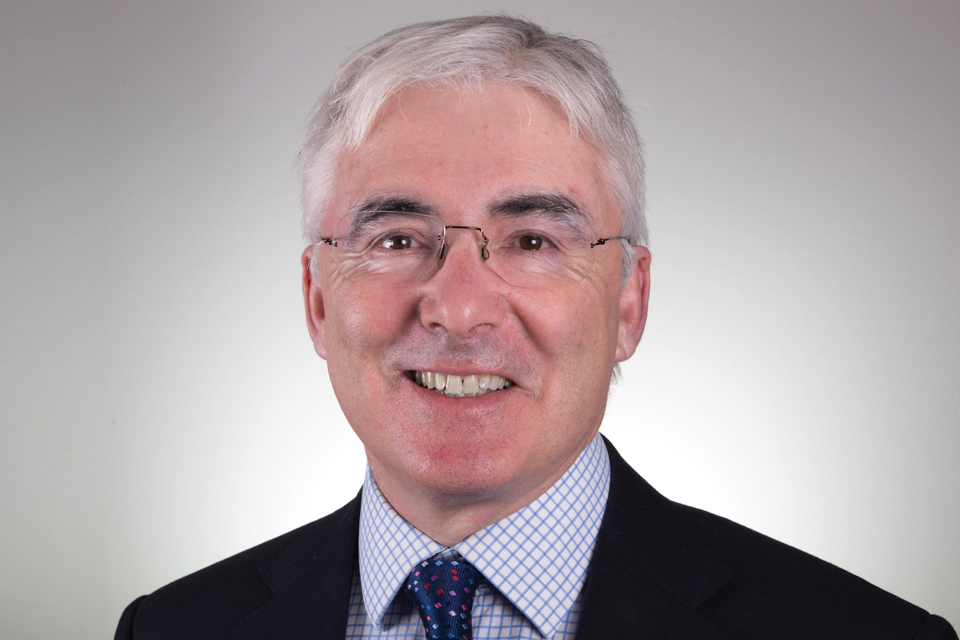 I want to build on what Mark has discussed with you and look at how Universal Credit fits into this work and our call for evidence.
And I want to echo Mark's thanks to those who responded to the call and to set out how we are going to take forward the ideas about how we support claimants
We will be using these ideas in new trials – a major departure for government policy bringing us in line with private sector testing.
Also it is important to see how Universal Credit has made all this possible and how the shift in culture will be profound for those in work.
Universal Credit: In-Work support
One side of Universal Credit that is often over-looked is how it will really wipe out the distinction between in-work and out-of-work benefits.
The mixed bag of different benefits that people receive will become a single income stream that they can rely on.
This single stream won't cut in and out as people get a job or start to earn more.
It will give the eight million households that will move onto the new benefit, the sound knowledge that they will be better off in work.
Claimants will know that their Universal Credit – and I do foresee people having very personal relationship with the state support they receive – that their Universal Credit will be with them if they lose a job, when they work and when they climb up the income ladder.
Mark has set out what how we are looking to create the job opportunities that people will need and our work to build up a set of digital tools. But there is also a real challenge for us and our advisers to provide support where the State has not stepped in before.
Under Universal Credit, I want the claimant journey to continue from the moment they first claim to the point they are earning enough to be independent and their claim stops. It will give people the support to build their careers.
A Jobseeker's agreement currently may set out how people will look for work or seek training – but the agreement ends when someone gets a job.
The new Claimant Commitment - being introduced with Universal Credit - can stay with someone as they start working
What we are discussing today is – bluntly - the support to help people in-work to earn more. But our first step is to put in place a range of test and trials to work out how this can best be done.
Trials and testing in DWP
One of the key messages to come out of the call for ideas was that there was no obvious solution or evidence to support one particular approach over another.
As a result we want to put in place a large number of tests and trials to build a detailed and robust evidence base over the coming years.
This fits with our wider push in the Department to adopt a much more systematic use of randomised trials and randomised controlled trials to develop policy that works in a live environment.
This is what many firms do as a matter of course, but the Government mindset has not been able to take this on.
I want us to get into a position where pilots – testing and learning – are part and parcel of everyday Government business.
In particular I want a model where pilots are fast to establish and not require the large lead-in times and extra funding that bigger projects demand.
Also they let us build on the many local projects that already exist, but so we identify small scale ideas and provide the evidence needed to share findings across the country.
The important element is that not only do we pilot new initiatives, but we also run control groups to see the real impact of the changes alongside testing different elements of support.
For example, this summer we are looking at how best to combat fraud on a local level, trialling different approaches in different areas.
The local small scale testing - looking whether, for instance, a poster campaign, direct mail, social media or face-to-face intervention helps us to cut fraud and identify which messages provide the greatest response.
This will allows us to develop national policy with real impact that we know works. And also discover the unforeseen side effects – both positive and negative. Jobcentre Plus districts in Essex and Durham &Tees Valley are testing tools and techniques from behavioural science that can improve an individual's chances of finding work – working with the Cabinet Office Behavioural Insights Team. Last year, we started a Live Innovation Trial in Stretford near Manchester of the claimant commitment and it is already being used in the Manchester area as a part of the early roll-out of Universal Credit
The feedback helped us to see how the new commitment would help advisers to look at what jobs people are expecting to find, and their attitudes to job seekers. We were able to see how useful it is to make claimants think about their attitudes towards work, their family and peer support as well as potential theoretical constraints.
Trials
We are moving quickly and today can announce our first two trials. Details of the North and East London trials will be published on our website, and in a further nine Jobcentre Plus districts we are currently developing test projects.
In North London, six-month structured advice is being provided for people newly in work. The aim is to help people to stay in work and build a career – starting with weekly advice covering practical information, financial support and motivation.
Teams are looking at phone and email support is helpful.
In East London, we are testing the Slivers of Time project using a database of short-term and limited hours jobs.
The aim is help people already in work to pick up a few more hours – and also to help employers increase their workforce and grow.
This initial trial will begin to build our understanding of what works and what is effective.
Further trials
Our aim is to steadily introduce these further tests over the summer and we are continuing to work with Jobcentre Plus districts now to help them develop their plans and to ensure that we learn valuable lessons from their efforts.
The start of the introduction of Universal Credit gives us the opportunity to continue testing and trialling with the in-work group on a larger scale, and with a more diverse mix of people. We will do this through a series of large scale randomised controlled trials with perhaps several thousand people in each to give us really robust results.
This will let us hone the best help - for example, getting really robust data on the relative effectiveness of face-to-face support, against support over digital channels like Skype or even self-service support.
We may want to explore whether conditionality or mandation can make a difference to outcomes.
We want to also look at who is best to provide this support.
Work Programme providers already stick with their clients when they are in work so they can build sustained employment and a number of responses to the call for evidence flagged this as a possible option. Others have included national careers service or recruitment consultancies.
Call for evidence
Today we are publishing a summary of the responses to the call for ideas.
Alongside the details of the pilots in East and North London, we are also publishing further information on existing trials that we will learn from. We will update these and add further trials as they are developed in the coming months.
But the story doesn't end here.
Next steps
The call for ideas was only the start of the work, as trials start and results come in, we want to keep the conversation going exploring with you our findings and what we should do next.
The email inbox used for the Call for Ideas will remain open to receive further ideas, feedback and comments from you. We will also publish a quarterly update on our activity and progress.
We are keen to develop and progress the excellent ideas we have received and maintain the momentum we have built today.
In advance of Universal Credit we will be drawing in contributors who are keen to work with us for discussions, where we can co-design small scale trials and support them with evaluation to add to our understanding of what will help progression.
As these trials develop, I am also really keen to explore what more we can do with in-work claimants who are on UC now in the pathfinder so that we can start to inform the design of the randomised controlled trials.
Published 5 June 2013