UK Internet Safety and Security Minister's speech to the WeProtect Summit
Baroness Shields spoke at the WeProtect Summit in the UAE on preventing online child abuse and exploitation.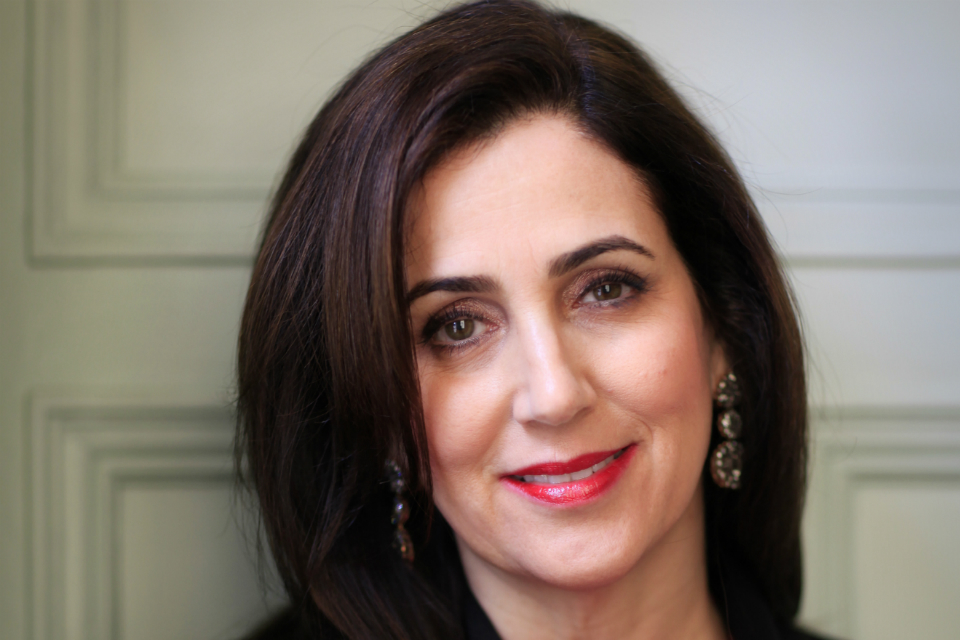 Thank you Your Highness. Your moving words reflect perfectly the goals of WeProtect and the importance of our global commitment to eradicate this crime and ensure the safety of children in the digital world.
On behalf of the United Kingdom and the WeProtect International Advisory Board, I would like to thank the United Arab Emirates for the warm welcome you have extended to all of us and of course for your inspired leadership and unwavering commitment to this agenda.
The Home Secretary, Theresa May, very much wanted to be with us today to address the WeProtect Summit but understandably her plans changed following the terrorist attacks in Paris and the evolving security situation.
I must say I was deeply moved last evening to see the dome at the entrance to this magnificent building, The Emirates Palace, bathed in the colours of the French flag. In support of that powerful symbol of solidarity, I would like to say that our thoughts and hearts are with the French people and to all the rest victims of terror all around the world.
Last December, Prime Minister David Cameron convened the first WeProtect Summit in London. There, we came together as countries, companies, and civil society organisations and agreed that child sexual abuse and exploitation is a global crime that requires a global response. And we met with one single aim in mind: to protect children from this crime no matter where they live in the world.
Today, we are back to build upon that work and to develop the capabilities needed within our countries. We are here to pursue international co-operation on a scale that has not been seen before, and in a way that that can only be accomplished when people who truly care work together.
But as the experts you hear from today and tomorrow, they will attest, that the threat is changing dramatically and it's never been more urgent to act.
We are living in a remarkable time in which the intersection of technology and humanity is enriching people's lives and changing the ways we interact with each other.
Technology offers endless benefits and possibilities to our children that we, as parents, never experienced. But as a result, childhood is being transformed beyond recognition.
This is the first generation to grow up with unlimited access to information. With the ability to communicate and connect with people they have never even met. And with the curiosity to discover the world beyond their homes, beyond their school and beyond their communities.
We are meant to be the guardians of children yet none of us are prepared for the power that technology bestows upon us. Nor are we prepared for the perils.
Technology empowers the curious, the creative, and the compassionate but equally, it empowers the criminal, the corrupt, and the coercive.
Children's attitudes and online behaviours are transforming their personal relationships, and we are just beginning to understand the impact. A 2015 study by Bristol University in the UK, found that teenagers accepted that the swapping of sexual images and texts was a "way of life". The study showed that 44 per cent of 13 to 17-year-old British girls had sent a sexually explicit photo of themselves to another person. And, of that, nine per cent of children said that they had added people to their friend network on social sites with whom they had only had contact online. Five per cent said they had sent personal information, such as their address or phone number to such people.
These are alarming statistics and we must recognise that criminals with a sexual interest in children, are the first to exploit these attitudinal changes. On a daily basis, sex offenders posing as children, are targeting young people online. Sometimes the images or compromising texts are used to blackmail victims into providing further images or money, or to begin a process in which children are groomed, for on and offline sexual contact. And worse.
Ever faster mobile Internet access and other factors such as anonymous access and cryptocurrency mechanisms create even more opportunities for online abuse with ever more children in more countries being affected. Simply put – it's never been easier to take advantage of a child online.
Earlier this year, a UK National Crime Agency investigation led to the conviction of eleven individuals who were using video conferencing and social media, to live stream children being sexually abused. Most of the victims were infants. This case and sadly countless others illustrate the importance of establishing a robust national response to combat these horrific crimes, and to ensure that children and victims are protected and that offenders are brought to justice.
This is why in the UK, we are making sure our agencies have the technology, powers and capabilities they need to tackle the perpetrators of this horrendous crime, and to identify and protect the victims of sexual abuse.
We made an additional 10 million pounds available to the National Crime Agency to recruit 174 staff and announced the creation a groundbreaking collaboration between the National Crime Agency and the government intelligence agency, GCHQ, which is now operational.
Last year we also launched the Child Abuse Image Database and I am pleased to announce that all UK police forces and the National Crime Agency are now connected to this powerful database. The Child Abuse Image Database has underpinned work to deliver real improvements in how we tackle online child sexual exploitation, including taking less time to review images and allowing more time and resource to identify and protect victims.
But this is not a problem that governments and law enforcement can address alone and I am pleased to recognise the commitment and actions of so many leading companies and organisations here today.
Google and Microsoft have made significant progress in ensuring that child sexual abuse images and videos no longer appear in their search results. As a result of these changes, Google has seen an eight-fold reduction in people searching for this material on the web. And both companies can now, through shared technologies like PhotoDNA and video hashing, find and remove more images and videos of child abuse wherever they appear on the Internet.
And Microsoft, Google, Facebook, Twitter and Yahoo have all begun to take hashes - the digital fingerprints of child sexual abuse images - from the Internet Watch Foundation to enable the detection and removal of this vile material from their platforms and services all over the world.
As part of expanding our coalition of supporters of WeProtect, I recently hosted senior Chinese Government officials and technology leaders in the UK ahead of the State Visit, to discuss how we can work in partnership to reduce online child abuse and exploitation, and I am delighted you will hear from Tencent, a prominent company in China, about their efforts tomorrow.
You will also hear from a number of countries – including Uganda and the Philippines – about the successful operations and programmes they have developed and deployed.
Last year, the UK pledged £50 million pounds in funding towards preventing violence against children. The first £10 million is being used to support programmes in 17 countries across six regions.
As a result, in the past five months, UNICEF has worked with the Jordanian police to establish a new unit dedicated to investigating online crimes against children. And in Guatemala, UNICEF's expertise has supported their Cyber Crime Investigation Unit, which has, in turn, dismantled two online exploitation networks. That's more criminals investigated, more perpetrators stopped and more children rescued as a result of this financial support, and UNICEF's tireless work on the ground.
This vitally important work needs and deserves more funding and we are asking all of those countries and companies here today who can, to join the UK in protecting and supporting the WeProtect Global Fund.
You will also hear from the Global Alliance Against Child Sexual Abuse Online led by the US and EU Commission, which has made substantial contributions toward ensuring that tackling online abuse and exploitation stays at the forefront of the global agenda.
And I am pleased to mention that the United States will present a proposal, made jointly by the European Commission, the United States and the UK to merge the Global Alliance with WeProtect. We welcome your ideas in the upcoming consultation and I am confident that this new united global movement will be even greater than the sum of its parts.
Lastly, I urge you to sign and reaffirm the WeProtect Statements of Action today. By joining forces we can eradicate this crime and ensure the every child has the potential to dream, to invent and to amaze the world.
Thank you.
Published 16 November 2015