Speech
UK-China Economic Financial Dialogue: Chancellor's statement
Chancellor George Osborne's statement at the fifth UK-China Economic Financial Dialogue in China.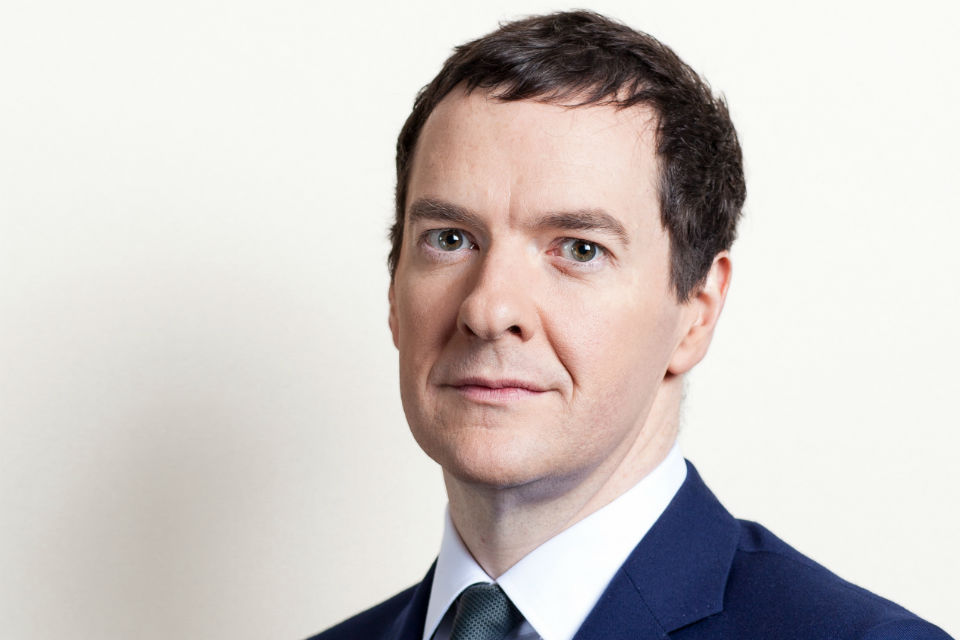 Good afternoon.
It is great to be back in Beijing for the fifth economic and financial dialogue between Britain and China.
I would like to thank my distinguished host, Vice Premier Ma Kai and his team, for their hospitable welcome.
It was a pleasure to meet Vice Premier Ma for the first time yesterday and to congratulate him on his appointment.
I enjoyed greatly working with his predecessor His Excellency, Wang Qishan, and following today's dialogue I can see I will have an equally strong relationship with Vice Premier Ma over the months ahead, as we build on the excellent discussions we had today.
This has been the fifth economic dialogue between our two countries and it has been the most fruitful.
Britain and China are partners in growth.
In the agreements we have made today and the other deals I am announcing this week, we are showing how Britain and China are taking the next big step in our relationship.
It means more trade, more investment and more jobs. More jobs in Britain. More jobs in China.
And from services to science, from infratrastructure to innovation, we are working together and creating ties between our countries.
We embrace these opportunities on the basis of shared interests, greater understanding and mutual respect.
That has been my approach to today's dialogue and to the whole of my trip this week.
And I want to thank my ministerial colleagues and colleagues from the financial regulators and the Bank of England for taking part.
We started our dialogue by discussing the global economy.
We agreed that while risks remain, the global economy is recovering.
I welcome China's acknowledgement of Britain's economic progress.
The British economy is turning the corner - because we have addressed our challenges head on with a clear economic plan.
And I admire Vice Premier Ma's focus on "furthering deepening reform and opening up" as he guides China on a continued path to strong, sustainable and balanced growth.
In terms of addressing global challenges, we agreed on the importance of dynamic action and greater policy coordination.
We agreed on the importance of the G20 as the pre-eminent forum for economic and financial cooperation.
We reiterated our commitment to build on our open economies - and I especially welcome our joint commitment to avoid to protectionist measures and the importance we attach to successful progress of WTO talks later this year.
And I welcome too our commitment to cooperate closely on addressing cross-border tax avoidance and tax evasion, that has been an important priority for the UK government this year.
Having discussed global challenges, we then on to agree on areas of mutual opportunity for Britain and China.
We welcomed the recognition that Britain is now the biggest destination in Europe for investment from China.
Britain is now the second largest European investor in China.
And our exports to China have doubled over the past four years.
For my part, I reaffirmed my personal priority for Britain to remain the most open country in the west to investment from China.
Today we therefore agreed to strengthen our collaboration in the range of areas that will drive our future growth.
I am pleased we were able to discuss China's Shanghai Free Trade Zone.
That is all about developing services - and as an area of such strength for the UK, we specifically agreed to add the development of this project to our "unparalleled" list of collaboration projects and to have further discussion on British involvement in this exciting Chinese initiative.
At our last dialogue in London, Chinese investment in British infrastructure was at the centre of our collaboration, underpinned by our memorandum of understanding on infrastructure.
One practical outcome of that has been the major investment by Beijing Construction Group in Manchester Airport City, supporting 16,000 jobs.
I am delighted today we are taking this collaboration on infrastructure further with the signing of a special Memorandum of Understanding on Civil Nuclear Cooperation.
This agreement on civil nuclear cooperation is the first of this kind between our two countries - between the world's oldest civil nuclear power and the world's fastest growing civil nuclear power.
It means our two governments supporting closer collaboration between British and Chinese companies.
It means the potential of more business for British companies and more jobs in the UK, and lower long-term energy costs for consumers.
And I hope this strategic agreement will form the foundation for specific areas of commercial cooperation.
Finally, we devoted our final session to financial services and markets.
One of the most exciting developments in our two most recent dialogues has been the work we have done together on the increasing internationalisation of the RMB.
We started that process two years ago.
Now, London is a major global offshore centre for trading the Chinese currency, the RMB.
Over 60 per cent of all RMB payments outside of mainland China and Hong Kong are made in London.
Today we agreed the next big step, by laying the ground for London to become a mjor global centre for the investment of RMB back into China.
For the first time and in the first city outside of 'greater', investors in London will be able to apply for licences to invest RMB directly into China under the RMB Qualified Foreign Institutional Investor pilot.
The People's Bank of China has today agreed London's initial quota should be 80 billion RMB. That is a very significant.
Next, Britain's Bank of England has approved that Chinese banks will be able to apply to establish wholesale branches in the UK, enabling Chinese banks to significantly scale up their activity in the UK
And we have today agreed to work to ensure that the London market has continued access to ample RMN liquidity, through appropriate additional settlement and clearing arrangements in London, and once operational, the new China International Payments system.
A great nation like China should have a great global currency.
Today we agreed the next big step in making London - already the global centre for finance - a major global centre for trading and investing the Chinese currency too.
More trade and more investment with China, meaning more business and more jobs for Britain.
So whether in trade, finance, services, infrastructure or civil nuclear cooperation we set out today in no uncertain terms how Britain and China will take the next big step in our relationship.
Today's dialogue has shown the strengthen and depth of our economic relationship.
On my trip this week, i am seeing something of the new China and its strength in science, finance and technology.
And we are showing something of what Britain has to offer in all of these areas and more.
This is the next big step forward in our relationship and I look forward to taking it further at our next dialogue and in the months ahead.
And I want to thank the Vice Premier for his leadership that has led to today being such a success.
Published 15 October 2013