PM's speech at Al Azhar University
David Cameron spoke about economic dynamism and democracy at Al Azhar University in April 2012.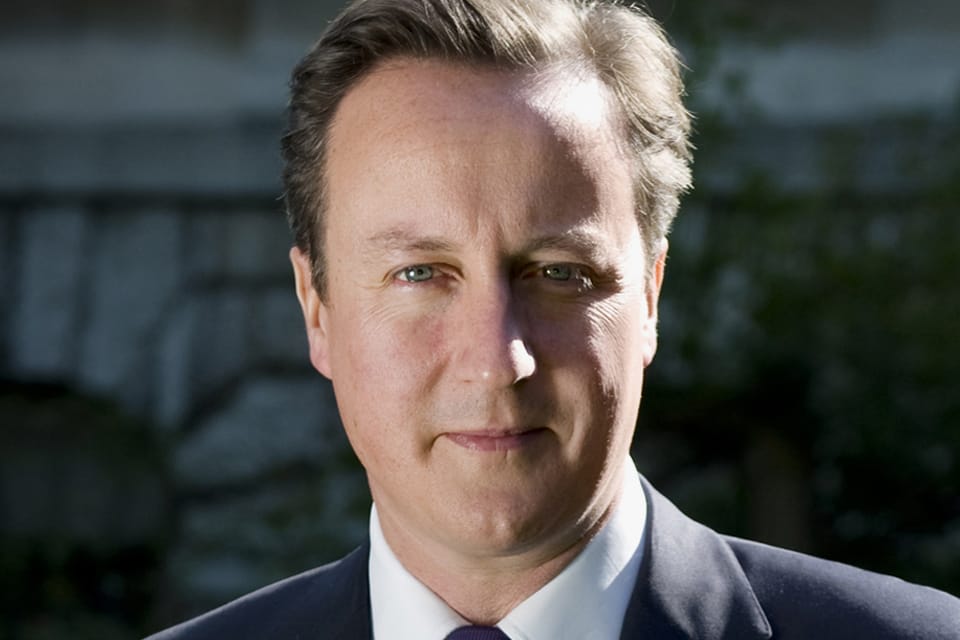 Prime Minister
Thank you. Selamat Pagi. As-Salāmu `Alaykum. It's great to be here at Al Azhar University to celebrate your 60th anniversary this week, and to be here with you, the people who will shape the future of this country.
Indonesia, your country, is embarked on an extraordinary journey. In just over a decade you have begun a transformation that has taken my country and many others several centuries. You are forging an inspirational path from dictatorship to democracy. On the streets where there were once barricades and market stalls, there are now shopping malls and superhighways. In a city where once you could not speak your concerns, today you can speak them, you can write them, you can publish them, you can even tweet them in a country where more people use Twitter more intensively than any other nation on the planet. I don't know whether that is a cause for congratulation or not. Where once the government denied human rights to its people, today it promotes them, not just here, but right around your region.
Together with this extraordinary political transformation has come an economic dynamism that has made this one of the fastest-growing countries anywhere in the world with a leadership role to match, helping to steer our global economy at the G20.
It is an economic dynamism that sums up why I'm here today with the biggest and most high-powered trade delegation Britain has ever brought to this region, here to do business with you, creating jobs and growth for both our countries. It is an economic dynamism which in less than two decades is forecast to propel your country into the top-six economies in the entire world. Right now this country, your country is one of the most exciting and dynamic places on our planet. You have made it that way. Saya salut dengan anda.
Now, as you know, the journey has not always been easy. Just ten years ago Bali suffered one of the most horrific terrorist attacks in history; 202 people died, including 38 Indonesians. People of 23 other nationalities were also killed including 88 Australians and 28 British people. One of them, Jonathan Ellwood, was the brother of a Member of Parliament in my party. And the memorial in London with 202 carved doves is just outside Downing Street, the official residence of the Prime Minister.
The attack on Bali was an attack on the world and it taught us just how the security of our countries is so inevitably intertwined. Because just like 9/11 in America and 7/7 in London, we were attacked by a group of people who wanted to set Islam at odds with the West and use a warped version of their religion to justify a campaign of hatred and violence. They threatened the safety and security of us all.
In the gravity of that fateful moment here in 2002, Indonesian resilience was tested. And let's be honest, some around the world even questioned whether Indonesia might face a bleak dead-end choice between extremism on the one hand and a return to dictatorship on the other. Whether to ensure stability in the face of this attack, Indonesia might have to turn the clock back.
And that is what makes what you are achieving all the more remarkable, because what Indonesia is showing is that it is possible to develop a democracy and a modern economy that neither compromises people's security nor their ability to practise their religion. Indeed, far from endangering safety, prosperity and religious identity, it is democracy that helps to ensure them. And this had huge implications for others around the world seeking the same fundamental freedoms in places like Egypt, Iran and Syria.
Published 12 April 2012