Speech
Training Course for Journalists, Media lawyers and Media NGOs on protecting mass media interests in Kazakhstan
Speech given by Deputy Head of Mission on November 14. This is an English transcript of the speech, exactly as it was delivered.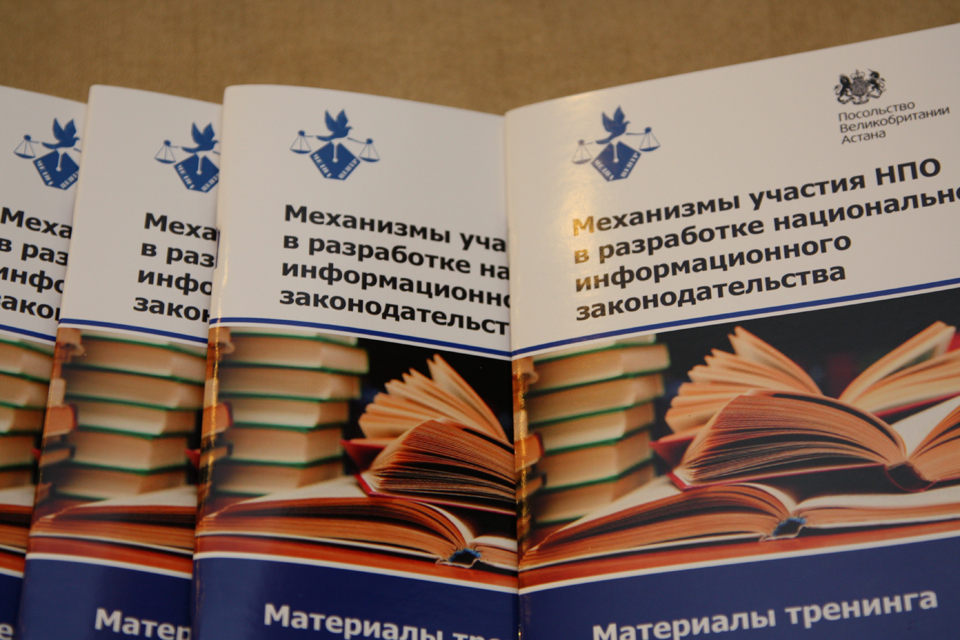 Ladies and Gentlemen,
I am delighted to welcome you to this important training event for journalists and media advocates. I would like to thank the organisers for inviting me to make some short opening remarks. My thanks go to the Legal Media Centre and in particular to Diana Medvednikova and Gulmira Birzhanova for their work on this project. I would like to specially thank Yevgeniy Zhovtis for his input into this training and for being here today to lead it. Finally thanks to all of you who have come here this morning for your interest and dedication. I hope you will find it useful.
Over the years we have worked with the Legal Media Centre on different training initiatives for journalists. We are excited about offering this opportunity to promote human rights standards among the journalistic network. We hope this specific project will add to the promotion of freedom of expression including capacity building for bloggers, journalists and others. What we want to help create is an environment where journalists are free to express a variety of different, but still legitimate, views, thereby helping ensure high quality reporting which contributes to improved transparency, accountability, and the promotion of human rights standards.
Our strong belief is that training journalists is a vital area which we can and must support. Respecting human rights means allowing all people the information they need to make informed choices. The Foreign and Commonwealth Office supports the creation of an environment which enables and expands freedom of expression by encouraging governments to promote media self-regulation and freedom of information legislation and support media pluralism. This includes in new technologies and the internet. More widely, we promote the work of international and regional institutions, which defend freedom of expression and the free media. There are a variety of these, including the OSCE Representative on Freedom of the Media (RFoM).
Today you will learn more about legislation and the mechanisms of its development as well as the ways you can participate in this process. Yevgeniy has vast experience in advocating legislative changes and I am sure his insights will be invaluable. This afternoon you will have an opportunity to interact with MP Svetlana Romanovskaya who will share with you instruments of NGO work with the Parliament.
I hope – in fact I am sure – you will benefit in the future from what you learn today. I therefore wish you an interesting course and every success in future endeavours.
See here photos
Published 14 November 2013
Last updated 14 November 2013
+ show all updates
check grammar
Added translation