Speech
Traffic signs 2013: the new framework
Discusses the importance of the traffic signs policy review as well as sign lighting and speed limits.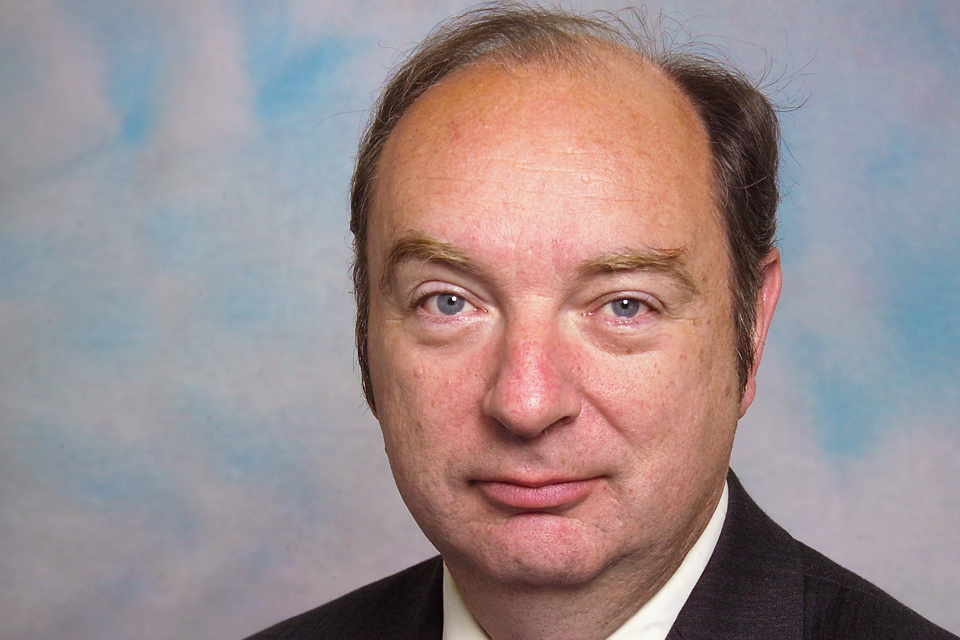 Good morning.
I am delighted to be here today (18 September 2013) to say a few words on progress we are making on the traffic signs policy review.
Traffic signs play an integral role in all traffic management schemes - from the smallest of road works, to opening the hard shoulder to flowing traffic to maximise capacity as part of the managed motorways scheme. By ensuring that our traffic signing system remains up to date, we are helping to make best use of our road network, important for our economy.
This annual event, hosted by the Institute of Highway Engineers, demonstrates the importance of traffic signing within the traffic management industry, and I am delighted to see it so well attended, and with such a strong programme.
Good signing
As you've already heard this morning, we have been taking a fresh look at the way traffic signs are designed and used, and the policy paper 'Signing the way' sets out our proposals for revising traffic sign legislation.
Since its publication in October 2011, I have charged the traffic signs team with developing ideas for a new format for the regulations – one that retains national consistency while providing local authorities with greater flexibility to use signs that suit their particular circumstances.
Peer review
Before finalising our policy proposals, in May we took the opportunity to hold a peer review - both to update interested parties on our current thinking, and to seek their views before proceeding further. I am grateful to the IHE for its contribution to this process, and I know Graham Hanson and his team will be talking about the results during the day.
Sign lighting
It is not surprising that one of the more high profile areas of the policy review has been sign lighting. I know there are some strong views both for and against relaxing the current requirements, so that is why I wanted to seek views from interested parties.
Having done so, I have decided to retain the current lighting requirements for safety-critical signs such as those relating to low or narrow bridges, regulatory terminal signs including 'Give way' and 'No entry', as well as for stop signs, two-way traffic signs, and motorway entry, exit and gantry-mounted signs.
By contrast, once the successor to TSRGD comes into force in 2015 I have decided that it will no longer be necessary to light signs, either for lane closures and contra-flow working at road works, or those mounted on bollards in street lit areas. I know the latter will be welcome news for many traffic authorities.
In addition, traffic authorities will have discretion over the lighting of warning signs, regulatory cycle signs and those within 20 mph zones and 20 mph limits.
Speed limits
On the subject of speed limits, the department issued revised speed limit guidance in January this year. We also launched a new web based speed limit appraisal tool to help local authorities assess the full costs and benefits of proposed speed limit schemes.
The guidance is aimed primarily at local traffic authorities who are responsible for setting speed limits on local roads. But it is also designed to help wider understanding of why and how local speed limits are determined. It incorporates recent changes that have increased flexibility for local authorities to implement 20 mph limits and zones where it can be shown that they benefit road safety and quality of life.
The guidance also asks traffic authorities to consider the introduction of more 20 mph limits and zones, over time, to ensure greater safety for pedestrians and cyclists. I have also met with Suzette Davenport, the relevant Lead Member at the Association of Chief Police Officers, about rewriting their guidance on the enforcement of 20 mph limits, to ensure that they are policed in the same regards as other speed limits.
The benefits of increased 20 mph areas are being seen up and down the country. I am pleased to see that in my own constituency a combination of 20 mph limits and zones has recently been introduced in Lewes town centre.
It is also hoped that the removal of the requirement for sign lighting within 20 mph zones and limits will further incentivise authorities to consider such measures.
Sign clutter
We have already put measures in place to reduce sign clutter. For example, except for speed limit signs, only one sign need be placed at the start of a restriction. Beyond that, traffic engineers are now trusted to determine the appropriate level of repeater signing at particular locations - rather than having to adhere to pre-determined intervals set in TSRGD .
Authorities may now use sympathetic materials to delineate parking bays in high quality streetscapes that would otherwise be spoiled by white paint.
Furthermore, earlier this year we published advice on reducing sign clutter. It provides guidance on how to remove old, confusing and ugly traffic signs as cost-effectively as possible.
In London alone 8,000 repeater signs and 4,000 poles installed in the early 1990s have been ripped out. In Hampshire 200 traffic signs have been taken away along a 12 mile stretch of the A32 while in Somerset 1,000 signs have been removed.
To demonstrate the department's commitment, in June we sponsored an award ceremony through the Chartered Institution of Highways and Transportation for the best scheme to reduce sign clutter. The award was well received and attracted a large number of high quality entries. One aim of the award was to encourage authorities to share their knowledge and good practice, so I am delighted that two of the winners are here today to do just that.
But there is still much more that the department can do to help, and we are looking at other opportunities to further reduce the environmental impact of signs and markings.
Restricted Parking Zones
Traffic authorities already have a range to tools at their disposal to tackle sign clutter without the need for authorisation from the Department. These include the use of restricted parking zones, whereby yellow line markings are dispensed with in favour of gateway and repeater signing. I will soon be writing to Chief Executives of each English traffic authority to draw their attention to the benefits of restricted parking zones.
Cycling reform
Cycling has always been important and never more so now that the number of cycle journeys is increasing. Throughout the Traffic Signs Policy Review we have been working with Transport for London and SUSTRANS to understand how we can improve conditions for cyclists and, again, I am delighted to see that SUSTRANS are represented among today's speakers.
We've already brought about improvements for cyclists by allowing traffic authorities greater freedom to introduce contra flow cycling along less busy roads. At busier locations I have also authorised the use of 'Trixi' mirrors throughout England to improve cyclists' visibility at signalised junctions.
By making it easier for authorities to bring vehicle speeds down to 20 mph, as I highlighted earlier, cyclists will further benefit from safer roads. Indeed all of the successful Cycling Ambition Grant cities have plans to introduce area-wide 20 mph speed limits as part of their programme to make city streets more cycle-friendly.
But there is more work to do. We are currently working with Transport for London on a range of off-street trials, including include low level mini-signals for cyclists, and different roundabout designs to reduce the speed of vehicles to provide a safer route for cyclists. To provide a head start at traffic lights, we've also allowed a trial of cycle filter signals in Cambridge - as an alternative to placing advance stop lines.
Subject to the outcome of these trials we will consider including these measures in revised traffic signs regulations which will deliver in 2015.
Closing remarks
I hope this short speech shows we are working to help you get the best out of our road networks. However we cannot do it alone - we need your help to deliver these changes on the ground.
I would like to thank you for inviting me to speak and wish you a successful conference.
Published 18 September 2013